Jump To Recipe
Summer is around the bend, and all I can think about are frozen rosé, boozy popsicles, fresh mint mojitos, and all my other favorite ice cold drinks. Sitting poolside with something chilled is easily my favorite thing to do in the summer months. I'm not a great swimmer, I'm not the best water sports athlete, but boy can I throw back drinks!
The issue is keeping things healthy enough where I don't feel guilty. I'm pretty good at opting for healthier drinks, but when it comes to the fruitier options, like popsicles, I'm always considering the sugar content. Which is why I decided to learn how to make my own!
These red wine peach popsicles are the easiest, most delicious (and cute!) recipe to have on hand for the summer. They're tasty, cool, and of course, healthy.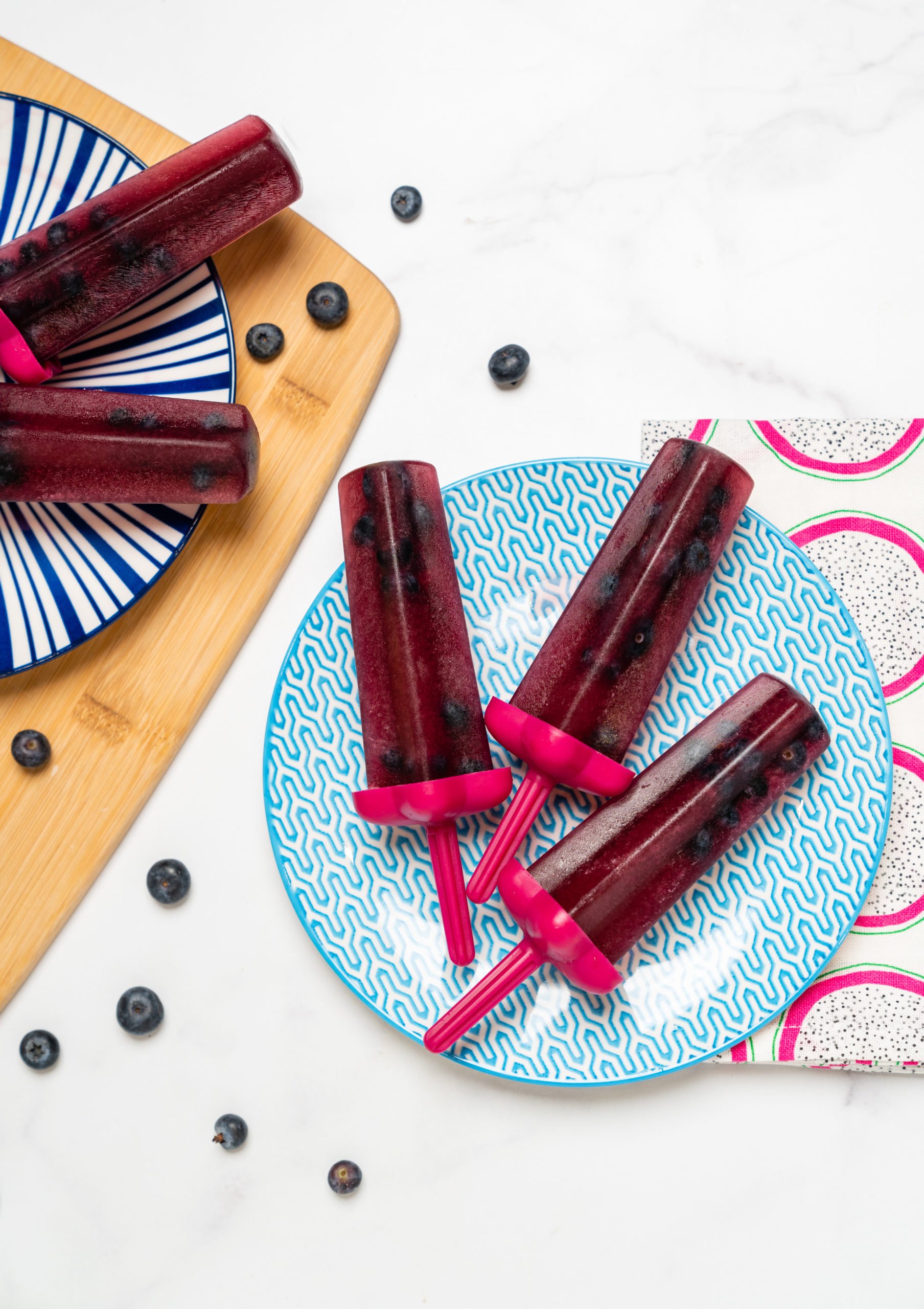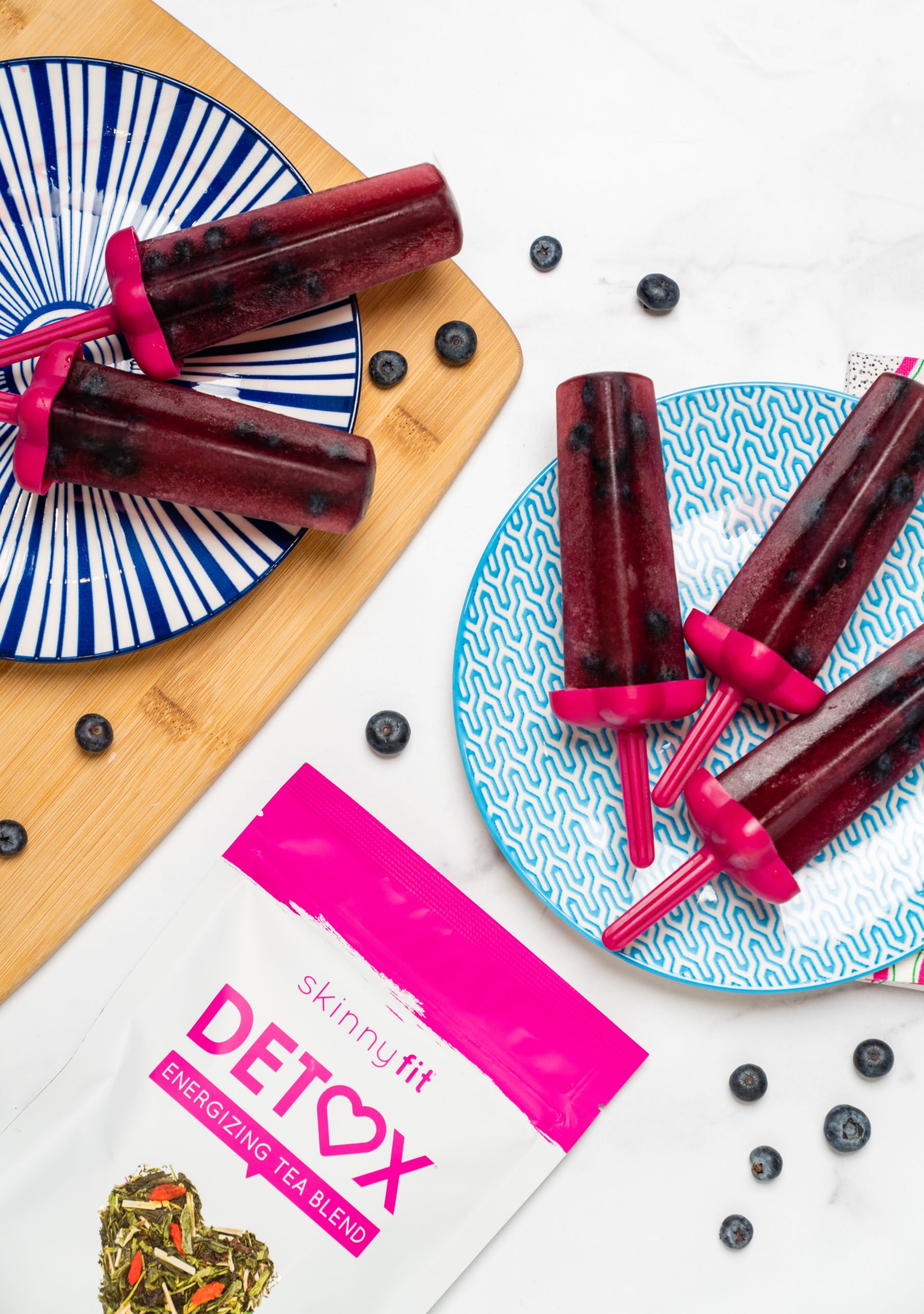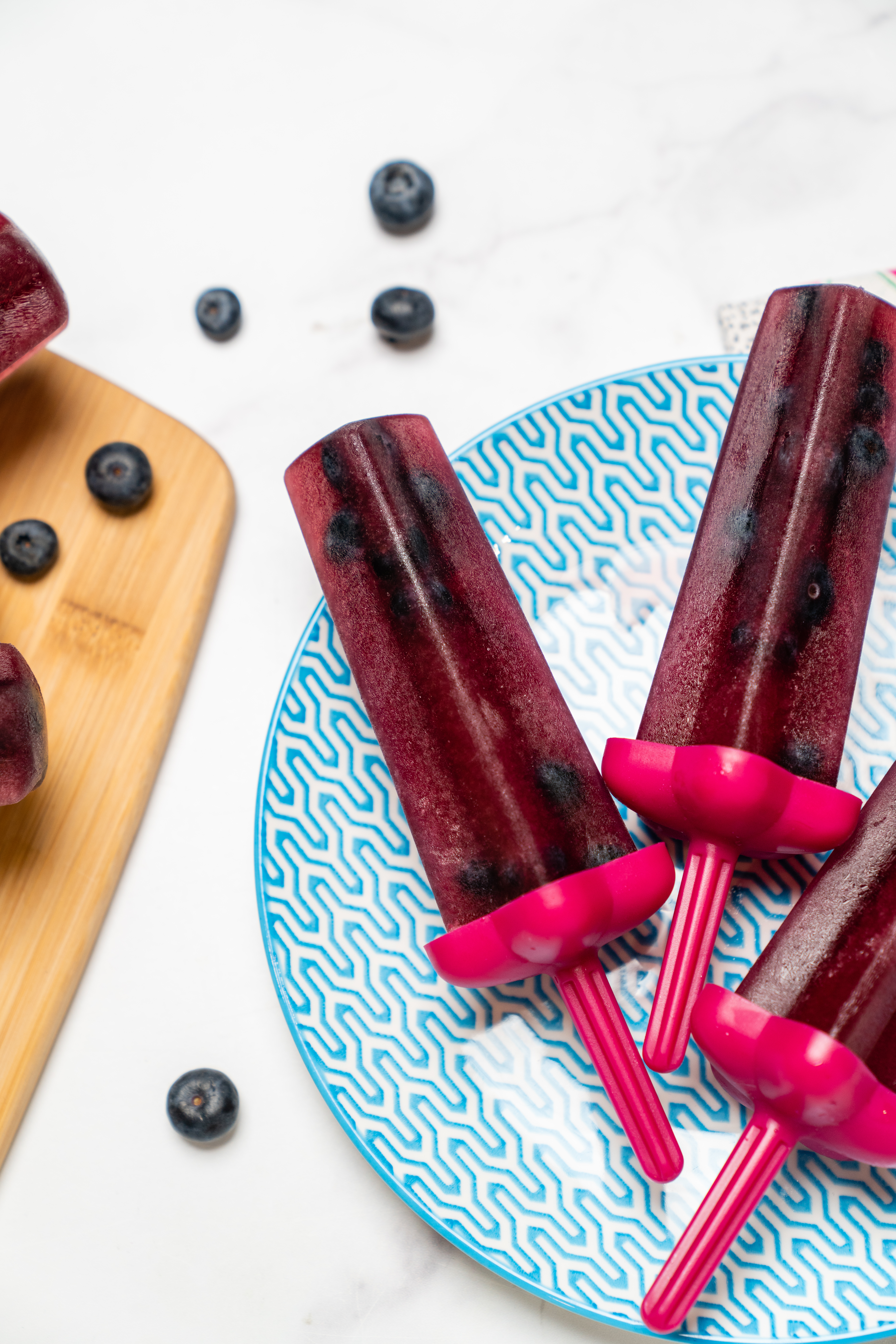 Benefits Of Red Wine Peach Popsicles
Each of the ingredients in these red wine peach popsicles has an amazing benefit. First of all, it's sweetened with honey instead of sugar. Honey falls much lower on the glycemic index than sugar, and is a great alternative for satisfying your sweet tooth, without the sugar spike! Blueberries are also a low-sugar berry, and contain an incredible amount of antioxidants.
Now for the base. The base of these popsicles is red wine and Detox tea. Red wine contains antioxidant properties that may help offset oxidative stress. [1] And Detox tea is packed with metabolism-boosting superfoods that help curb cravings and trim your waistline. (Even in tasty popsicle form!)
Mentioned In This Post
SkinnyFit Detox Tea
Slim down, soothe bloating, and boost your energy naturally! Unlike other detoxes, SkinnyFit Detox has NO laxatives and is made with 13 metabolism-boosting superfoods.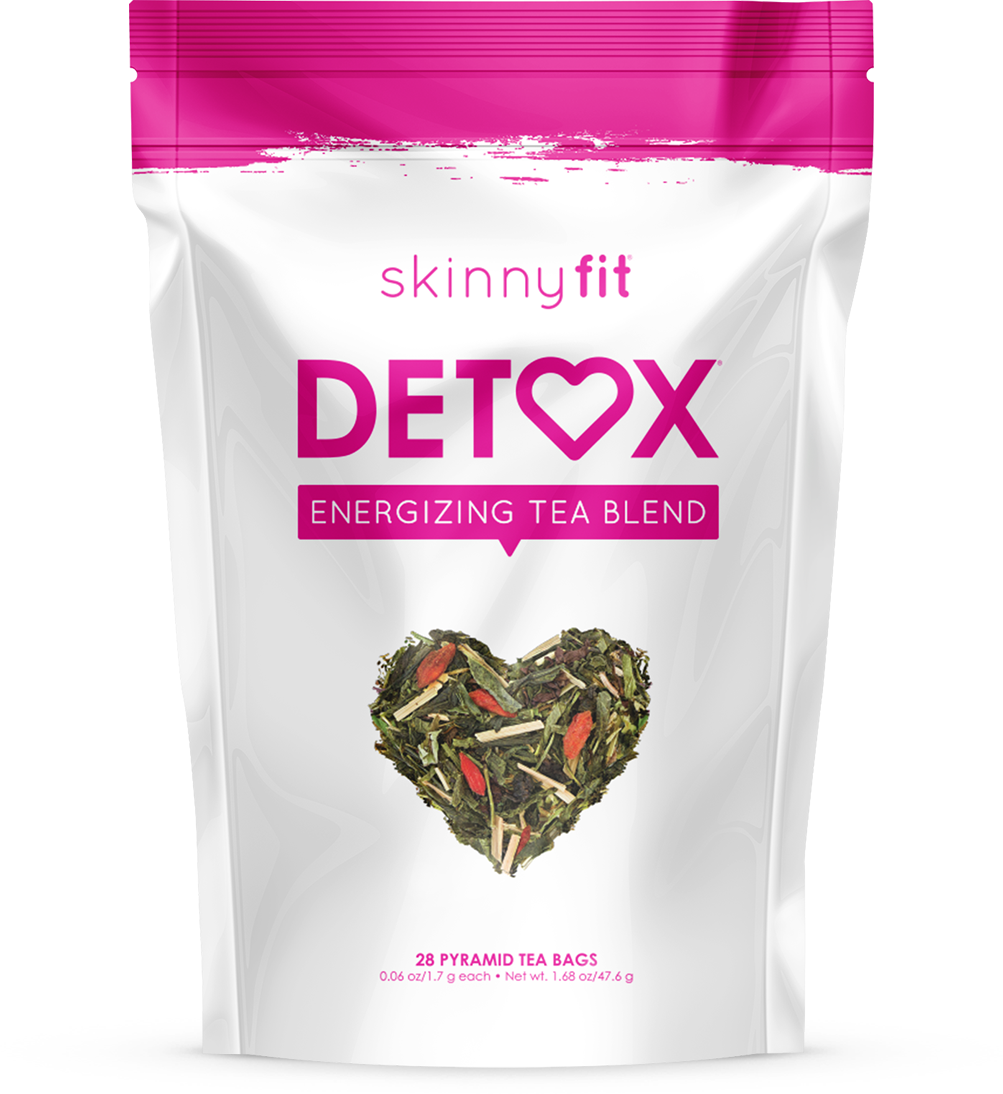 Red Wine Peach Popsicles For Summer!
Make these delicious, waist-trimming Red Wine Peach Popsicles, just in time for summer!
Prep Time: 10 min
Cook Time: 1-3 hours
Total Time: 3 hours
Serving Size: *Up to 8 popsicles depending on mold
Ingredients
1 cup red wine
Handful of blueberries
2 cups freshly brewed Detox tea
2 tablespoon honey
Steps
Boil two cups of water in a tea kettle and pour it into a heat-protectant container.
Steep 2 bags of Detox tea in the hot water for about 10 minutes.
In a medium-sized bowl, add the Detox tea, red wine and honey. Carefully stir until everything is mixed together. Let the mixture cool for a few minutes.
Carefully pour the mixture into the popsicle molds and place them in the freezer for about an hour.
Once the liquid has begun to solidify, carefully place a few blueberries into the molds.
Slide in a popsicle stick down the middle and put the mold back into the freezer for another 3 hours.