Jump To Recipe
If you've ever been to summer camp, you know what cloud fluff is. It's a thick, pillowy dessert dip that is so good you could eat it by the spoonfuls. I've since seen so many variations of this childhood favorite sweet, including chocolate and pumpkin recipes. Since pumpkin is the flavor of the moment, I thought it would be a perfect time to introduce to you pumpkin fluff if you haven't already tried it.
It may sound like a real indulgence, but of course, I tweaked the sugar-rich version into one of my go-to low calorie desserts. So get excited to dig in, hold the guilt.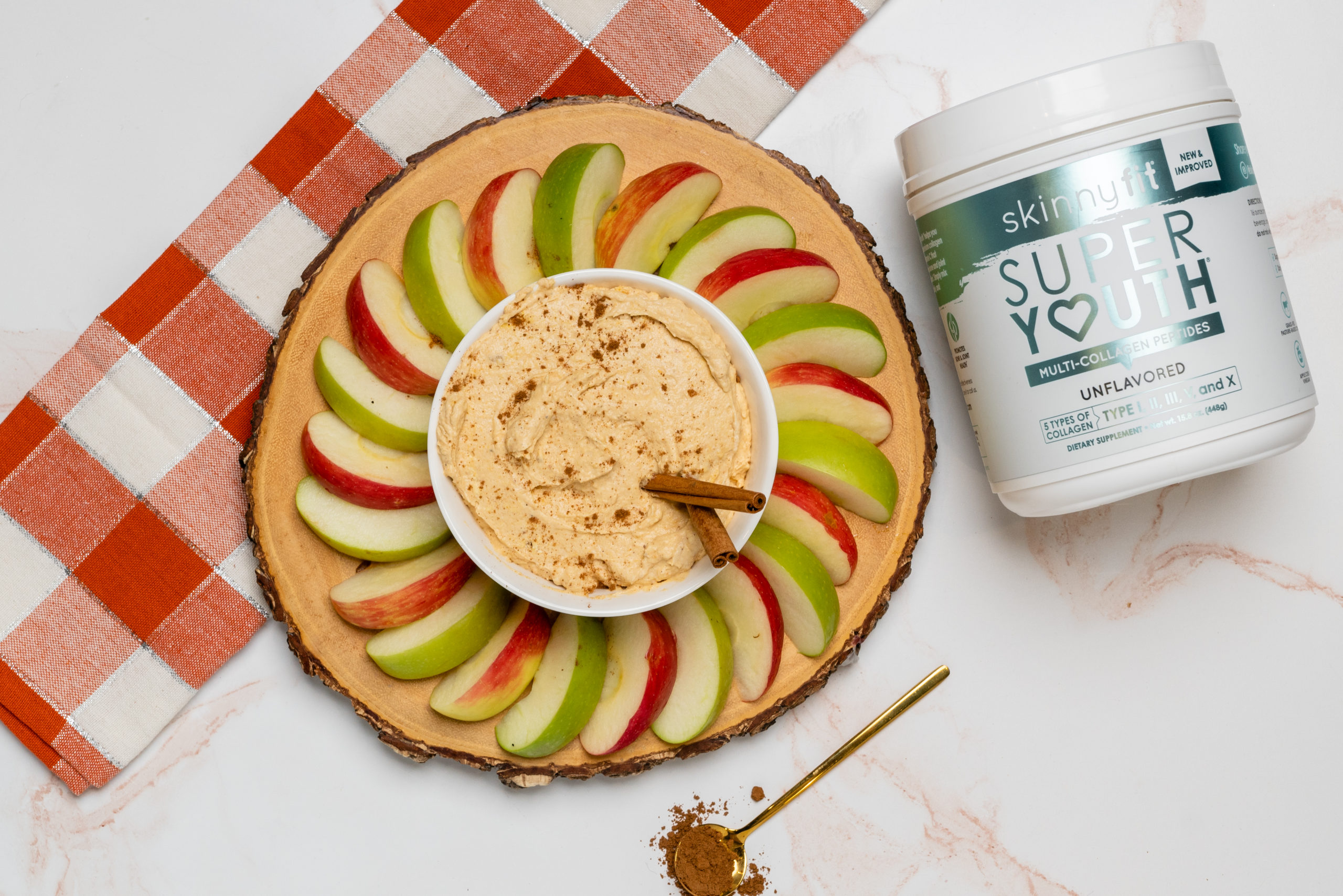 Health Benefits of Pumpkin Fluff Dip
With so many holiday treats floating around, it's hard to get excited about pumpkin recipes claiming to be low calorie desserts. Most of them use artificial sweeteners or simply lack flavor. What I love about this pumpkin fluff dip is that it tastes satisfying and it's not full of scary ingredients.
The pumpkin fluff recipe I'm sharing is actually not bad for you! First of all, I recommend you use full-fat organic whipped cream. This way you get all of the amazing vitamins and minerals found in whole milk cream. Next, you're using a full can of pumpkin. Pumpkin is such an amazing seasonal ingredient. It's packed with vitamin A, which can help fight oxidative stress. Plus, it contains a healthy amount of fiber.
Last, but certainly not least, is the collagen. Super Youth Unflavored contains five unique types of collagen which help support hair, skin, nails, joints, muscles, and more. It's truly my favorite collagen because you can add it to anything without altering the flavor or texture. Most collagen brands I've tried leave a gritty taste in your mouth, while Super Youth goes completely undetected!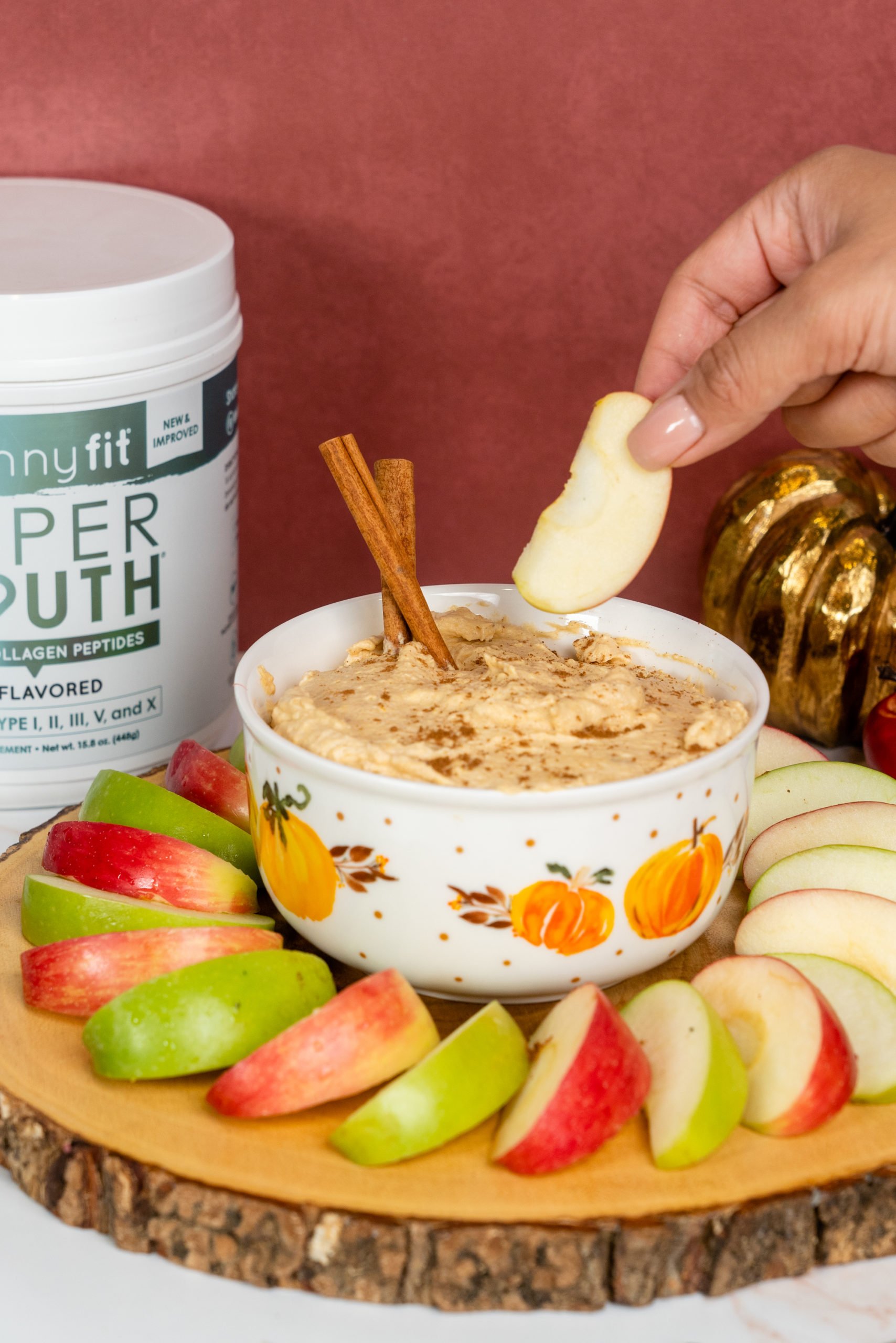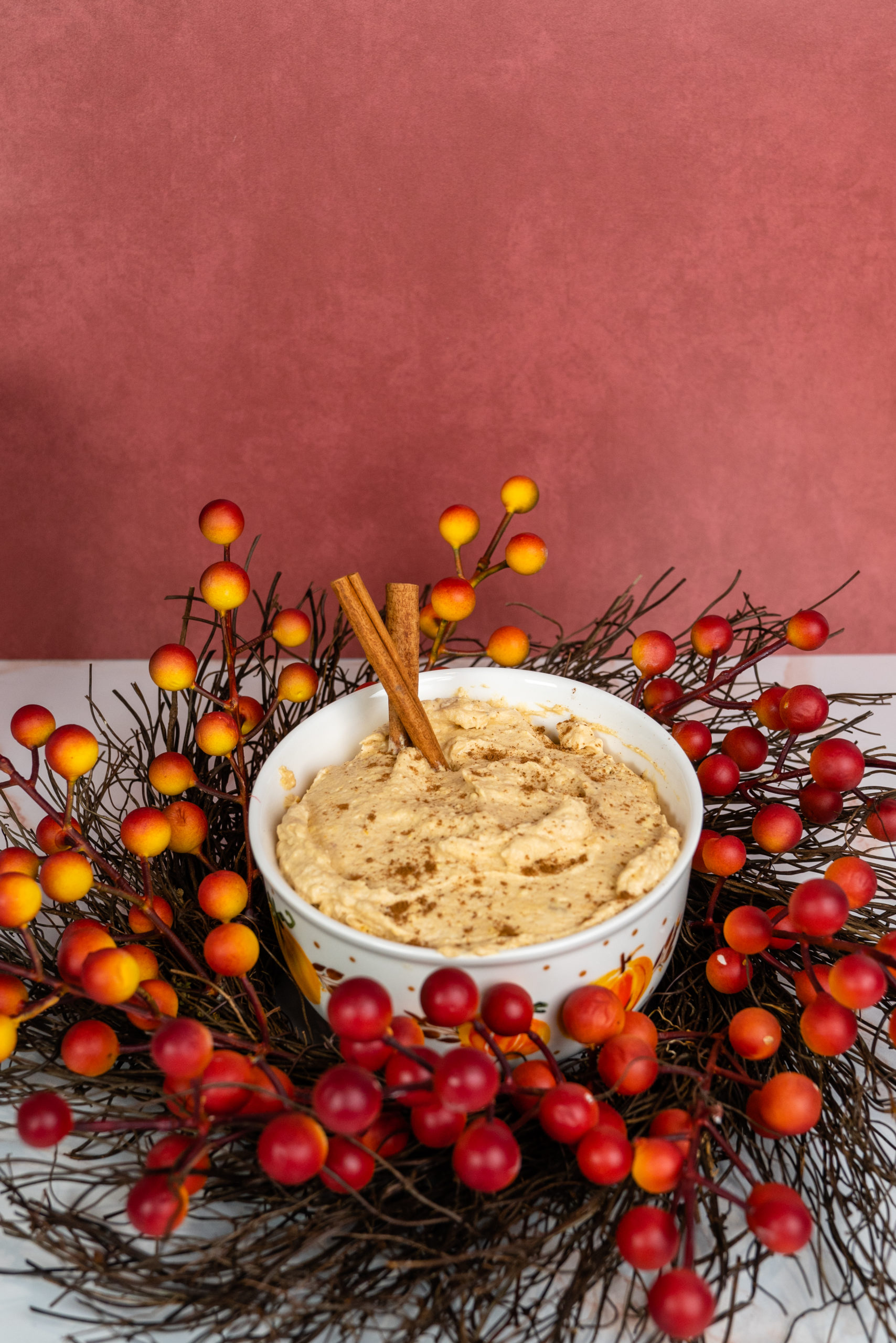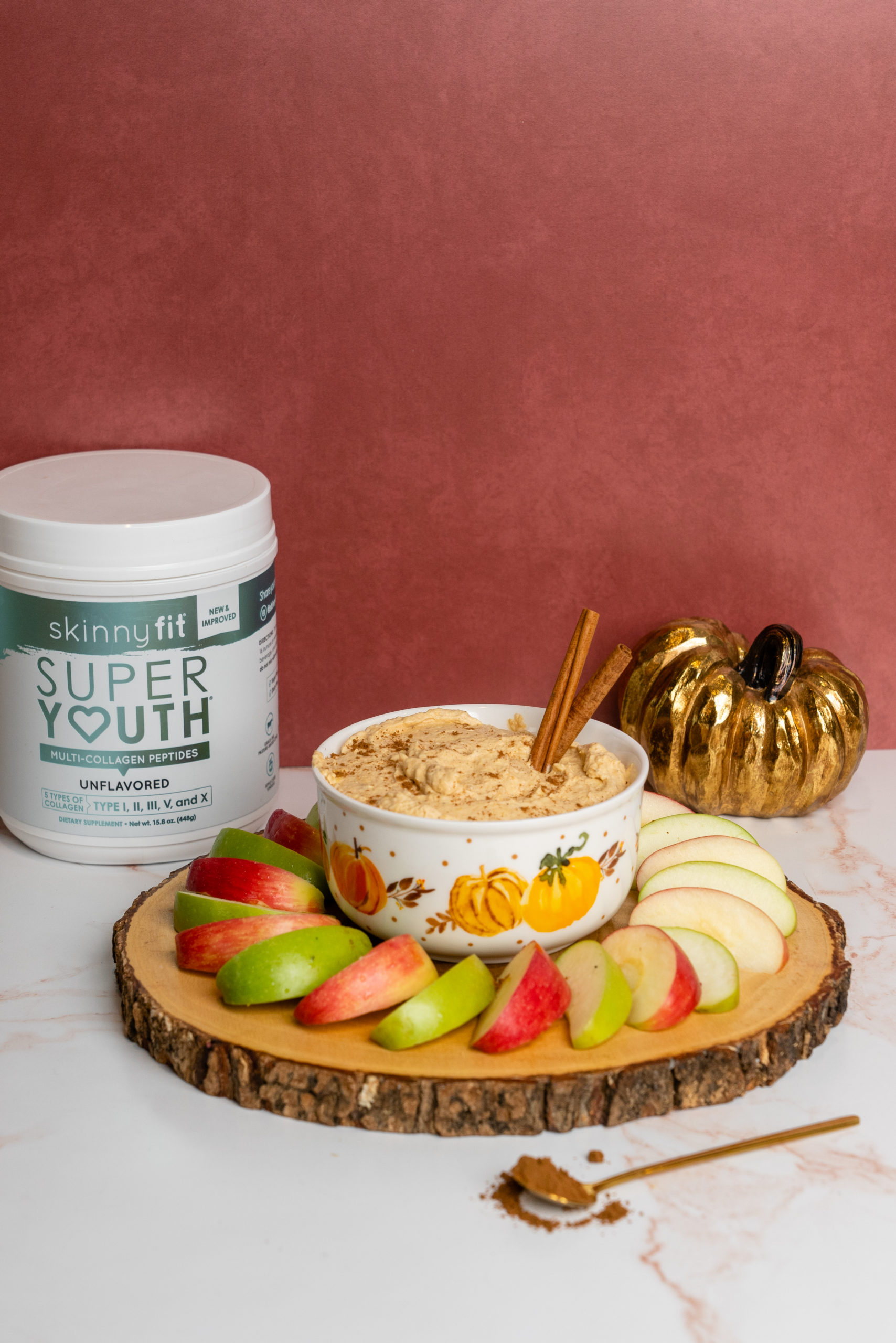 What Should I Pair It With?
Now for the fun part! This is one of my favorite pumpkin recipes because you can take it in so many different directions. I personally love to use it as a dip with a side of graham crackers, chocolate pieces, or even cookies. If you want to make it a healthier dish you can serve it alongside apples, strawberries, and cherries. I've even been known to drop a dollop in my coffee! Honestly, there's no wrong way to enjoy this fluff – I guarantee you'll be eating it by the spoonful!
Mentioned In This Post
SkinnyFit Unflavored Collagen
Look and feel younger with Super Youth Multi-Collagen Peptides! This versatile collagen powder includes 5 collagen types from 4 natural sources to restore youthfulness from the inside out.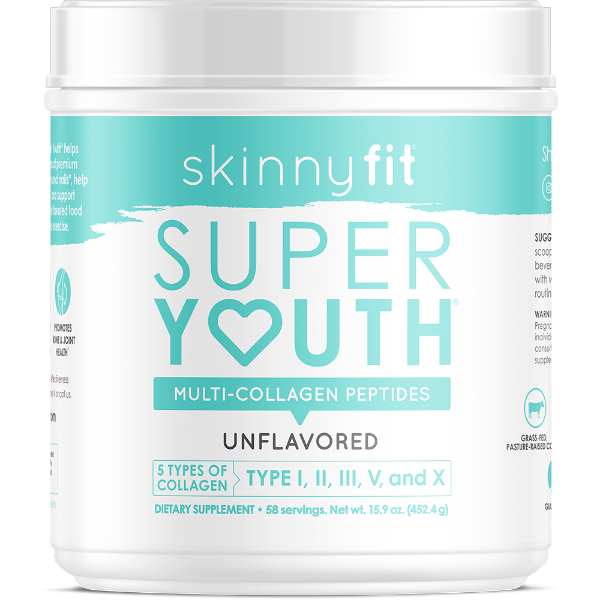 Fresh & Light Pumpkin Fluff Dip
Prep Time: 5 minutes
Cook Time:
Total Time: 5 minutes
Serving Size: 16 servings
Ingredients
1 (16 ounce frozen) whipped topping, thawed or 6 cups fresh whipped cream
1 (5 ounce package) instant vanilla pudding mix
1 (15 ounce can) solid pack pumpkin
1 ¼ teaspoon pumpkin pie spice
2 scoop SY Unflavored
Steps
In a large mixing bowl, mix together vanilla pudding mix, SY Unflavored, pumpkin and pumpkin spice
Fold in the thawed frozen whipped topping or fresh whipped cream
Chill in the refrigerator until ready to serve
Serve with apples, ginger snaps, Nilla wafers, or cinnamon graham crackers
Enjoy!