Jump To Recipe
I don't know how some people do it, but I cannot go near my stove or oven in the summer. It's just too hot! It doesn't matter if I'm craving fresh cookies or baked potatoes more than anything in the world, I refuse to go near the heat. But when attending summer parties, BBQs, and pool parties, I can't show up empty-handed.
With 4th of July coming up, I've been preparing for a delicious sweet treat that doesn't require any baking. Today I'll be sharing how to turn traditional parfaits into holiday friendly ones!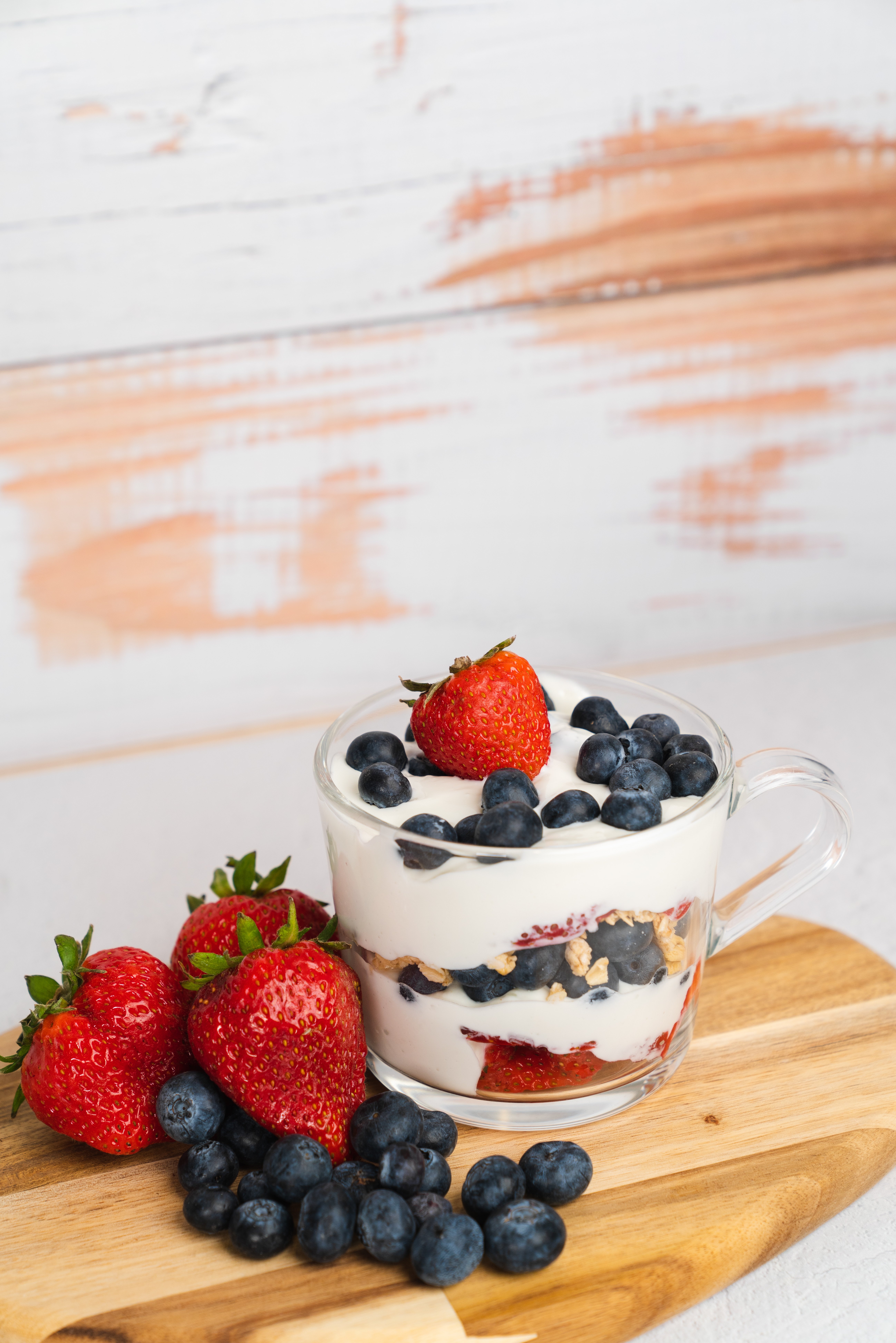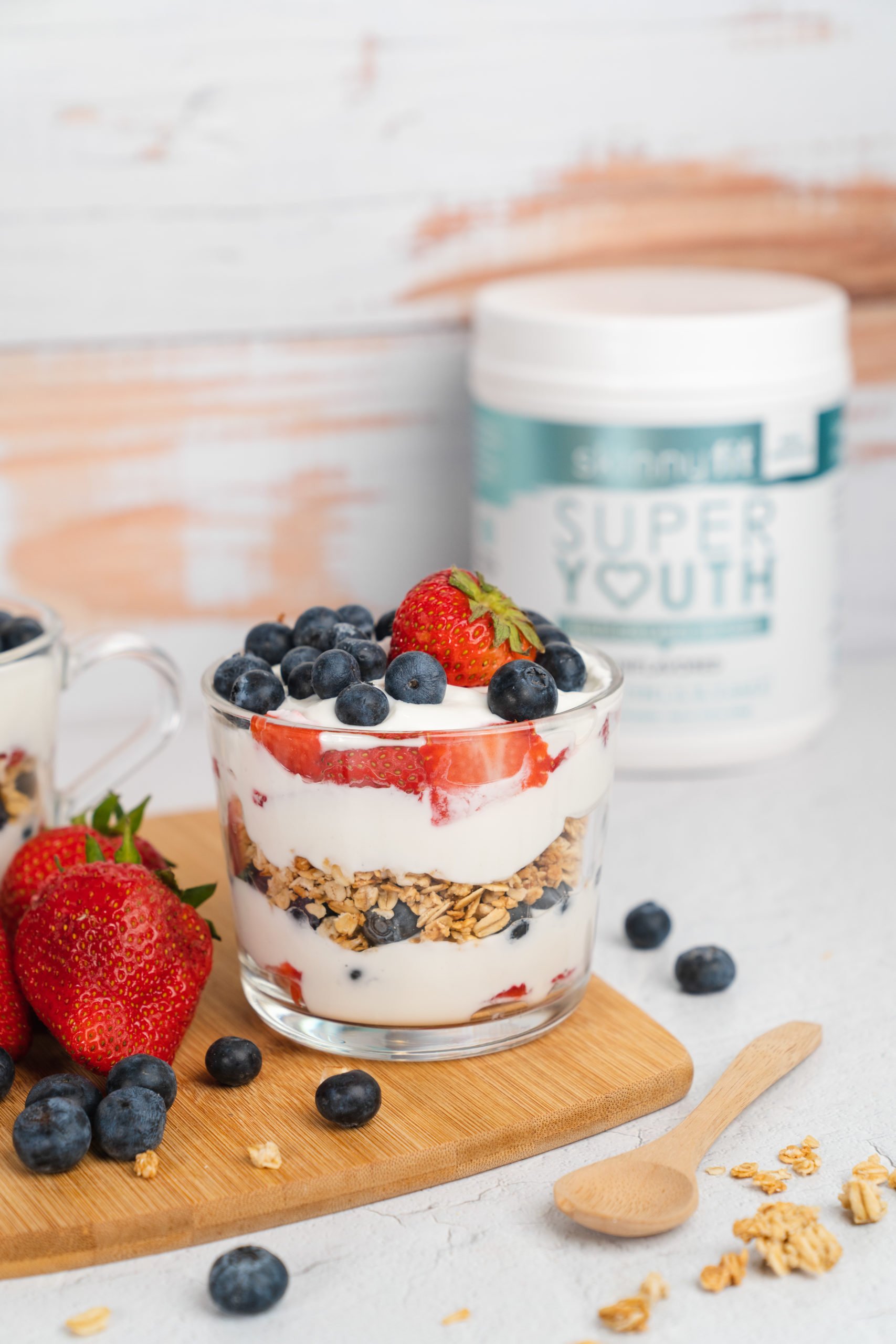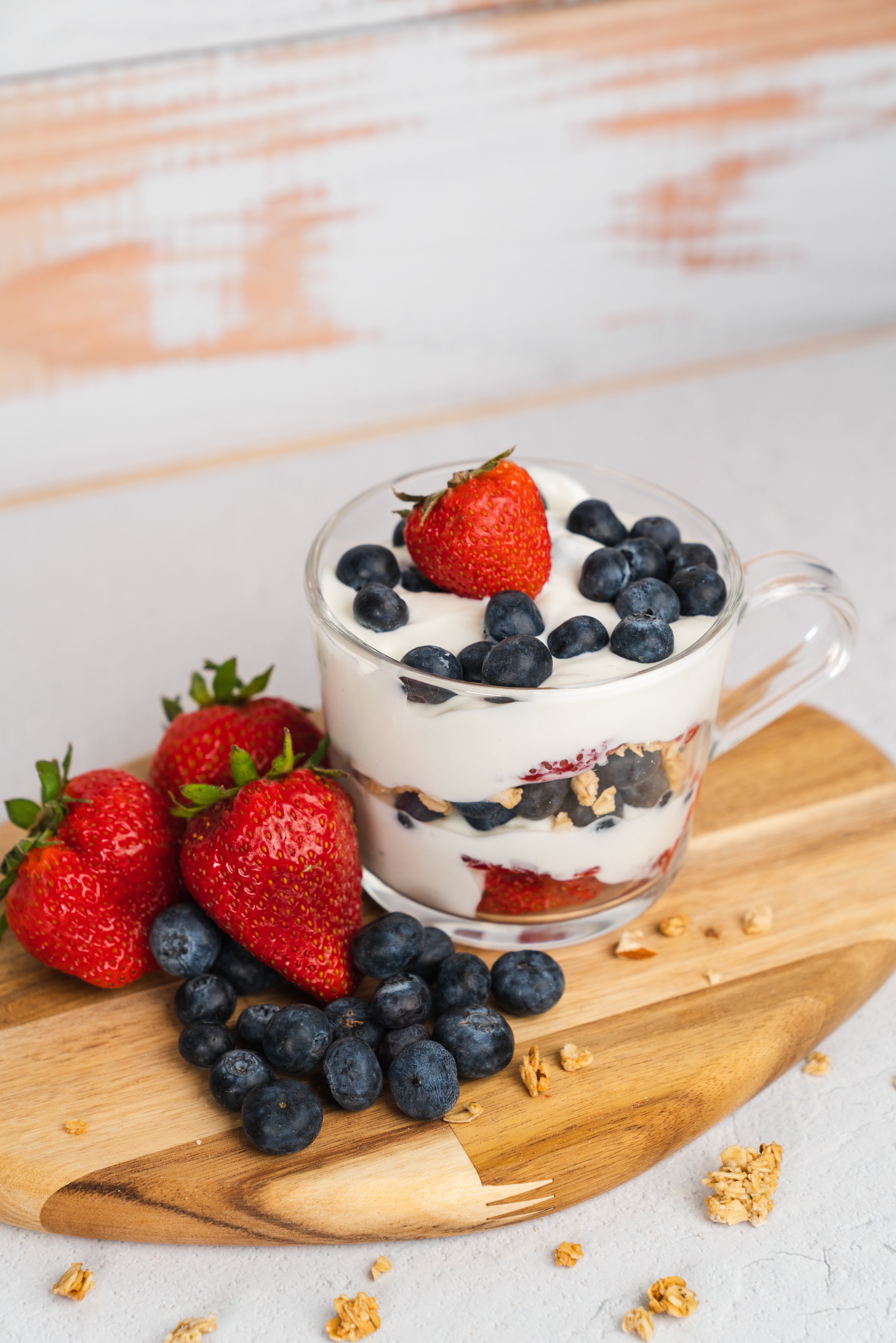 3 Ways To Spruce Up Your Parfaits 
We all know how to make any treat a 4th of July treat by now, right? Strawberries, blueberries, and whipped cream. It's a classic. Now that we've got that covered, I'm going to share three other ways that you can make these Independence Day parfaits more festive.
1. Individual Cups
Even though a large dish looks the prettiest, portioning out the parfaits into individual cups makes it easier for people to eat, take on the go, and they make less of a mess! Plus, it's easier to convince someone to take leftovers with them if they can easily sit one or two in their car's cup holder!
2. Edible Glitter
Say what you want about glitter, but there's no denying it makes everything feel more celebratory. Simply whisk the edible glitter into the yogurt mixture, and I guarantee it will be a big hit. PLEASE make sure you buy edible glitter, not all glitter is edible. 
3. Mini Spoons
This hack may be controversial, but hear me out. With soft desserts like pudding and yogurt, it's easy to down them quickly because there's minimal chewing involved. With smaller spoons, it will take a little longer to eat, and give people's digestive systems time to digest, helping them feel full sooner. As someone who can inhale her food before it's barely in front of me, I appreciate this hack!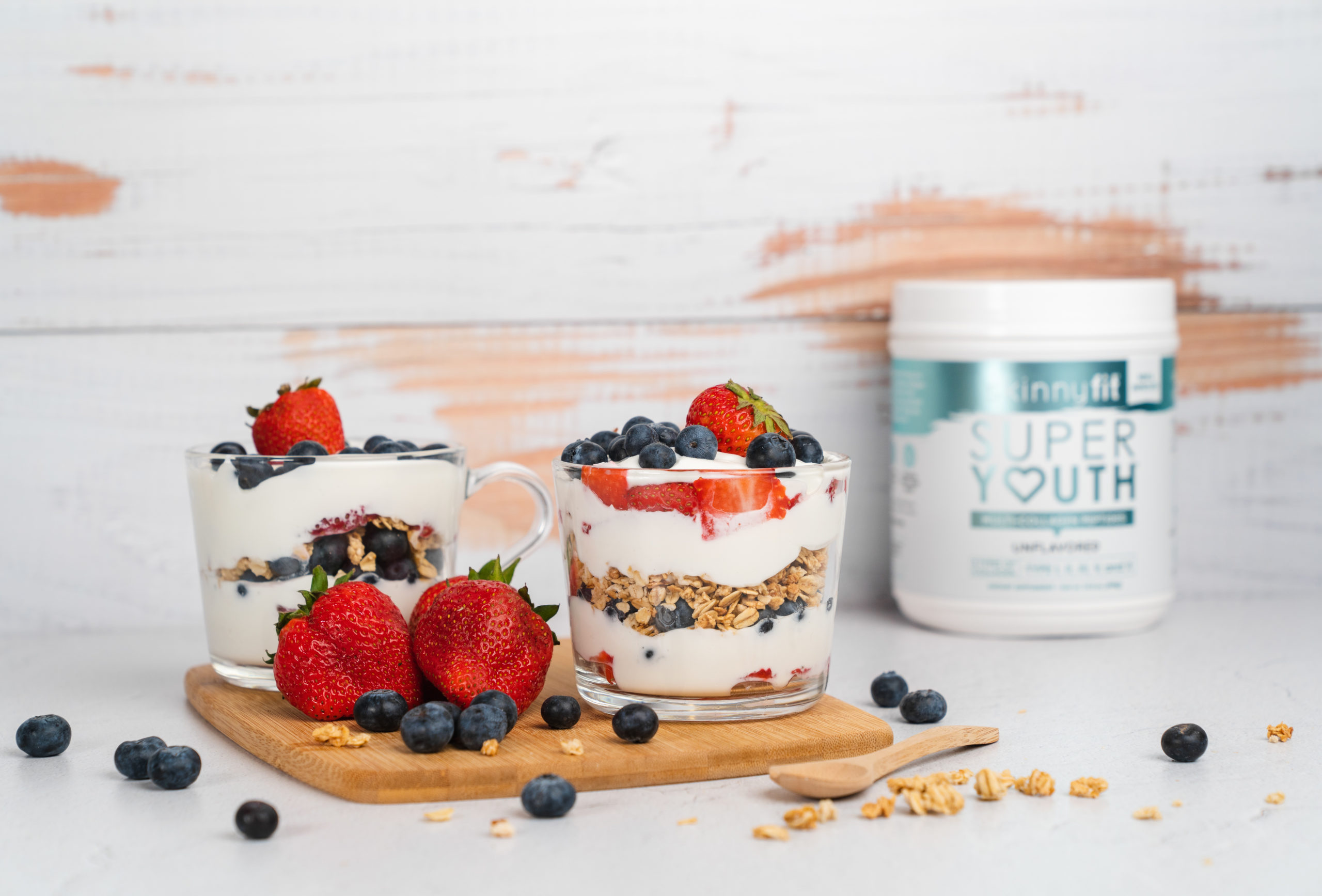 Red, White, & Blue Parfaits for 4th of July
Celebrate the 4th in style with these festive red, white, & blue parfait cups!
Prep Time: 5 min
Cook Time: 0 min
Total Time: 5 min
Serving Size:
Ingredients
Fresh strawberries, cut into small pieces
Blueberries
Fat free plain or vanilla Greek yogurt
Granola
1 scoop Unflavored Super Youth
Honey, optional
Steps
In a small bowl, combine yogurt & Unflavored Super Youth until thoroughly mixed
Layer bottom of glasses with strawberries
Then, layer with 2 tablespoons of yogurt mixture
Next, layer with blueberries
Place a layer of granola
Repeat with another layer of strawberries, yogurt mixture, and blueberries
Drizzle with honey (optional)