Jump To Recipe
Second to none, buying gifts for dad who wants nothing is the most difficult task known to man. No matter how many times I've asked my dad what he wants, or asked for advice from other men and father's in my life, their answer is always the same: nothing. Zip. Nada. They want nothing. The thing about dads is, they probably mean it. If my mom were to say that, it would be a test. 
After many years of stressing over a father's day gift, I present to you the only foolproof way to wow dads everywhere–with food. Not just any food, though. All of his favorite foods mixed into one. Bacon, beer, pancakes, protein. If you're shaking your head like there's no way that's any good, allow me to change your mind with mancakes.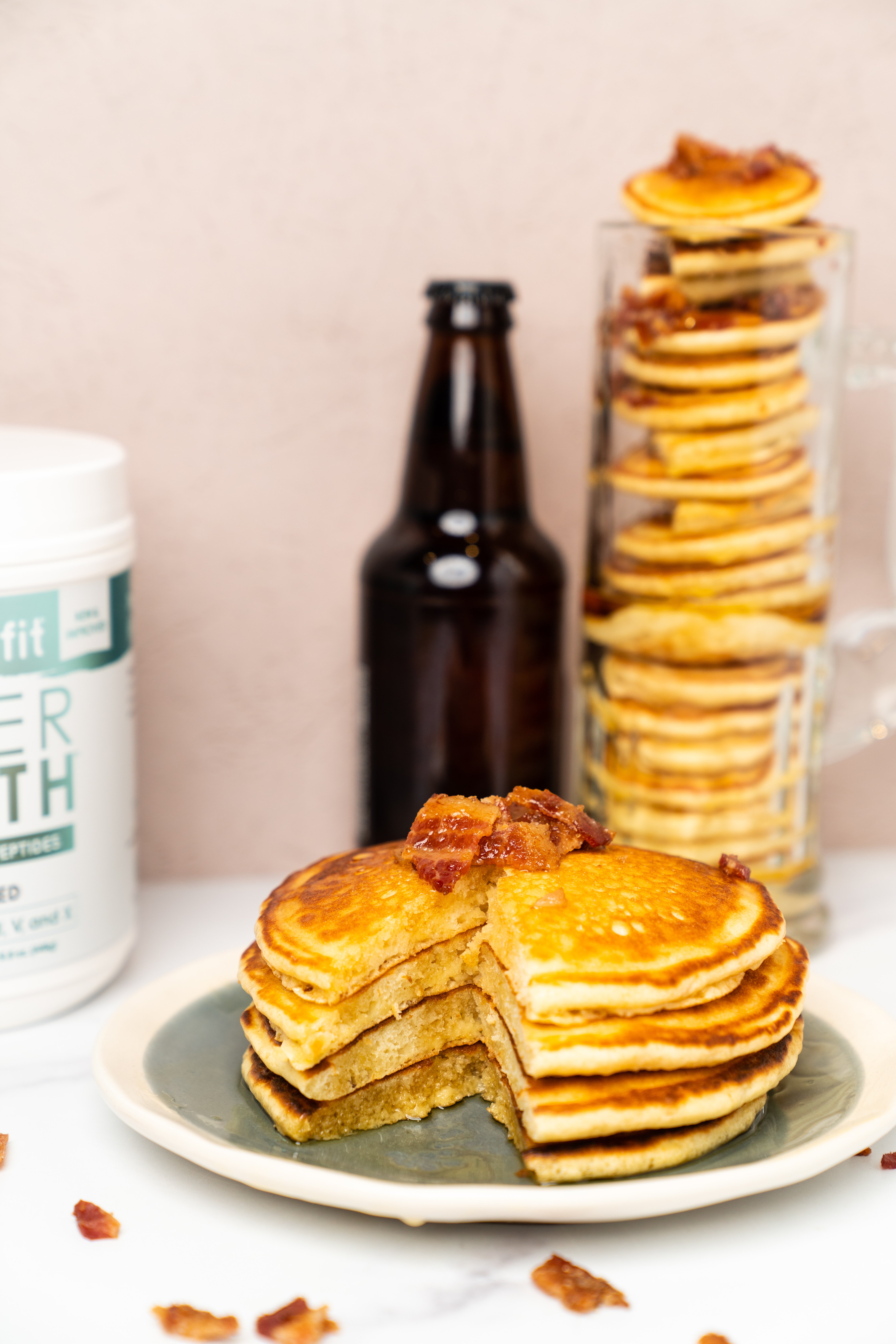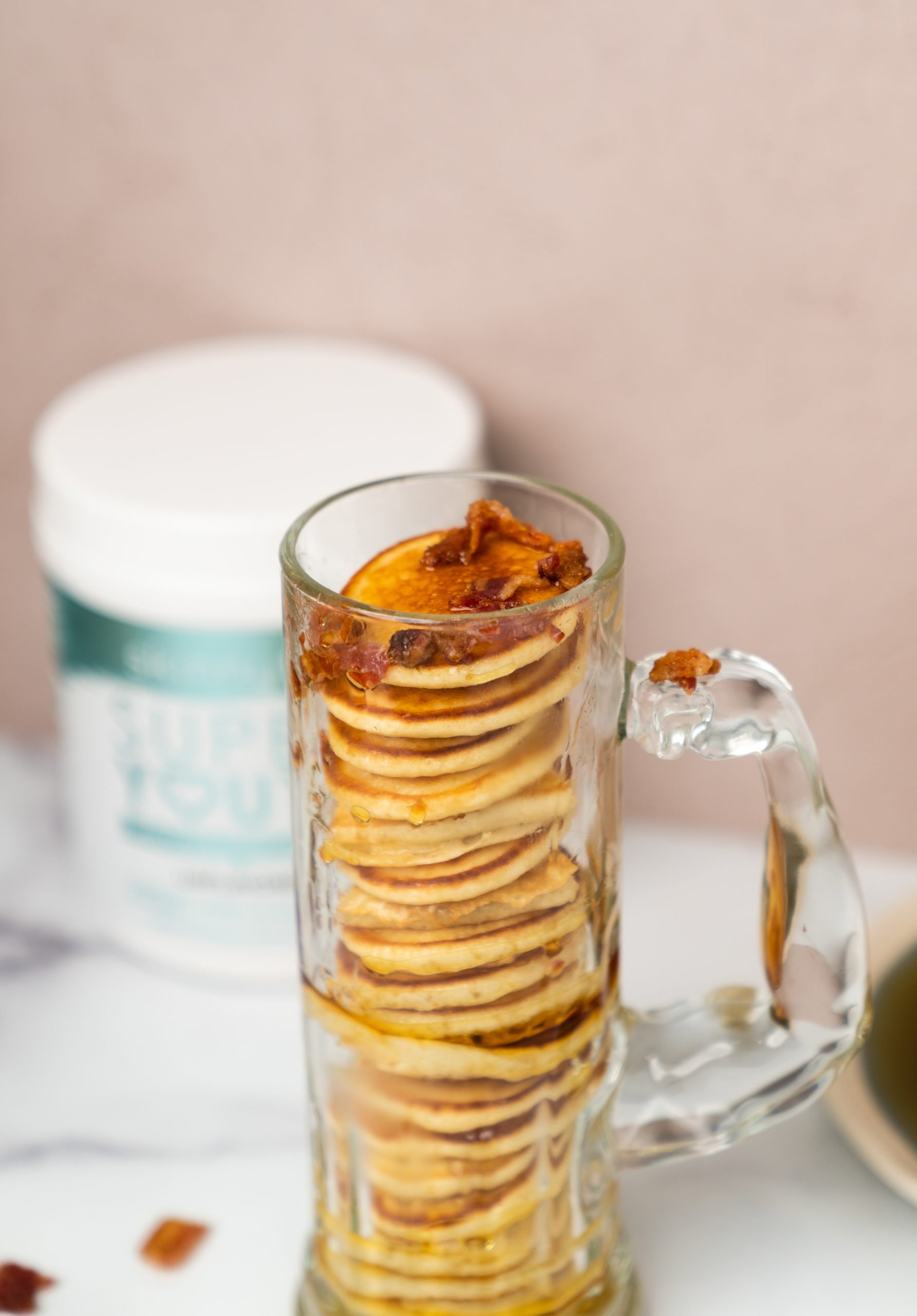 What Are Mancakes?
Mancakes are one of the most simple father's day gift ideas. They're delicious, healthy, packed with protein, and taste like victory. (In dad lingo). In all seriousness, mancakes are pancakes made with bacon, beer and protein. For these mancakes, I'm using Super Youth collagen. It's my favorite for baking because it won't alter the flavor of the pancakes at all. You'll taste the fluffy goodness of buttery pancakes, plus a delightful hint of beer, and enjoy all the benefits of collagen protein without tasting it. The epic bacon you'll be making for this recipe can either be stirred into the pancake batter or you can crumble it on top. Either way, it's freaking tasty.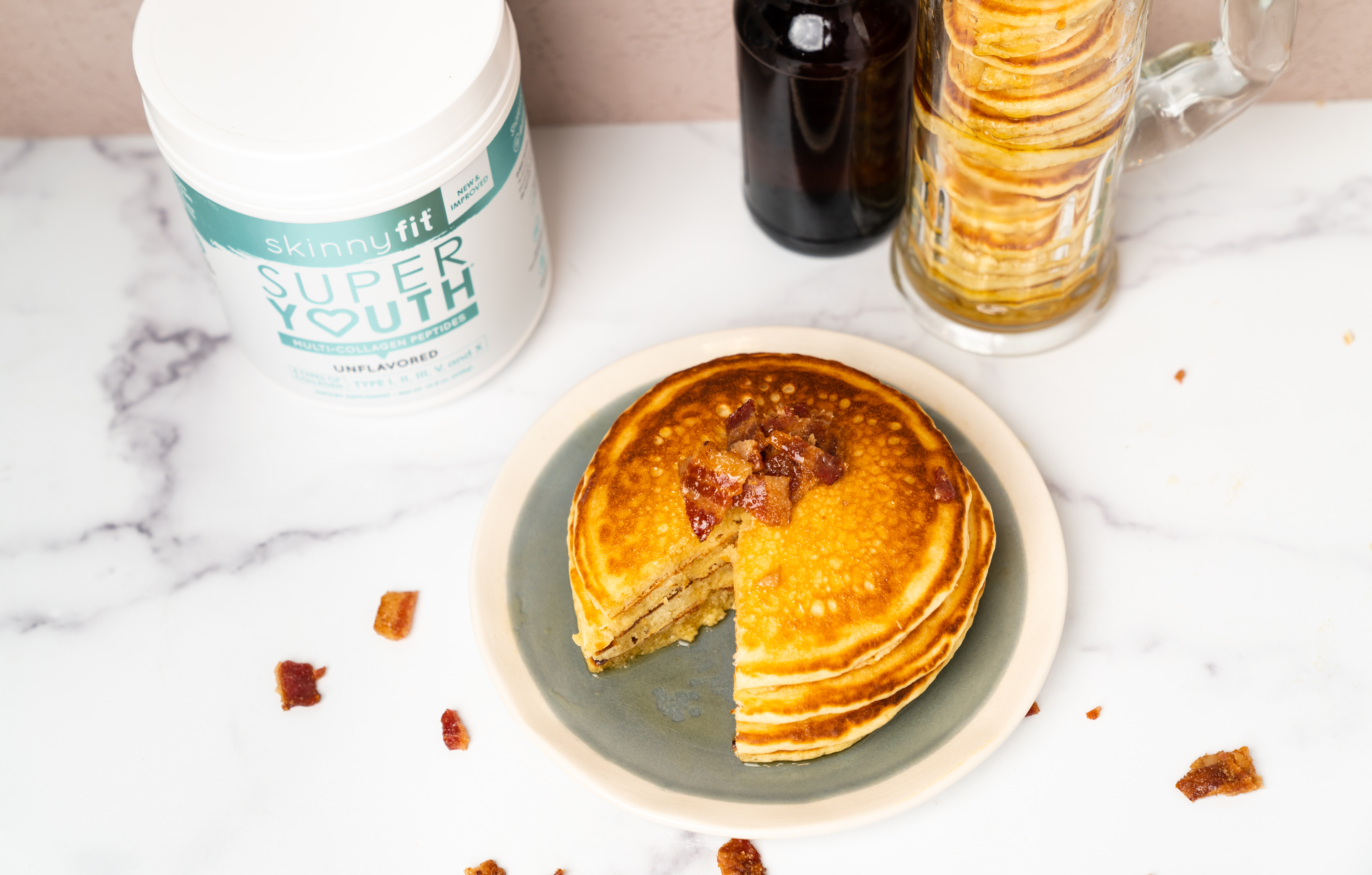 Spruce Up Your Mancakes
If you're like me and have continued to buy gifts for dad who wants nothing over the years, here are some ways to spruce up these mancakes. Gather all the gifts you've gotten him over the year, and include them with the mancakes. Have him rank each gift from his favorite to least favorite. Obviously, these mancakes will come in first place. It sounds hilarious and harsh, but hear me out. This little game will give you very clear feedback on what gifts he enjoyed the most. If he liked the clothes you got him best, get him clothes next year! After the mancakes, the rankings will give you a little hint on what to get him next year (or for his birthday). It will just go to show that the simple father's day gift ideas, like cooking him fresh mancakes, end up meaning the most. 
Mentioned In This Post
SkinnyFit Unflavored Collagen
Look and feel younger with Super Youth Multi-Collagen Peptides! This versatile collagen powder includes 5 collagen types from 4 natural sources to restore youthfulness from the inside out.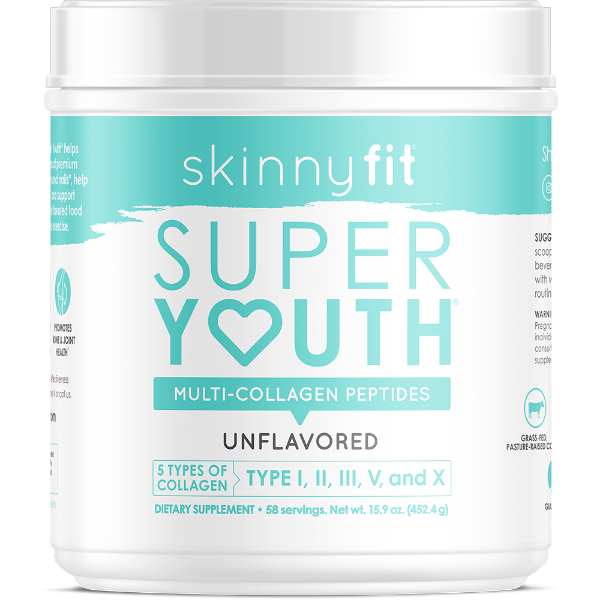 Mancakes For Dad
A special treat to wow Dad this Father's Day!
Prep Time: 5 min
Cook Time: 45 min
Total Time: 50 min
Serving Size: 1 stack on Mancakes
Ingredients
1 pound bacon
⅓ cup packed brown sugar
2 cups of your favorite pancake mix
1 cup of your favorite regular or nonalcoholic beer
2 eggs
1 scoop Super Youth Unflavored
Toppings (optional): Butter, ½ cup warm maple syrup
Steps
Preheat oven to 350°F. 
Line baking sheet with foil and cover with nonstick spray. Place wire rack on top of baking sheet. 
Arrange bacon in single layer on top of rack and bake for 10 minutes.
Sprinkle bacon with half the brown sugar. Bake 10 minutes longer.
Turn bacon over, sprinkle with remaining brown sugar. Bake an additional 10 minutes. 
Remove from rack and let cool completely.
Crumble bacon into small pieces and set aside.
Heat griddle or skillet over medium heat or electric griddle to 375°F; grease with vegetable oil or shortening.
In medium bowl, beat pancake mix, Super Youth Unflavored, beer, and eggs with whisk until blended.
Stir in bacon (optional).
Pour by ½ cupfuls onto hot griddle and cook until edges are dry.
Turn; cook until golden brown.