Jump To Recipe
Strawberry limeade is perfectly sweet, perfectly tart, and perfectly freckled with strawberry goodness! Have you ever heard of a strawberry detox? Well, the idea is to place sliced strawberries into the beverage of your choice and allow the micronutrients from the berries to dissolve and mix in order to help rid the body of harmful toxins that prevent weight loss.
Well, at SkinnyFit, we take detoxing very seriously—and this outdated detox recipe definitely needed a makeover! In addition to its powerful detoxification benefits—what makes this strawberry limeade so special and so unique is that it isn't packed with added sugar or extra calories (like most flavored limeade recipes) and uses detox ice cubes!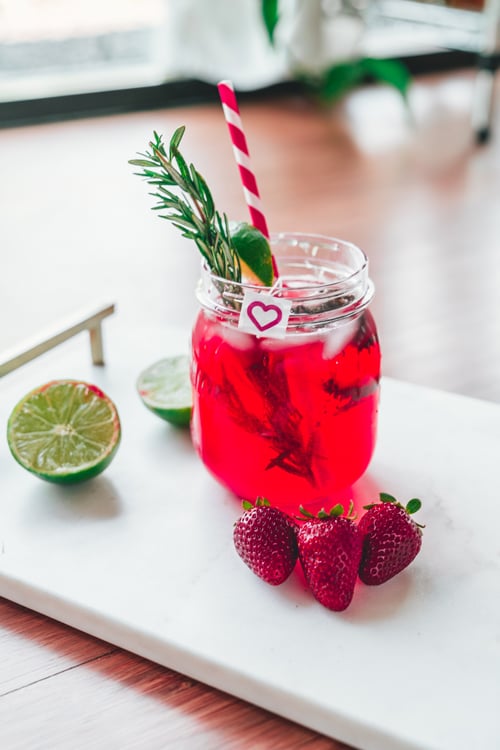 Strawberry Limeade Detox
This strawberry limeade recipe boosts detoxification benefits further than the average strawberry detox for a couple of reasons:
We muddle the strawberry. Muddled/blended strawberries allow for more fiber intake and aid in digestion.
SkinnyFit Detox is used as the base liquid. SkinnyFit Detox contains 13 powerful superfoods that help the body detoxify, reduces bloating, and boosts metabolism helping you lose weight and feel pounds lighter!
We muddle these sweet little berries with agave, lime juice, mix it with SkinnyFit Detox, and top it off with a sparkling and fizzy lime flavored soda water! This keeps the calories low, and the flavor high! If you want to take your detox to the next level, you can add flavored ice cubes to boost it even more!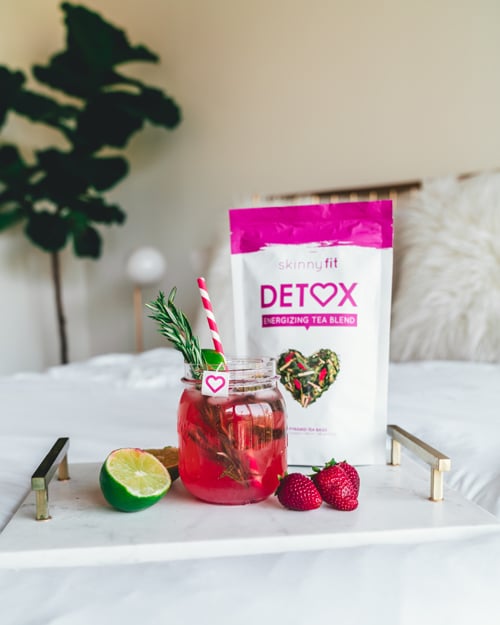 How To Make Flavored Ice Cubes
Flavored ice cubes are so simple to make and really make this limeade recipe even more refreshing! To make the flavored ice cubes all you need is an ice tray, SkinnyFit Detox, and the fruit/herbs of your choice. In this particular limeade recipe, we suggest using strawberries and rosemary, but of course, you can use whatever fruits and herbs you'd like! It is a strawberry detox after all!
Here's how to make the detox ice cubes:
Brew 2-3 cups of SkinnyFit Detox, set aside and bring to room temperature.
Fill an empty ice cube tray with sliced fruits and herbs of your choice.
Pour the SkinnyFit Detox into the tray until each cube is filled to the top.
Freeze until solid!
These detox flavored ice cubes are great to pair with any one of our slimming detox recipes because it keeps them nice and cool without watering them down! There is nothing worse than a watered down drink (or cocktail for that matter) so these are a great option if you like to take your time with a cold beverage!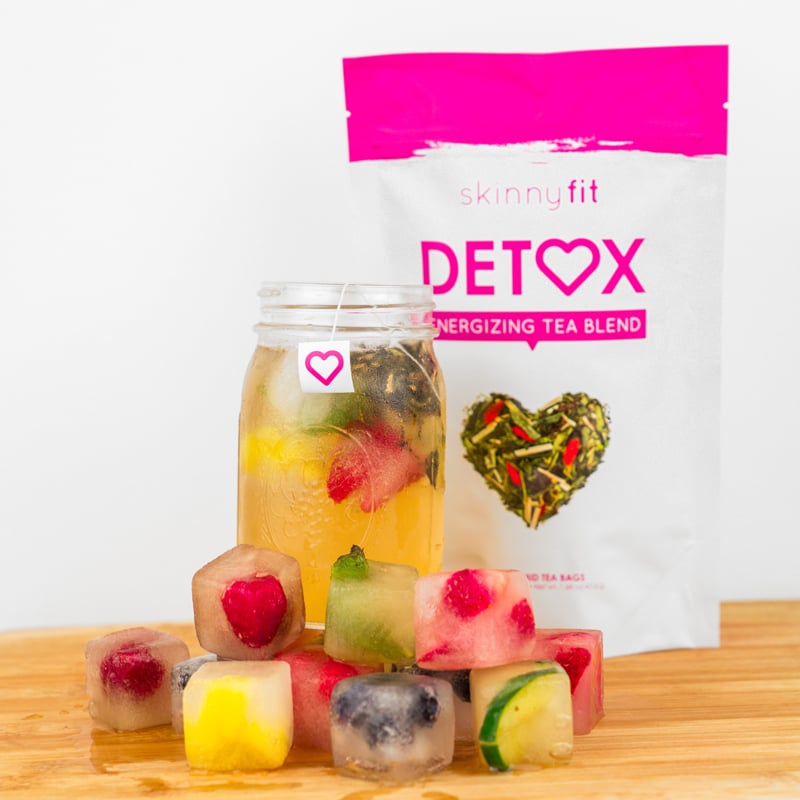 How To Make A Strawberry Limeade Detox
If you're looking for a strawberry limeade unlike any other—this recipe definitely takes the cake! Now before we get to the recipe, just a few materials you will need on hand.
A muddler or a blender
A small strainer
You ready? Let's get to it!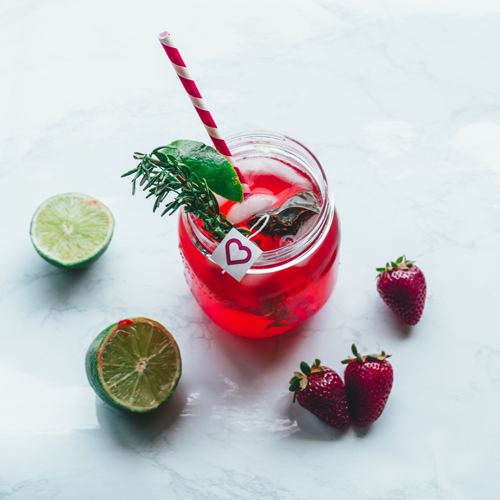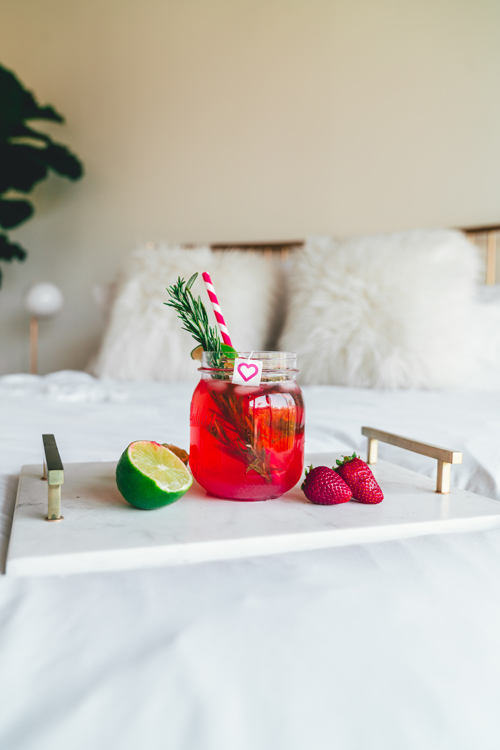 Strawberry Limeade Detox Recipe
Try this simple, delicious, and detoxifying strawberry limeade recipe to accelerate weight loss!
Prep Time: 5 minutes
Cook Time: -
Total Time: 5 minutes
Serving Size: 1 Detox
Ingredients
1 cup SkinnyFit Detox
1 tbsp agave
1 lime, juiced
1 cup strawberries (cut small)
lime flavored soda water (12 oz will be plenty)
rosemary sprig
Steps
Prepare 1 cup of SkinnyFit Detox and cool completely, set aside.
Mix strawberries, lime juice, and agave in a tall jar. Muddle together until the strawberries are completely smashed leaving a thick syrup with no clumps. (You can also use a blender if you don't have a muddler)
Place a small strainer above the cup of SkinnyFit Detox and pour the strawberry mixture into the strainer until all of the liquid has transferred to the Detox.
Top with lime flavored soda water, a sprig of rosemary, and a lime wedge! 🍓