Jump To top
We all know the benefits of exercising when it comes to wanting a better physique, but did you know that as we age, staying physically fit is just as important for our overall health? That's right, certain fitness methods can help improve our mood, bone density, and sense of empowerment as we get older. The type of training most impactful for maturing bodies is strength training exercises.
It's not all gym bros and power lifters that should be strength training. In fact, I'd argue that women over 30 benefit the most from this type of exercise. Since I know everyone that's a part of the SkinnyFit family is interested in healthy aging, I wanted to take some time to share why strength training should be a part of everyone's fitness routine, especially as we age.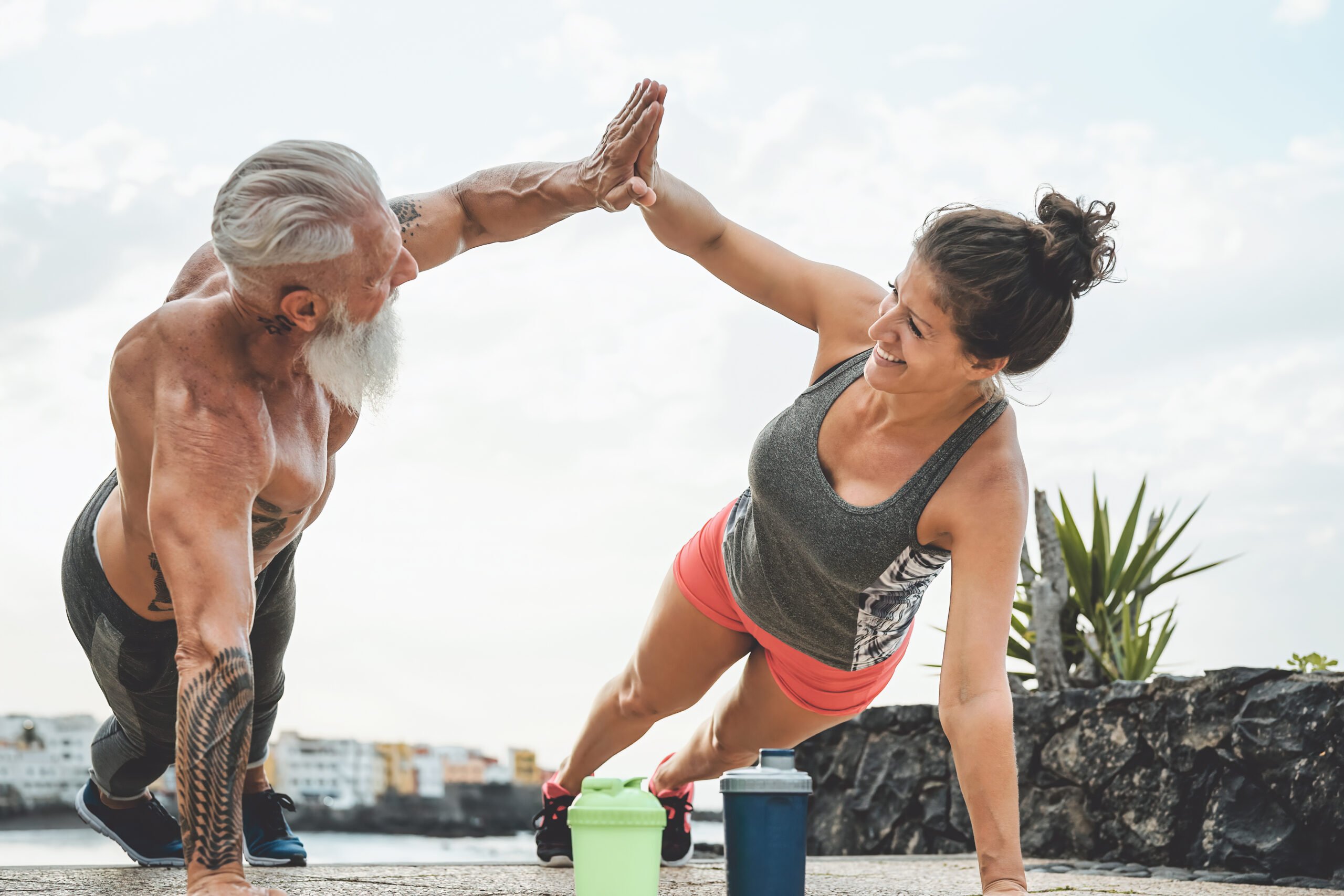 What Exactly Is Strength Training?
No matter your age, strength training is the best tool to help up your fitness game and look and feel stronger. Strength training exercises include pretty much any movement that involves resistance, whether that's through weights, bands, or bodyweight exercises.
The benefits of strength training are no joke. Not only does it help you build muscle and get the toned look we all want and love, but it also improves overall health. Strength training can boost metabolism, improve balance, support better energy, reduce risk of injury, and so much more.
Before you think it's just about lifting heavy weights and grunting at the gym, it's anything but! Strength training is all about technique, because using proper form is the only way to make the most of your workout. The best part? You don't need a fancy gym membership to get started. There are plenty of bodyweight exercises you can do from the comfort of your own home, like push-ups, squats, and lunges.
Strength Training Benefits For Aging Bodies
Strength training is actually one of the best things we can do for ourselves if you value healthy aging. Not only will it help you stay fit and healthy, but it can also help you feel more empowered in your everyday life. Knowing that you're working hard on maintaining your strength and mobility can be a huge confidence boost. 
One of the most popular reasons for strength training is to combat muscle loss. As we age, we naturally lose muscle mass, which can lead to a weaker body and decreased mobility. Strength training exercises can help combat this loss by building and maintaining muscle, which can improve overall strength and function.
Another thing we can gain through strength training is bone density. Through regular training we can help improve bone density and reduce the risk of fractures and other bone-related injuries, such as osteoporosis. 
Lastly, strength training has been shown to have numerous benefits for overall well-being, including improved mood, better sleep, and reduced risk of chronic diseases. By keeping our bodies strong and healthy, we can improve our quality of life as we age. 
The most important thing to remember is it's never too late to get started!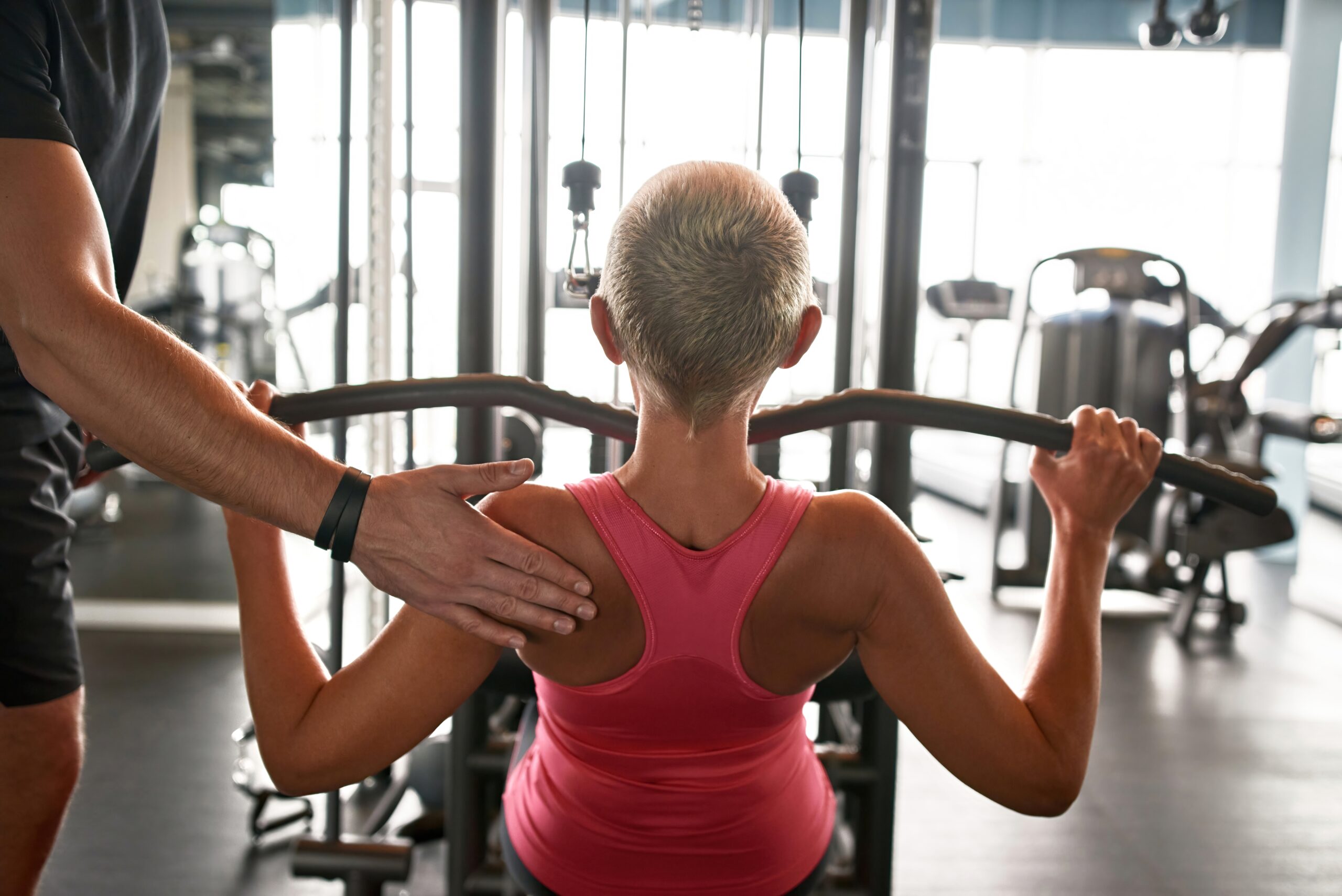 Tips For Getting Started
When it comes to starting any new fitness program, it can be intimidating. I promise once you get in a groove, you'll fall in love. Here are some tips for confidently getting started:
1. Set Realistic Goals
Before you start any new exercise, it's important to set realistic goals for yourself. Do you want to build muscle? Improve your overall fitness? Once you have a clear idea of what you want to achieve, you can tailor your workouts accordingly. This will help guide you on how hard you push yourself, how many reps you do, and how often you workout.
2. Start with the Basics
If you're new to strength training, it's important to start with the basics. Focus on mastering exercises like squats, lunges, and push-ups before moving on to more complex movements. This will help you build a solid foundation and prevent injury.
3. Give Yourself Grace: 
Even when we know the benefits of exercising, being new at something can be hard. Focus on the long-term benefits instead of getting frustrated with being a beginner. Give yourself time to learn, always schedule rest days, and allow yourself to naturally progress.
4. Gradually Increase Weight and Intensity:
Start with lighter weights and gradually increase as you gain strength. As you get stronger, it's important to gradually increase the weight and intensity of your workouts. This will help you continue to make progress and avoid hitting a plateau. Don't forget to warm up and cool down, too!
5. Mix It Up: 
To prevent boredom and keep your body guessing, mix up your strength training workouts. Try different exercises, change up the number of sets and reps, and vary your rest times. This will help you avoid plateaus and continue making progress over time.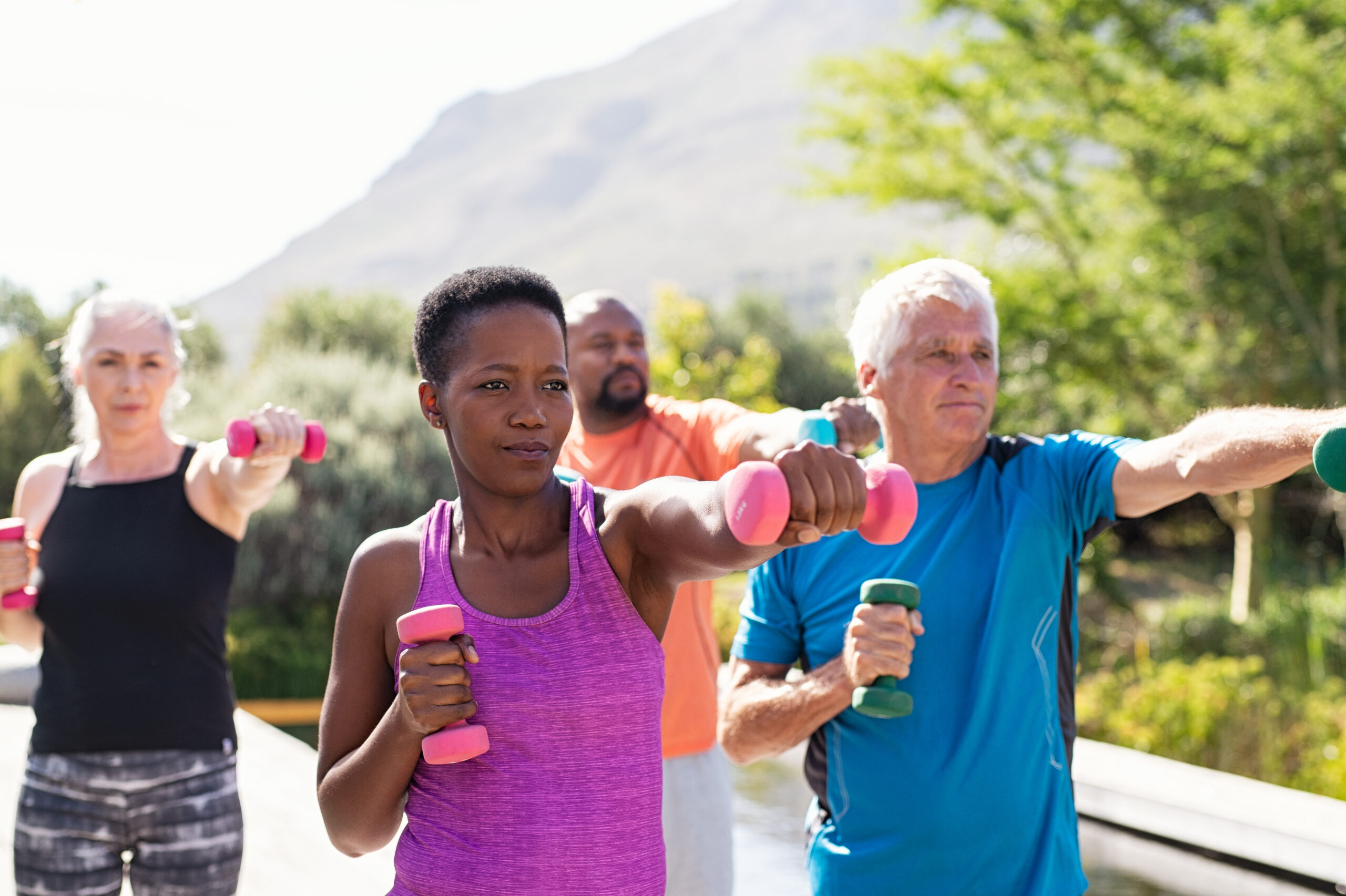 Remember, starting a new fitness routine can be challenging, but with these tips, you'll be well on your way to a stronger, healthier you! And don't forget to be patient and have fun with it—progress takes time.