Jump To top
Far too often, we rely on fad diets or outrageous goals that just don't stick. When looking for weight loss solutions, we're bombarded with promises of instant results, so-called "delicious, healthy" recipes, and not so "low-priced" weight loss plans. While these promises have the ability to draw anyone in, myself included, oftentimes they are simply preying on our heavy determination to drop that number on the scale.

But losing weight doesn't have to be difficult, and there's finally a proven alternative to these disappointing "health hacks" that you can start implementing today. The SkinnyFit weight loss guide is here to put you on track to weight loss success, for long-lasting healthy habits, and results you'll be proud of.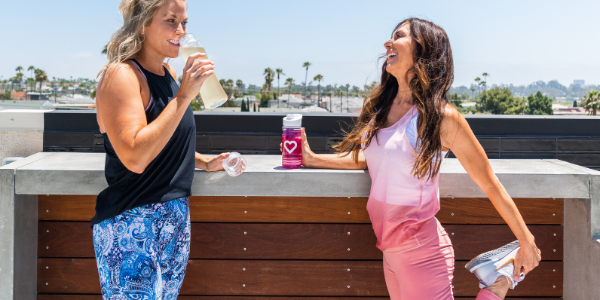 1. Eat A Balanced Diet 
Balanced diets and healthy meals provide the energy you need to keep you going on your weight loss journey, and give you a healthy relationship with food, a key component when it comes to losing weight. Add these clean eating foods into your diet for optimal nutrients, fiber, lean protein, and calcium.
Lean protein for weight loss:
Boneless, skinless chicken breast
White fish (cod, tilapia, halibut)
Turkey breast 
Tofu (if vegetarian)
Healthy fats:
Walnuts 
Almonds
Chia seeds
Avocado
Healthy complex carbohydrates:
Multi-grain bread
Quinoa
Sweet potatoes
Artichoke
And as always, eat a variety of fruits and vegetables for ideal nutrients and antioxidants. For the full list of healthy, clean eating foods to add to your next grocery run, check out this blog post.

While adding all of these delicious and nutritious foods into your diet, there's also some you should keep out. 
Foods to avoid
Processed foods
Added sugars
Trans fat
Alcohol
White breads and grains 
Soda 
Full-fat dairy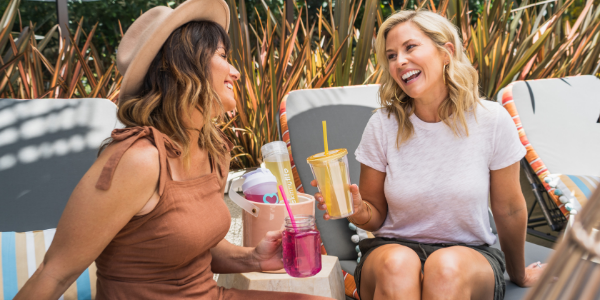 2. Exercise Daily
You don't have to be at the gym for hours and hours to get results, and let's be honest, who has time for that?! Just 30 minutes a day is all you need to help drop pounds and keep your body performing at peak levels.
No access to a gym? No problem! The SkinnyFit weight loss guide has tons of easy workouts you can do right at home! Try one of our follow along workouts with our SkinnyFit fitness expert  and set up shop in your living room, go for an afternoon walk or jog during your lunch break, or grab your SkinnyFit Resistance Band and do some resistance training while watching your favorite Netflix show. No matter what you pick, just 30 minutes a day will help you hit your weight loss goals.
3. Get Plenty Of Sleep
Believe it or not, a good night's sleep is just as important as your diet and exercise routine. This weight loss guide prioritizes sleep for good reason. Proper sleep helps prevent weight gain, boosts your productivity throughout the day, improves your exercise performance, and even helps reduce the risk of disease. 
Here are some resources to help you get the Zzz's you deserve:
4. Drink Water
Hydration is key when trying to lose weight. The SkinnyFit weight loss guide suggests drinking at least eight, 8 oz glasses of water a day. Keeping your body hydrated helps boost metabolism, cuts cravings, improves digestion, and keeps your skin young, fresh, and glowing. If you're one of the many people who struggle drinking enough water throughout the day, try drinking infused water instead! Check out these delicious infused water recipes to add a little pizazz to your water to help you reach your daily water intake goals. 
5. Track Your Progress
When following this easy weight loss guide, it's important to track your progress and measure your results. Before and after photos are an easy way to do this, and you'll love seeing your progress pictures! If you're noticing your clothes starting to fit better, and have more energy and a positive mood, then this weight loss guide is 100% working for you! It's important to remember, however, that not all progress is shown on a scale. In fact, there are several non-scale ways to see all of your hard work paying off (and it's important to celebrate them equally!) Check out this list of non-scale victories to look out for as a sign of weight loss.
6. Take SkinnyFit Daily
Losing weight is easy when you've got SkinnyFit by your side! Consistency is key when losing weight, so find a routine that works for you and stick with it! Taking your SkinnyFit products daily will help aid in your weight loss journey, and there are so many ways you can use the products in your everyday routine.
Mix Super Youth collagen in your morning coffee, drink Detox Tea before having lunch, blend a healthy smoothing using Skinny Greens or Beauty Juice, or do it all! No matter what you choose, using SkinnyFit products on the regular will get you to where you want to be!
If you're new to the SkinnyFit family, our digital product guide has all the information you need to determine which products are best for you and your weight loss goals. 
The Bottom Line 
When we're looking to lose weight, it can be easy to get discouraged. Tough diets and intense workouts make it far too difficult to stick with a routine that fits our lifestyle. That's why we created the SkinnyFit weight loss guide. Again, losing weight doesn't have to be difficult. Follow these simple steps for a healthier you and a number on the scale you will smile at! If you're ready to make some serious changes, try the SkinnyFit 28-Day Challenge! It includes 28 days of fun workouts, healthy recipes, motivation, and activities to help you become successful in your weight loss journey!