Jump To top
There is a wide variety of health benefits that come from drinking  a premium detox tea, like SkinnyFit Detox. Each serving has 13-powerful superfood ingredients that boost metabolism, release toxins, and supercharge your weight loss so you can look and feel your best, naturally. Detox has a light mango flavor that makes it refreshing and delicious on its own, but, if you're looking for some new ways to drink your Detox tea, these are 22 of the best Detox recipes for a fun twist to your everyday routine. They can even help you maximize results 😉
1. Kombucha Detox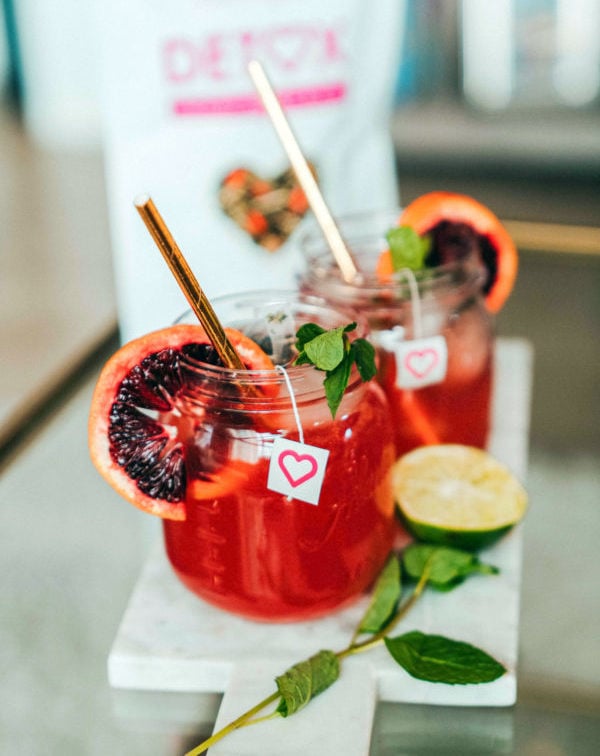 This kombucha detox tea is perfect to jump-start your day because it's swirling with the most incredible flavors! It's satisfyingly sweet and tantalizingly tart thanks to a fresh and balanced blend of luscious peach flavor, tangy blood orange, and mouth-puckering lime. The final punch of fizzy and invigorating kombucha makes this detox recipe one you'll want to make time and time again!
Click here to make the recipe!
2. Celery Juice Detox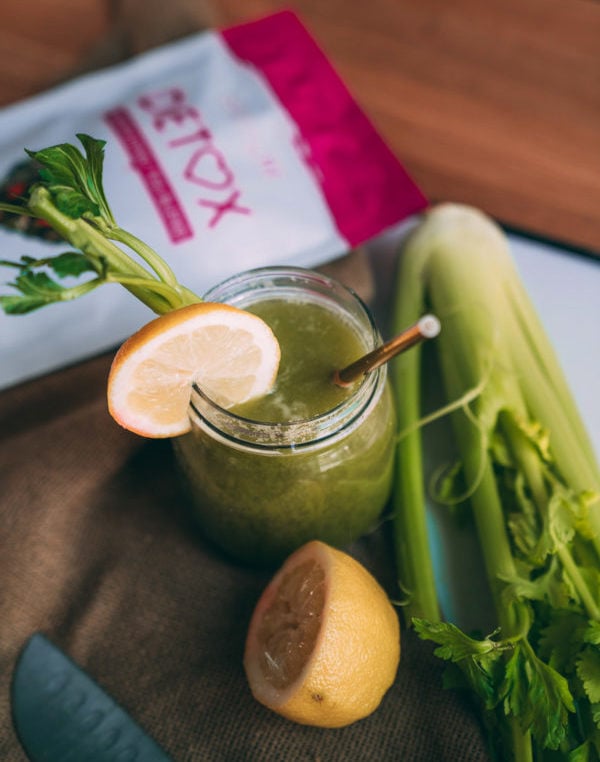 A celery juice detox leaves you with an abundance of antioxidants, as well as some unexpected benefits. Nutrition influencers and celebrities alike have been RAVING about the celery detox for its inflammatory benefits and the high amounts of antioxidants that you might not get otherwise… but here's the thing—it tastes gross! This reinvented celery juice detox has the same detoxifying benefits, but with an incredible flavor you'll actually crave! 
Click here to make the recipe!
3. Immunity Booster Detox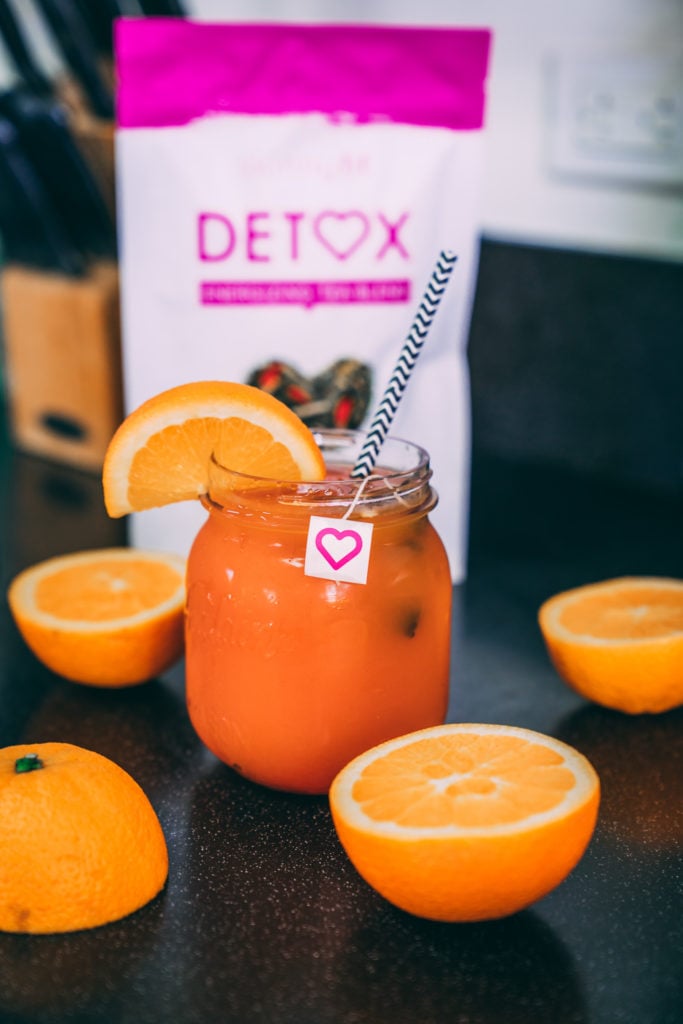 During the cold winter months our immune systems are working extra hard to fight off the dreaded flu that seems to follow us pretty much everywhere! Give your body a strong defense this season and your immune system will thank you—as will everyone else around you! This immune boosting detox is PACKED with essential nutrients that help to fight off the cold and flu. 
Click here to make the recipe!
4. Activated Charcoal Lemonade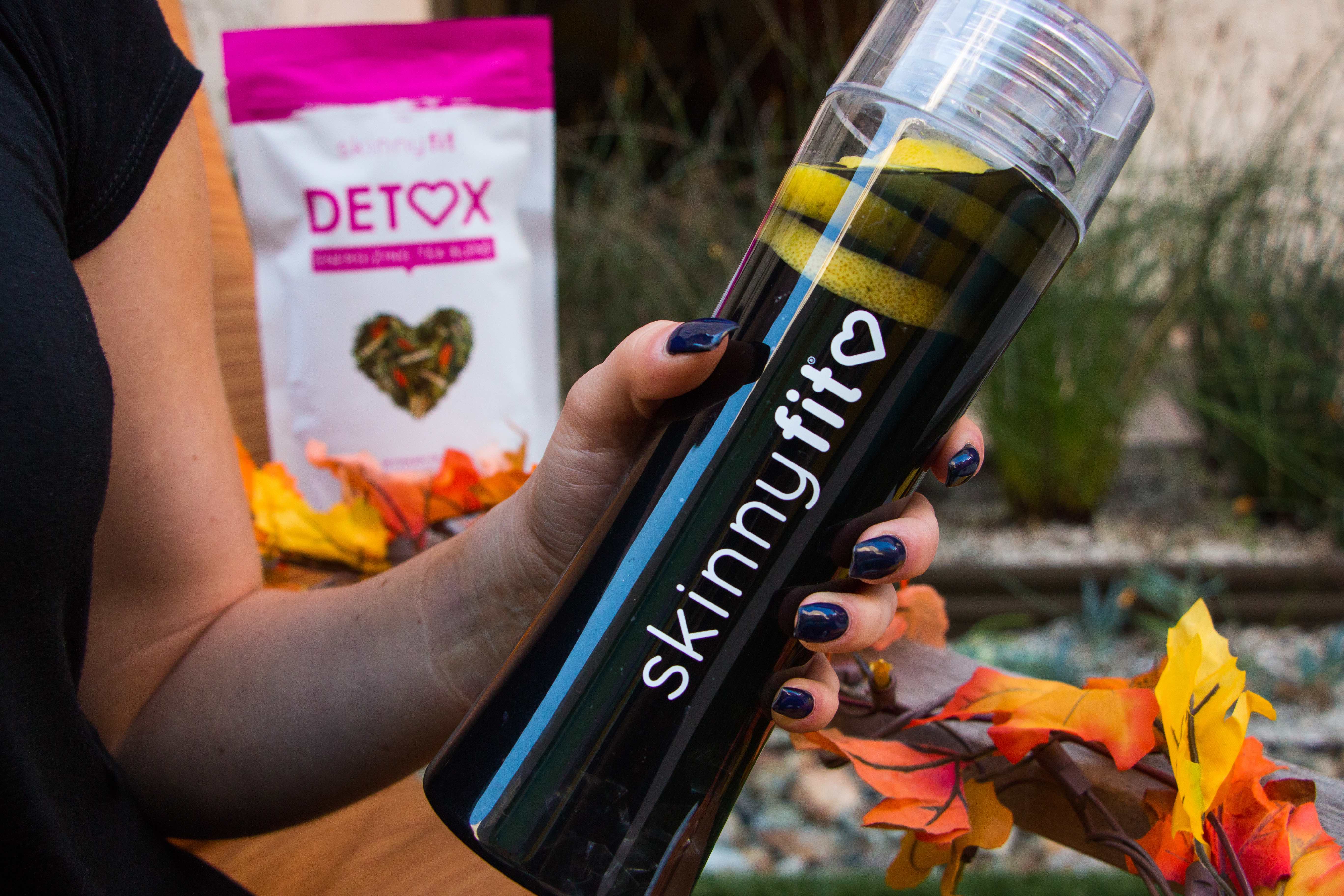 Activated charcoal has gained some fame and attention in recent years as a unique and peculiar way to not only get brighter, whiter teeth, but to detoxify your kidneys by filtering out undigested toxins. The health and wellness industry has seen a plethora of ways to use activated charcoal but one of the simplest, and most convenient ways to experience the benefits is to drink it. Now, I know what you may be thinking… what on earth does activated charcoal even taste like, anyway? Activated charcoal adds very little taste to whatever it is added to—especially in this refreshing and delicious activated charcoal lemonade!
It's important to note that while activated charcoal is an amazing toxin-flusher, it doesn't have a way of determining "good" toxins from bad ones! So, if you are taking any medication, be sure to have a two hours gap either before or after consuming your Detox lemonade to avoid unwanted flushing!
Click here to make the recipe!
5. Apple Cider Vinegar Detox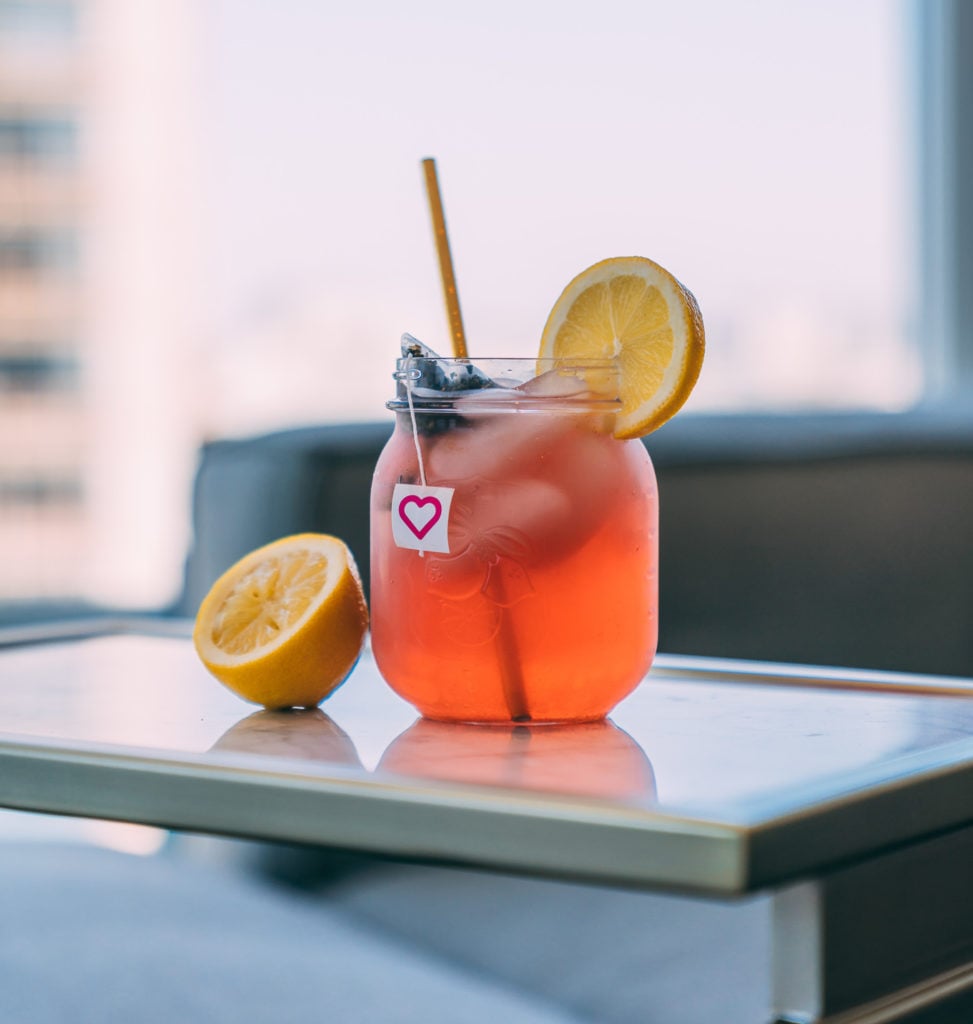 Apple cider vinegar recipes have been used for centuries to heal ailments of all kinds—from removing dandruff and alleviating toothaches to healing mushroom poisoning and getting clearer skin! Recently, apple cider vinegar for health has become more and more popular among the natural health community to reduce body fat, decrease cholesterol levels, and fight off other lifestyle conditions we face today. Although there are many different ways to drink apple cider vinegar, these are the 5 best apple cider vinegar recipes to boost longevity, improve your health, and help you lose a few extra pounds! 
Click here to make the recipe!
6. Spiked Apple Cider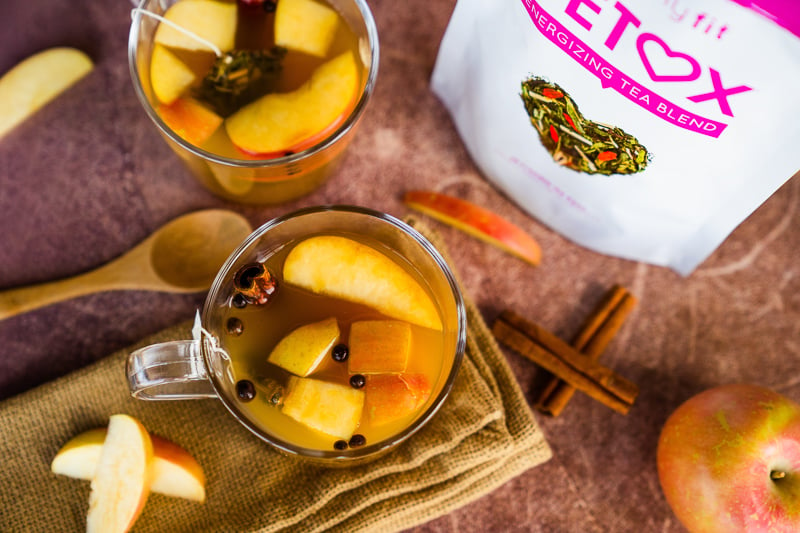 Spiced apple cider and cold weather—talk about a match made in heaven. This super-simple spiked apple cider recipe will not only warm your tummy but will flatten it too! 
Click here to make the recipe!
7. Watermelon Slushie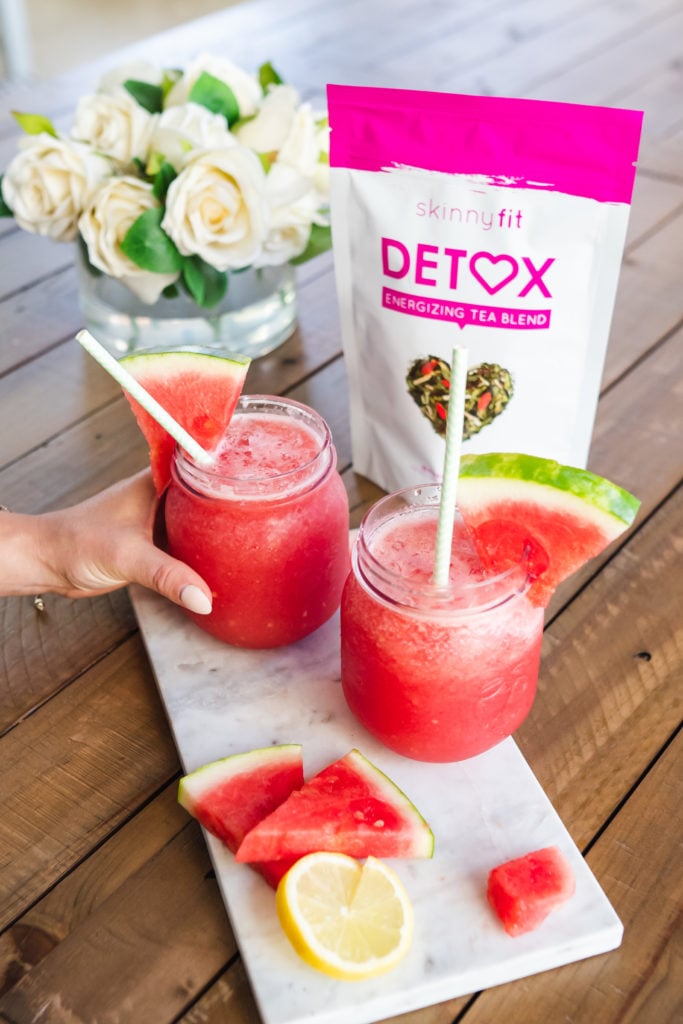 This frozen watermelon slushie will satisfy your need for something cold and delicious, and won't leave you feeling like you've hit your limit after just one glass. Full of vitamins and nutrients, this watermelon slushie recipe will make your pool the spot to be all summer long!
Click here to make the recipe!
8. Healthy Detox Popsicles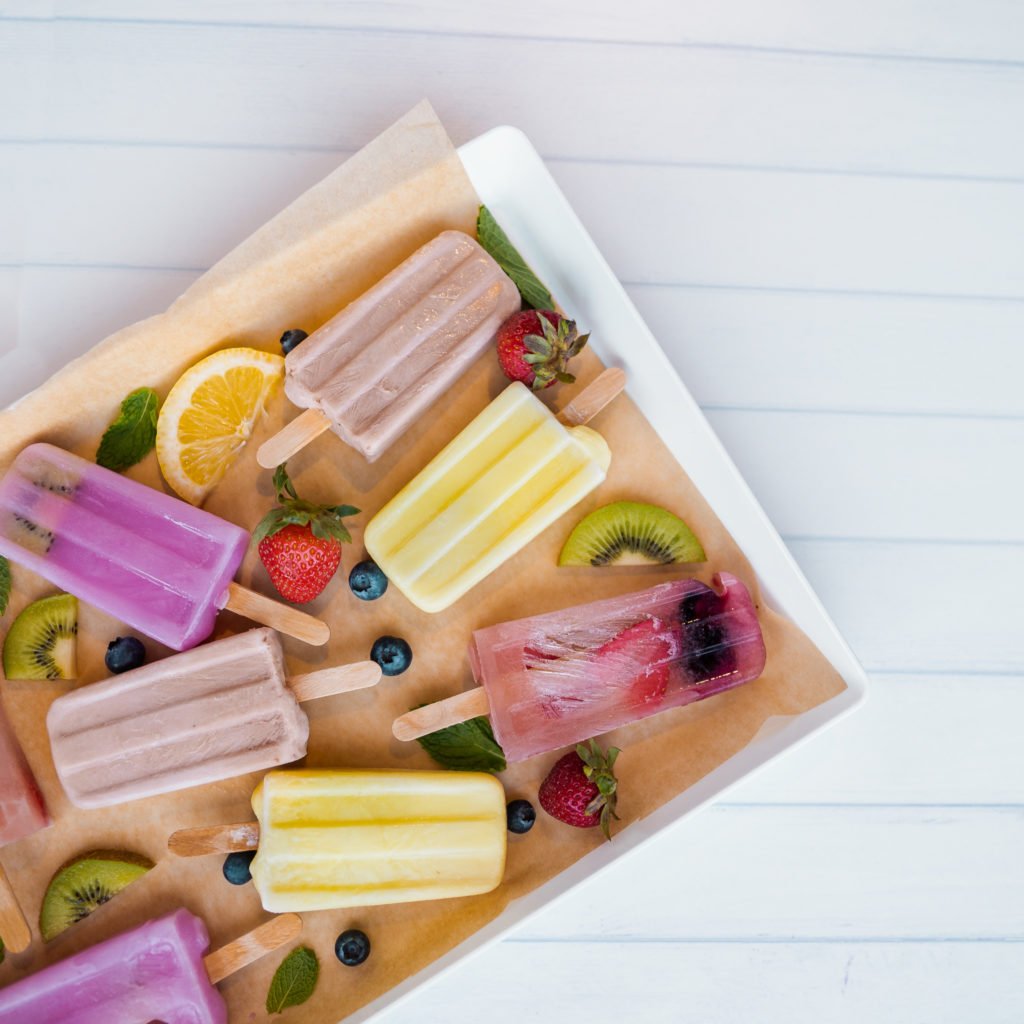 Talk about a perfect popsicle—these detox popsicles contain 13 powerful superfood ingredients that are only 10 calories per pop! I can't think of a better way to detox my body than with a tasty popsicle.
Click here to make the recipe!
9. Frosé (Frozen Rosé)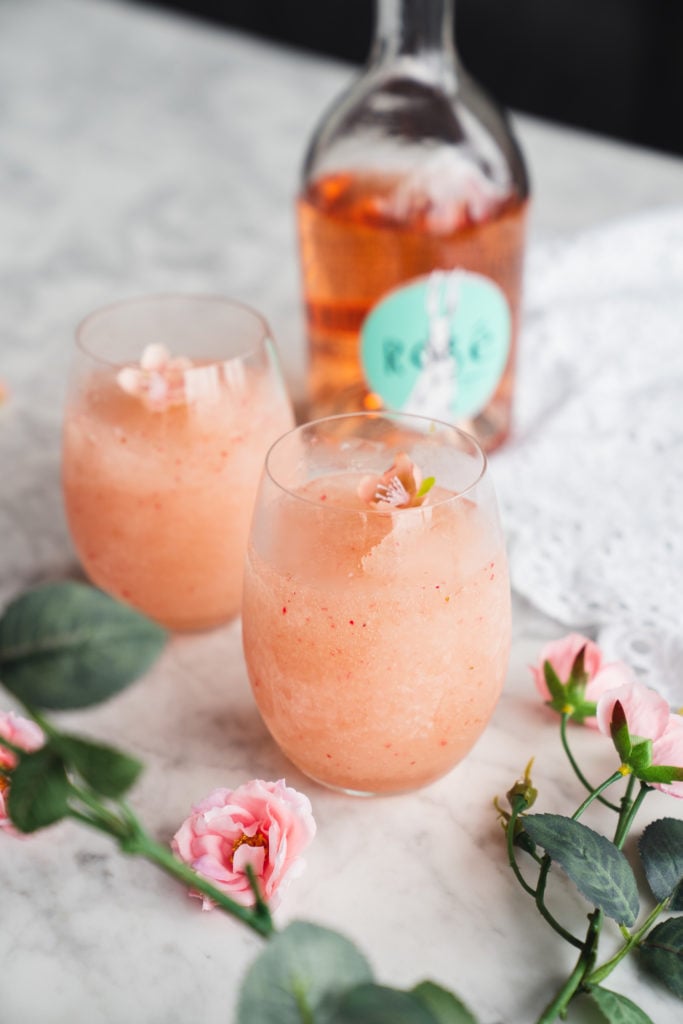 Unless you've been hiding under a rock for the past year, you've heard of the famous frozen rosé recipe. It's been dubbed as the new official drink of summer and it's easy to see why. It's delicious, oh so refreshing, and ridiculously Instagram worthy. So, if you're ready to heat up your summer in style, then this frosé recipe is just for you (and your best gal pals, of course!)
Click here to make the recipe!
10. Summery Detox Cocktails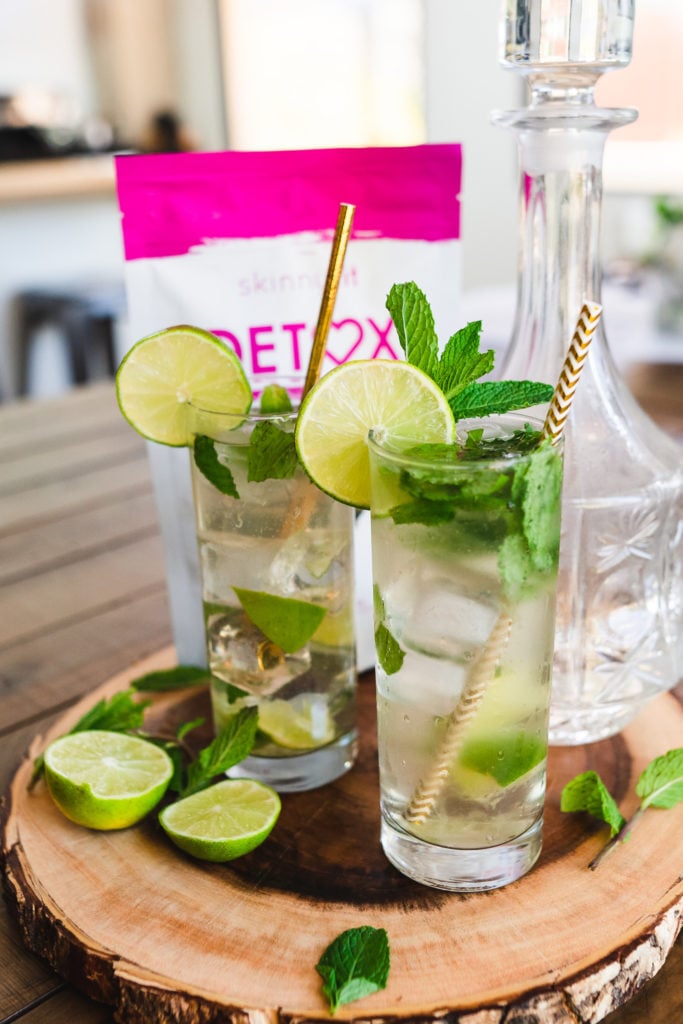 One of my favorite parts about this convenient list of our favorite Detox cocktails is that they're perfect for any occasion this summer. Whether you're hosting a garden party, a happy hour on the porch, or simply enjoying some poolside sun, these healthy summer cocktails will send you into vacation mode with just one sip. 
Click here to make the recipes!
11. Mango Shaved Ice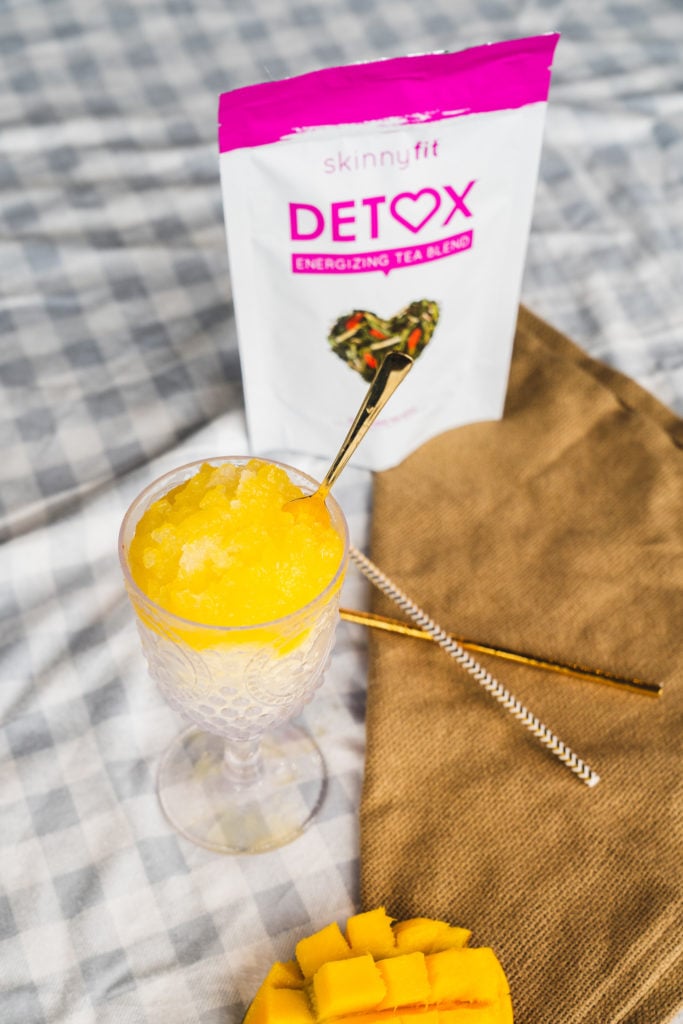 Traditionally, the syrup that's used in shaved ice is packed with artificial sugar, like high fructose corn syrup, which is known to cause weight-related health issues like obesity, metabolic disorders, high cholesterol, and more. But, that doesn't mean you still can't enjoy a delicious snow cone! You can easily make a healthy version of shaved ice at home with our metabolism-boosting mango shaved ice recipe!
Click here to make the recipe!
12. Peach Cobbler Smoothie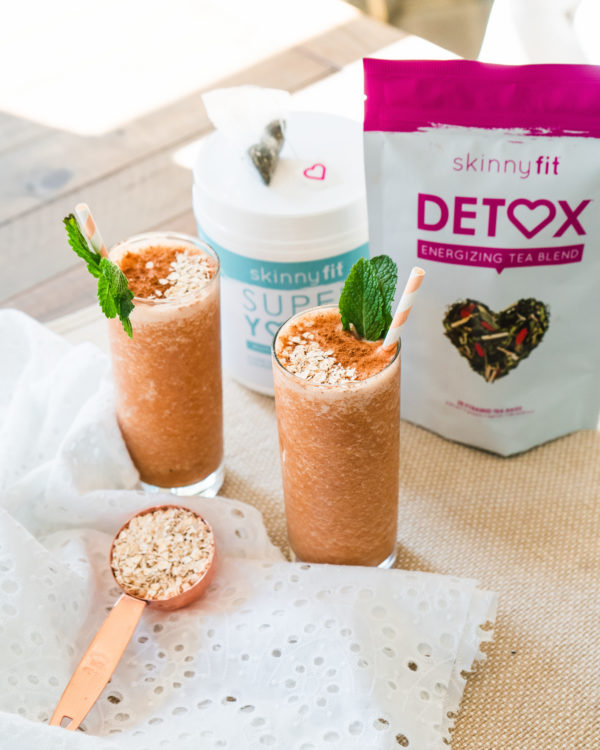 Whether you're from the South or not, a good ol' fashioned peach cobbler is a tasty treat everyone enjoys! But, let's be honest—who really has the time to make this delicious dessert as often as we'd like? And even if we did, it's admittedly not the healthiest choice around. We do have some good news though…we've created the most perfect healthy peach cobbler—in smoothie form! Now you can whip it up and drink it on the go!
Click here to make the recipe!
13. Large Batch Detox Recipe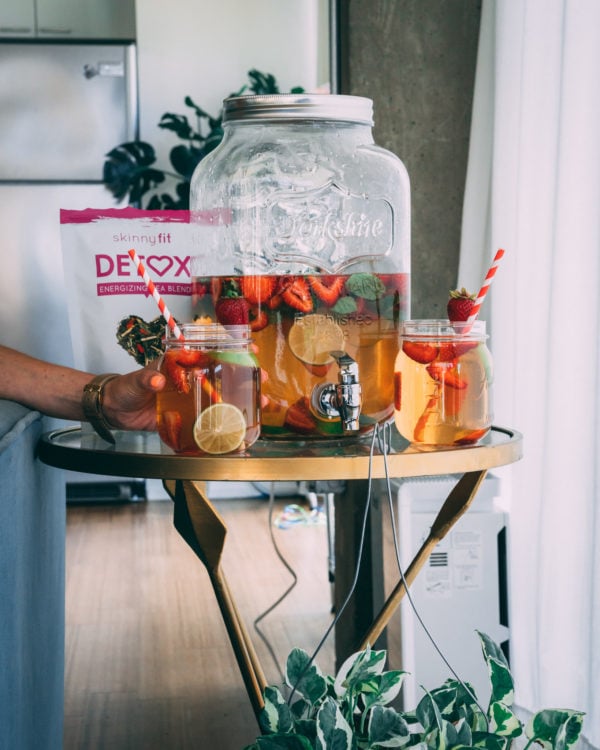 We know you're busy, and sometimes you just want to grab and go! So we've made your SkinnyFit health journey even easier with this bulk Detox recipe that will allow you to make enough Detox to last an entire week.
Click here to make the recipe!
14. Fruit-Infused Detox Water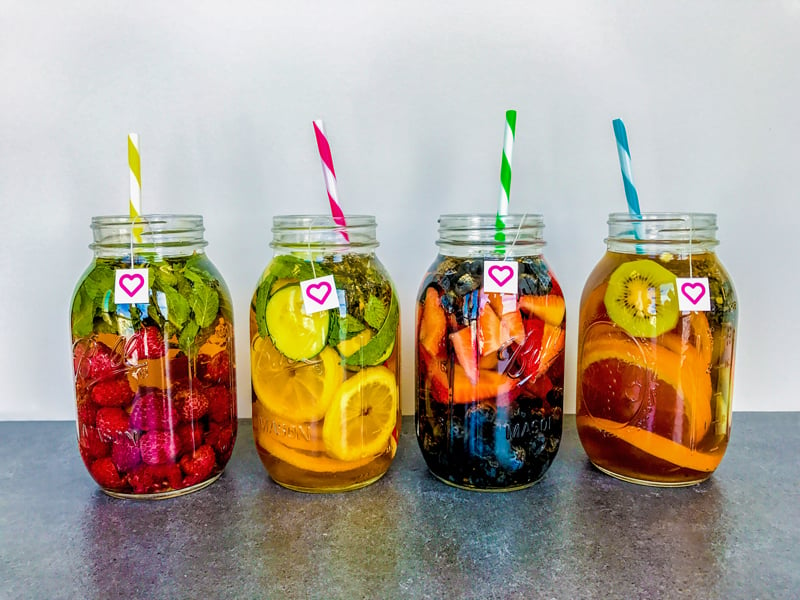 If there's one simple and effective thing that you can do to improve your health, it's to drink water. It's the first thing anyone tells you to do when you have a cold, when you want to get clear, beautiful skin, or even when you want to lose weight. Making detox water for weight loss is a great way to add a little bit more flavor and excitement to, well, plain ol' water. These 3 easy detox water recipes will help you fight bloating and flatten your belly, curb cravings, achieve clearer, more radiant looking skin, and stop the aging process in its tracks!
Click here to make the recipe!
15. Cinnamon Hibiscus Tea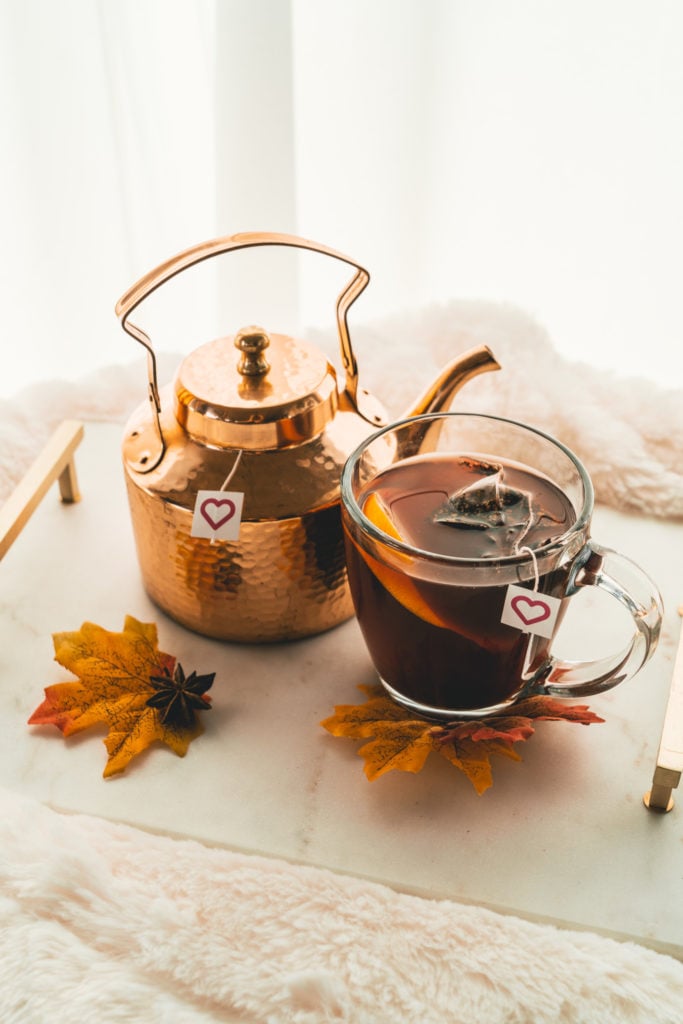 If you are one of those people who loves autumn, this cinnamon hibiscus tea recipe is basically fall in a cup! Cold weather and autumn tea go hand in hand, and if you're a tea drinker then you know these seasonal flavors are something to get excited about! I'm talkin' about those warm and delicious flavors like cinnamon, allspice, and cloves—and even the sweet and citrus flavors like blood orange and hibiscus! 🤤 This hibiscus tea recipe uses all of our favorite fall flavors and creates a blend so warming and aromatic you won't be able to have just one cup! That's why we created this recipe in bulk so that you can enjoy it again and again! 
Click here to make the recipe!
16. Strawberry Limeade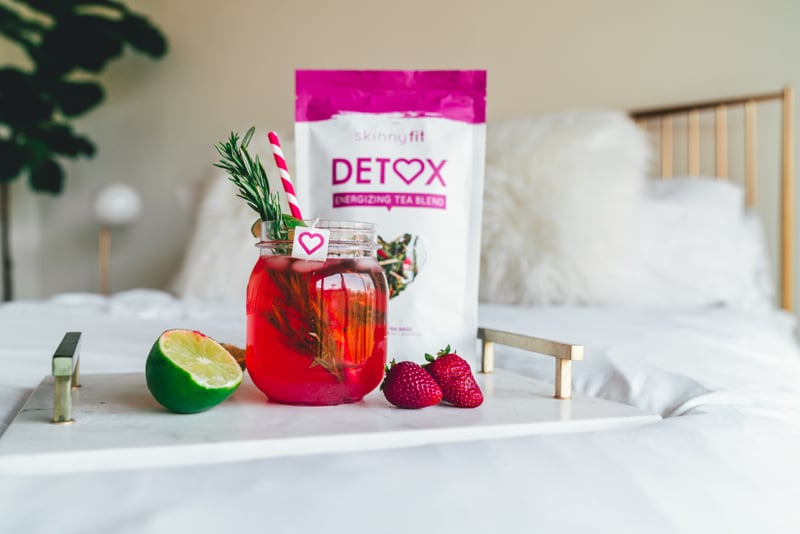 Strawberry limeade is perfectly sweet, perfectly tart, and perfectly freckled with strawberry goodness! Have you ever heard of a strawberry detox? Well, the idea is to place sliced strawberries into the beverage of your choice and allow the micronutrients from the berries to dissolve and mix in order to help rid the body of harmful toxins that prevent weight loss. Well, at SkinnyFit, we take detoxing very seriously—and this outdated detox recipe definitely needed a makeover! In addition to its powerful detoxification benefits, what makes this strawberry limeade so special and so unique is that it isn't packed with added sugar or extra calories (like most flavored limeade recipes) and uses Detox ice cubes!
Click here to make the recipe!
17. Ginger Grapefruit Detox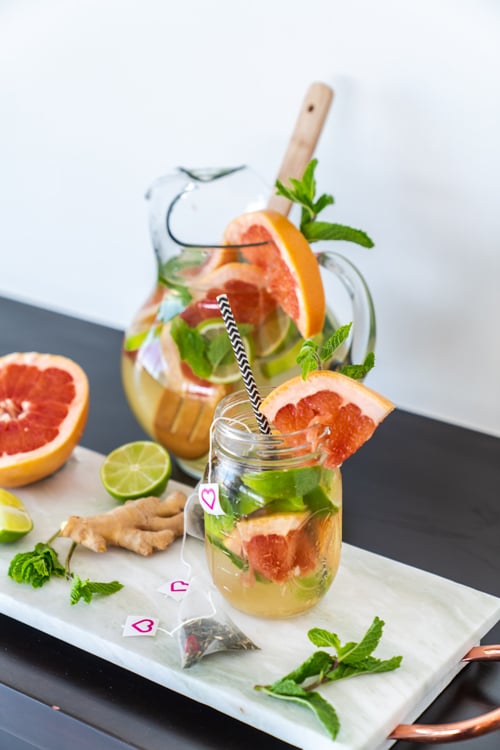 Grapefruits have been used as a natural detoxification ingredient for almost a century, making their healing powers particularly intriguing for anyone interested in releasing toxins and improving their health. Mixed with SkinnyFit Detox, this delicious and antioxidant-packed concoction will banish belly bloat, boost metabolism, and release toxins!
Click here to make the recipe!
18. Lemon Detox Tea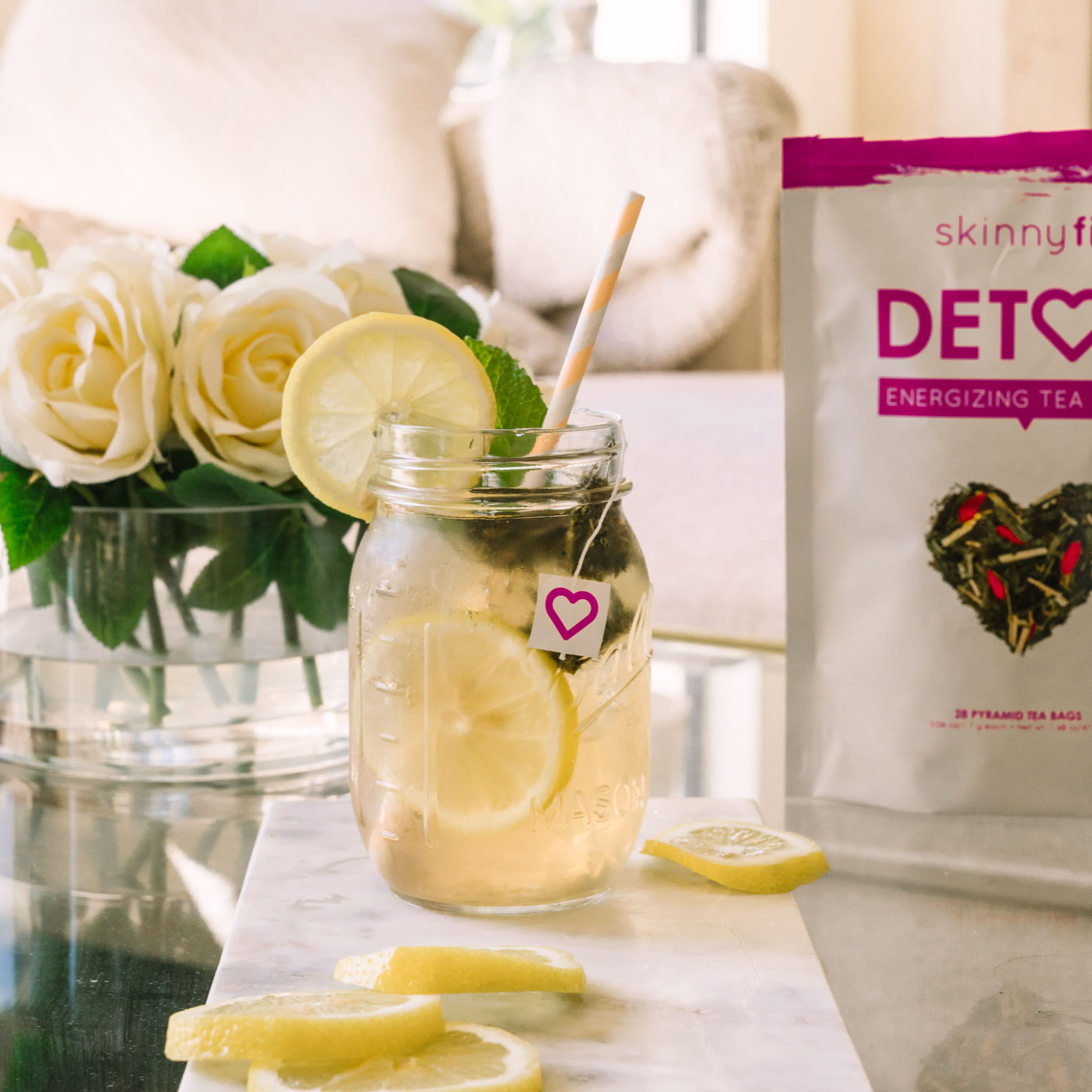 For centuries, lemons have been used to support the immune system, improve digestion, and to protect the liver and kidneys. But this day in age, lemons alone aren't powerful enough to fight off all the toxicity we are exposed to on a daily basis—pesticides, pollution, and free radicals are just the tip of the iceberg. Enter: the lemon and tea combo 🍋🍵 Lemon Detox tea is known to amplify the detoxification process to target more than just your run-of-the-mill toxins. Lemon Detox tea boosts detoxification to a whole new level, battling sugar toxicity, bloating, and supercharging weight loss in the process.
In general, tea contains loads of antioxidants for detoxification, but also contains additional health benefits. Tea is known to boost immunity, improve your digestive system and heart health, and support weight loss. Although different types of tea provide different health benefits, there is one type of tea that stands out amongst the rest. This lemon Detox tea is a powerful combo that helps you reach your goals fast! 
Click here to make the recipe!
19. Mermaid Lemonade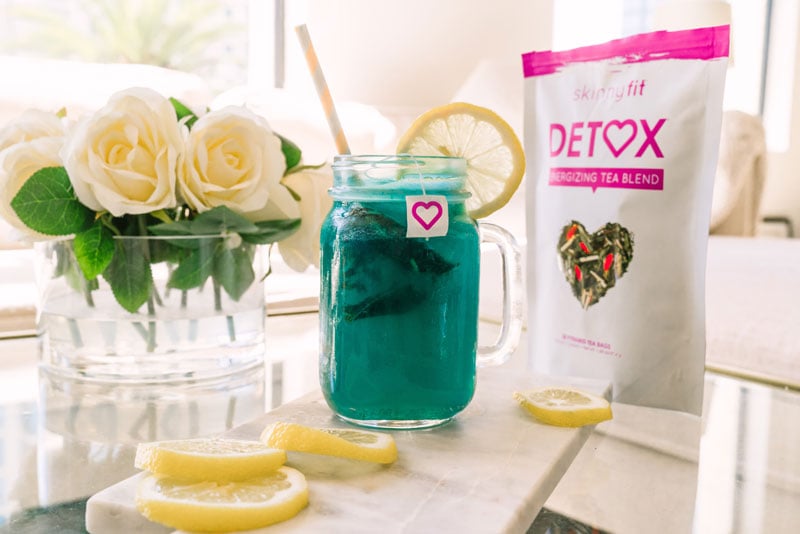 Channel your inner mermaid with this show-stopping mermaid lemonade! The secret ingredient? Spirulina and Detox! Spirulina is a type of natural algae superfood and is packed with protein and an incredible source of antioxidants, B-Vitamins, essential amino acids, iron, and chlorophyll! Chlorophyll is what gives spirulina its vibrant green color, and when mixed with SkinnyFit Detox, you get a beautiful aquamarine color for a sea queen!
Click here to make the recipe!
20. Rosemary & Watermelon Detox
If there's one thing I love on a hot summer day, it's a cold, refreshing drink to help beat the heat. I don't know about you, but sometimes water doesn't quite do the trick for me! On days like these, I'm looking for something with a little bit more flavor, pizazz, and loaded with vitamins and minerals to help fight off free-radicals from all the fun in the sun. This watermelon Detox recipe is here to save the day.
Click here to make the recipe!
21. Turmeric Detox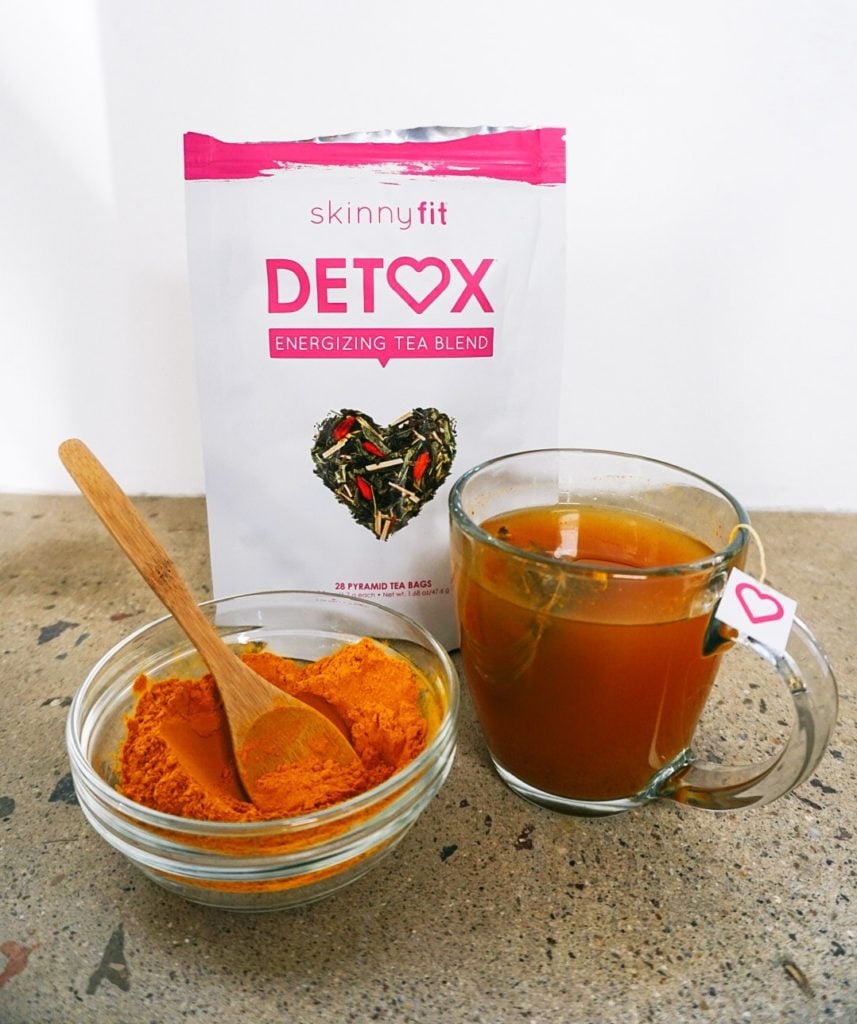 Turmeric is known for its ability to naturally reduce inflammation in the body. This simple turmeric Detox recipe combines the healing powers of curcumin with the gut-busting powers of SkinnyFit Detox! 
Click here to make the recipe!
22. Green Detox Smoothie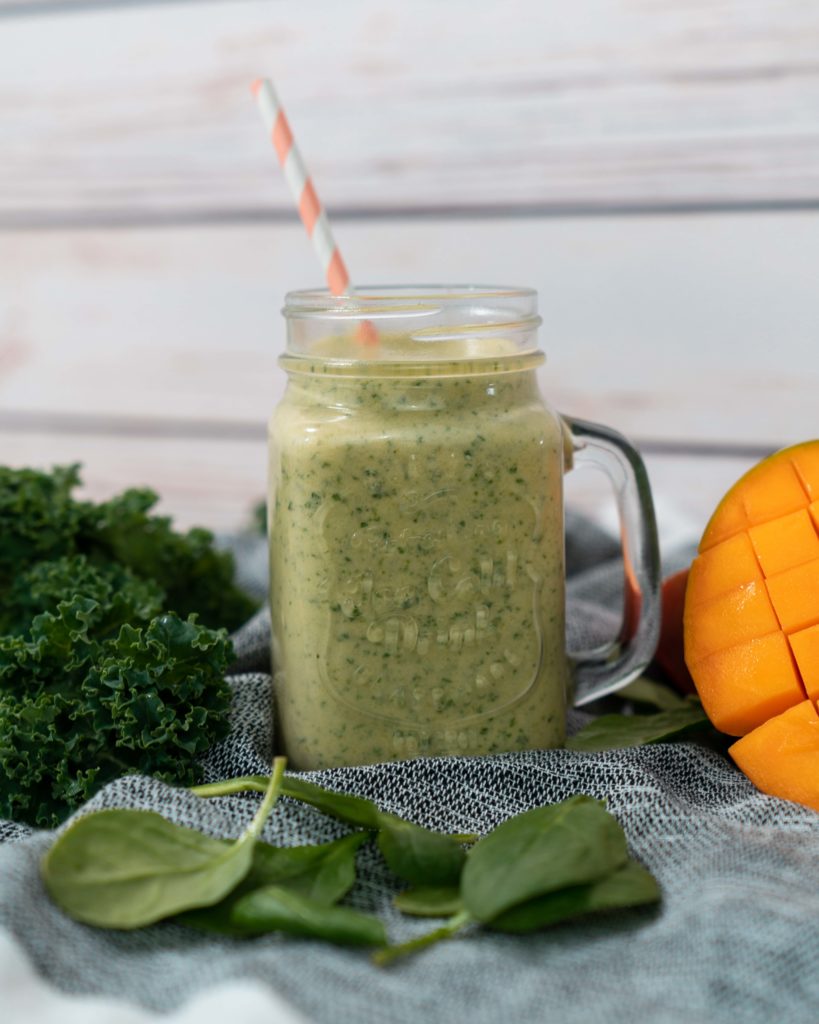 This super simple green Detox smoothie is jam-packed with vitamins and minerals that improve skin tone and texture, leaving your skin looking and feeling rejuvenated, dewy, and youthful.