Jump To Recipe
1. Watermelon & Feta Salad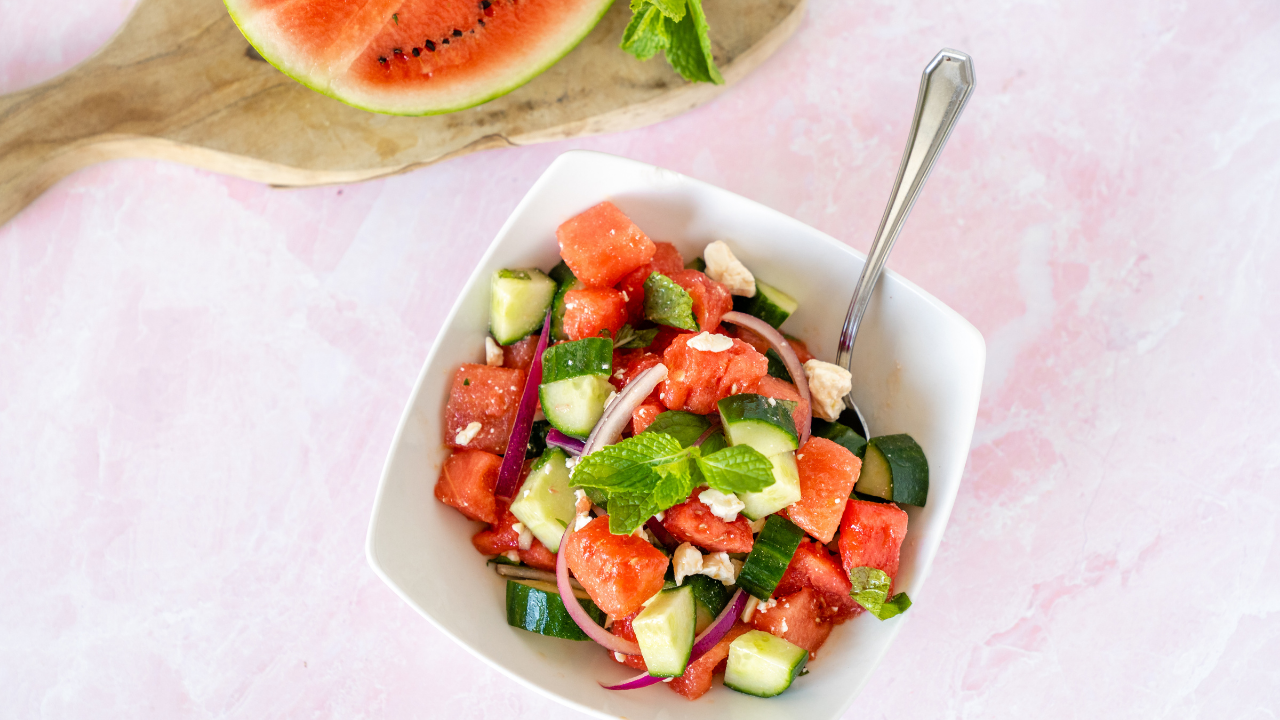 What's a watermelon and feta salad? Answer: a delightfully sweet and savory blend of fruit and vegetable that makes a perfect summer meal. It only takes about 10 minutes to make; just toss your watermelon cubes, cucumber, feta cheese, and onion into a large mixing bowl. Pour your dressing over your mixture and you've got a light, refreshing summertime lunch you're sure to make again and again! 
2. White Wine Slushies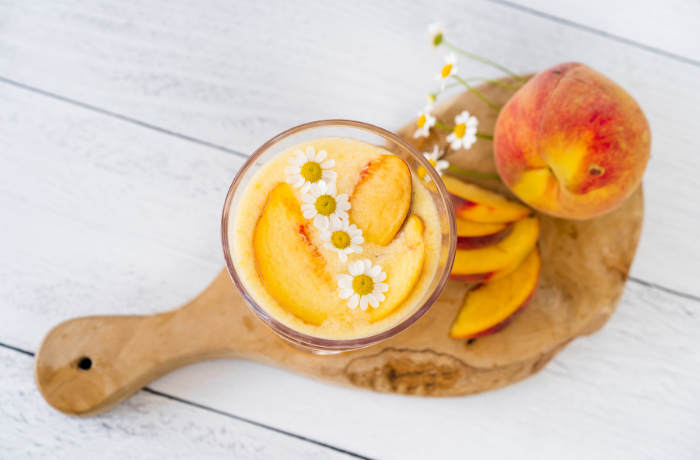 Favorite recipe alert!🚨 Even as an adult, slushies just take you to your happy place—but white wine slushies—pure bliss! Whether you're having friends over, or you're getting a little R&R, this is one of those summer recipes that may become a year round go-to. Click the link for a recipe that will transport you to a tropical paradise, blended with fruit and a secret ingredient to blow other wine slushies out of the water! 
3. Mexican Street Corn Salsa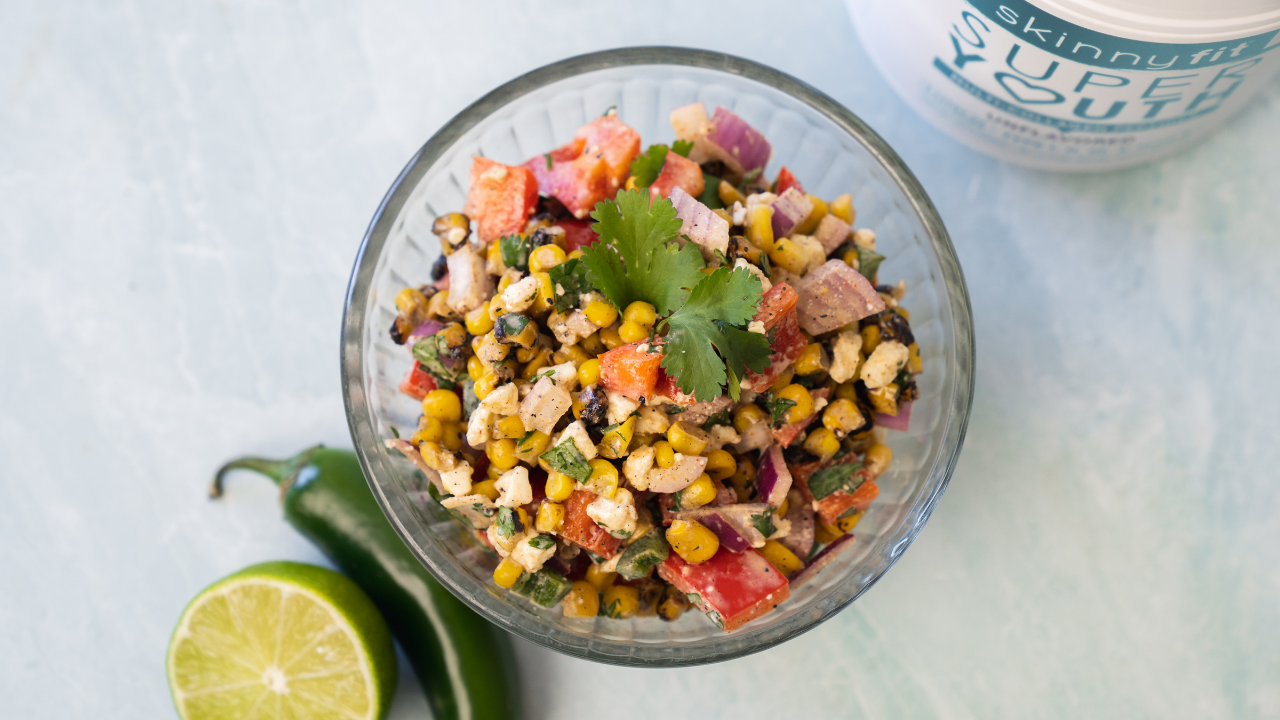 One word for this healthy and delicious summer snack—yum! I'm originally from Southern California, and back home Mexican street corn, or Elotes, has always been a favorite among the locals. Close your eyes and imagine tasting sweet, salty, savory, nutty, creamy, and tart all at once (I totally should've eaten before sitting down to write this). Mexican street corn salad, or esquites, is an easy way to enjoy the same delicious flavors of elotes, but in a healthy,  easy-to-make-and-serve salad. You're gonna love it! 
4. Orange Creamsicle Smoothie
I can hear the ice cream truck chiming in the distance, and the clamouring kids a few houses down scrambling for loose change to purchase a frozen treat on a hot mid-summer day. That's exactly what summer recipe ideas like this are about—the excitement of getting something tasty and cold. Your soon-to-be-favorite orange smoothie recipe contains a limited number of ingredients to reduce unwanted calories, and is just as mouth-watering (if not more) as any orange juice smoothie you'll find at an expensive store. 
5. Tropical Punch Margarita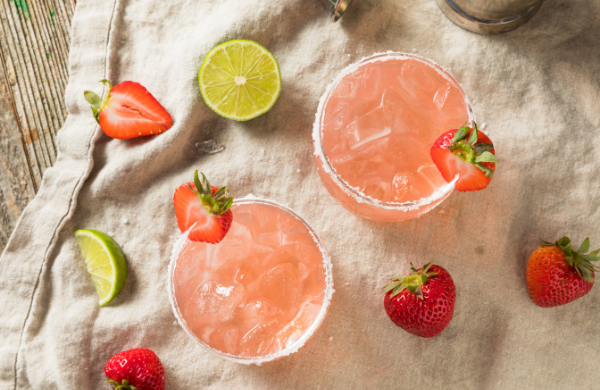 Fun fact: Tequila is the healthiest hard liquor. Zero cals, plus it's made with blue agave instead of sugar. In fact, you can skip the over-sugared, over-processed, ingredient filled, fruity margarita from your favorite Mexican restaurant, and instead opt for this fresh, healthier version of the beloved tropical margarita! 
6. Pink Chia Seed Pudding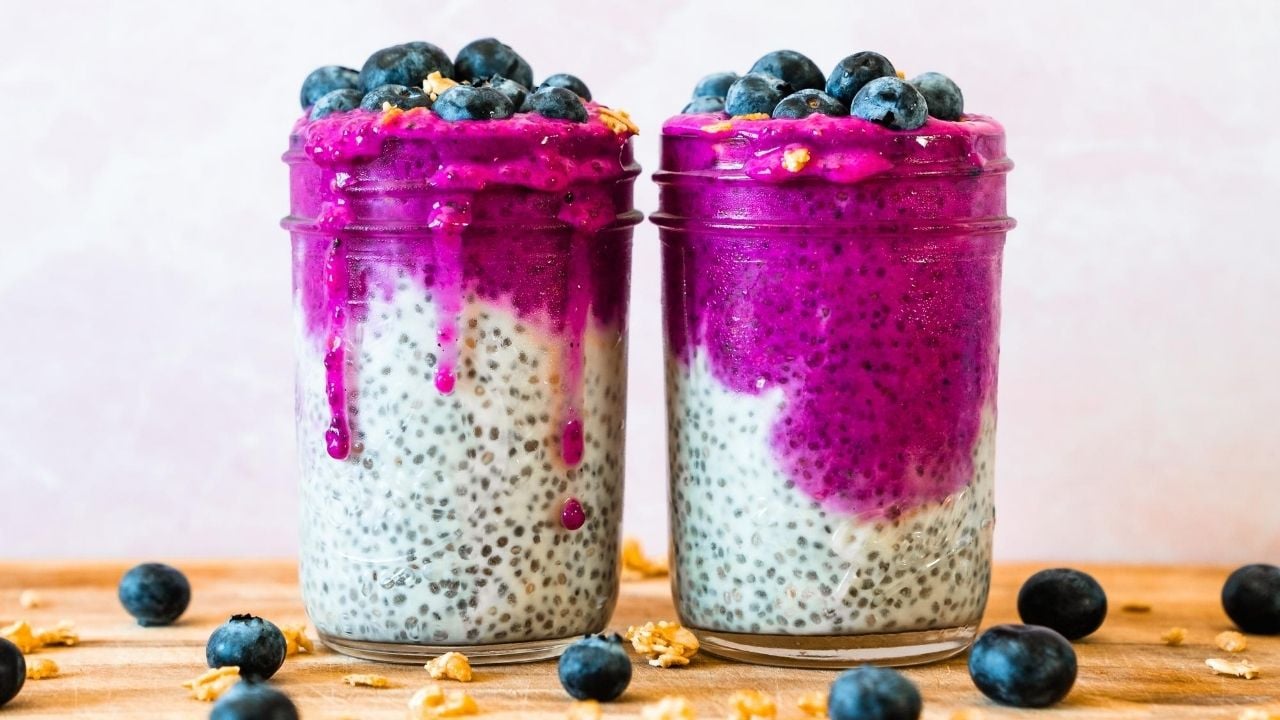 You know those internet recipes that are as aesthetically pleasing as they are tasty? This is one of those!  The type of healthy snack you're going to want to share with your Instagram buddies! It's rich in antioxidants, nutrients and fiber, so it's not only tasty and good looking, but it's packed with a number of amazing health benefits you're sure to love! 
7. Peach Rosé Sangria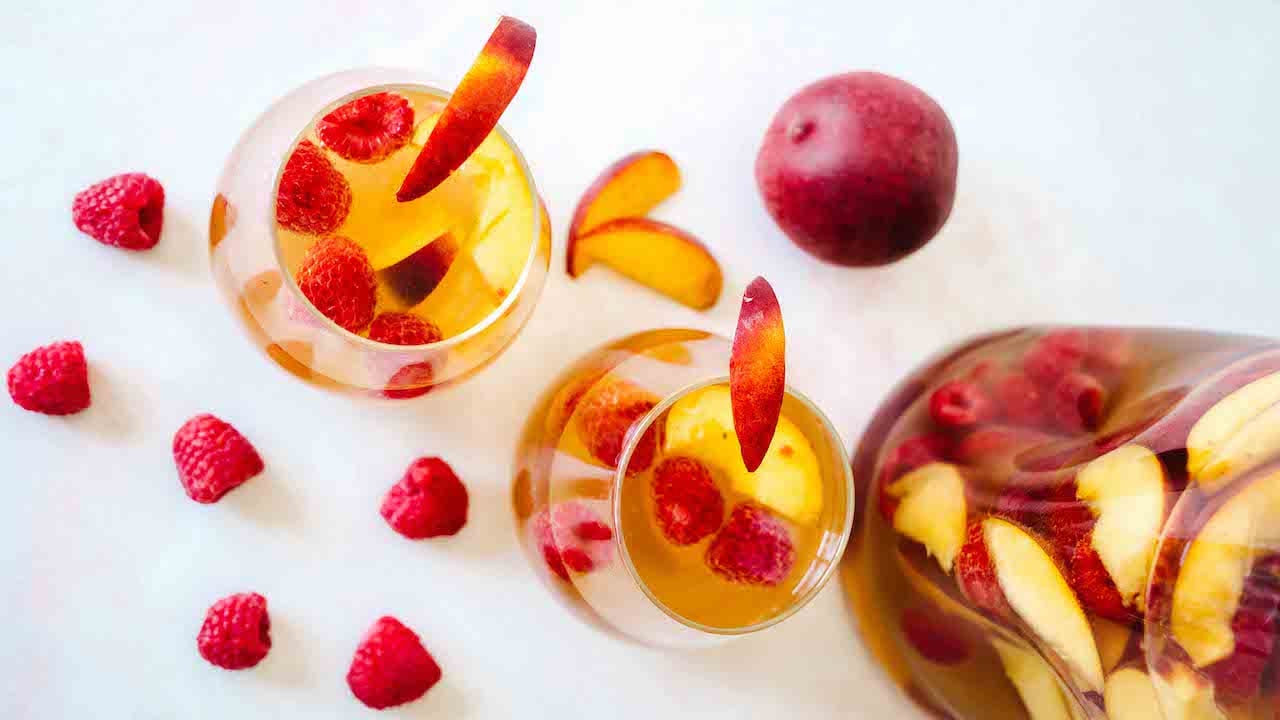 Oh Sangria! What's not to like about fruity wine? This deliciously refreshing beverage is packed with nourishing, age-defying nutrients, making it a must sip for summer! Plus this recipe features a secret, youth-restoring ingredient that you won't find in other rosé sangria recipes! 
8. Grilled Peaches With Mascarpone & Honey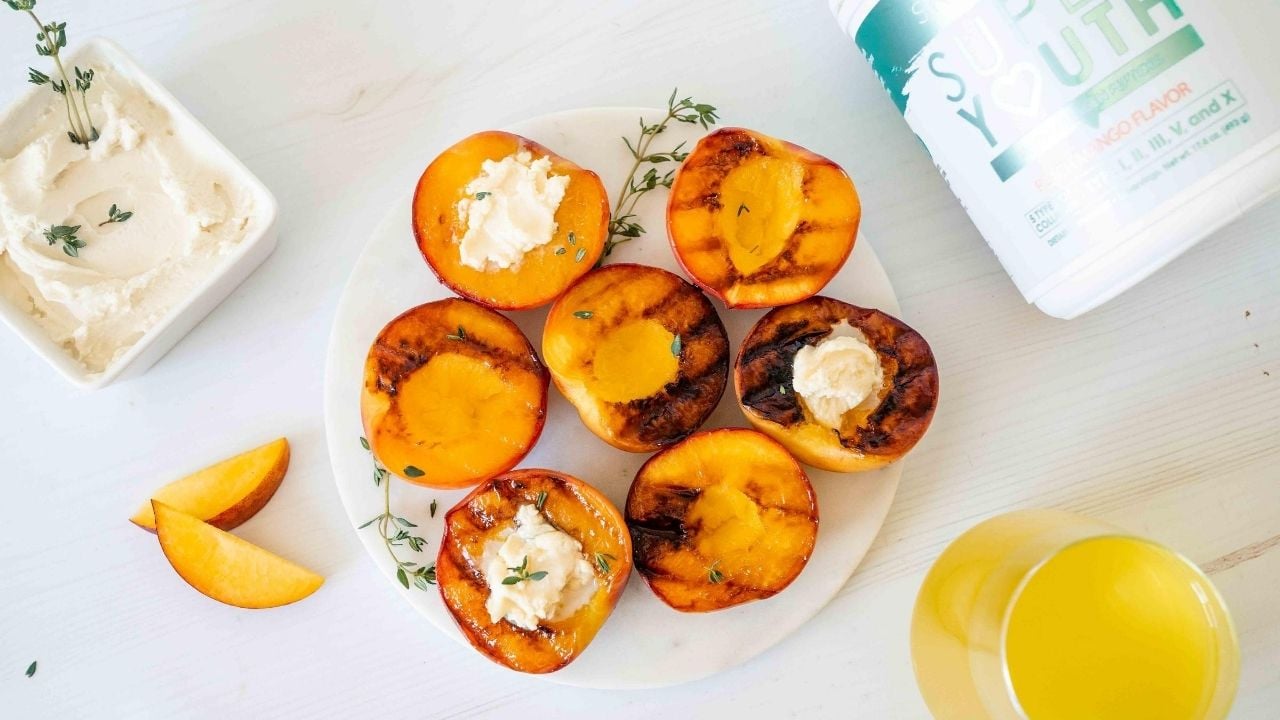 Move over burgers and links, there's a new sheriff in town and grilling will never be the same! Once you sink your teeth into one you'll understand exactly why it made the list. Typically a grilled peaches recipe suggests pairing with vanilla ice cream or dessert wine, but this healthy summer recipe is anything but typical. Despite their gourmet appearance, you don't have to be a master chef to learn how to grill peaches—it's actually really simple to make!
9. Watermelon Sorbet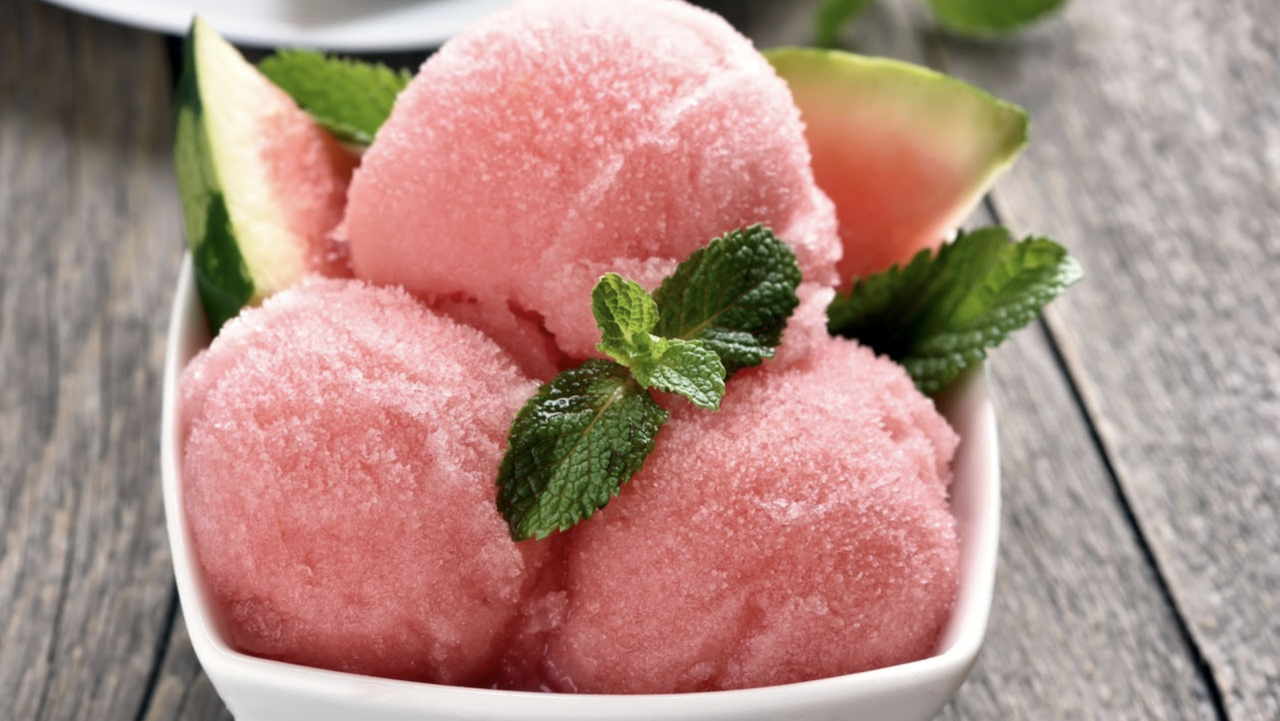 Yes, it tastes as delicious as it sounds. The perfect dessert for any get together or picnic in the park; few desserts are so incredibly delicious yet so easy to make—no ice cream maker needed—just your blender, some fresh fruit, and a secret youth-revitalizing ingredient!
10. Healthy Popsicles
This may be the first healthy summer recipe I ever tried. Although a little different when I first tried it, making popsicles out of the healthy stuff, instead of the sugary stuff has been a go-to since my days as a high school and college athlete. I'm going to show you how to make popsicles that are as natural as they are colorful, and as anti-aging as they are addictive! 
11. Classic Guacamole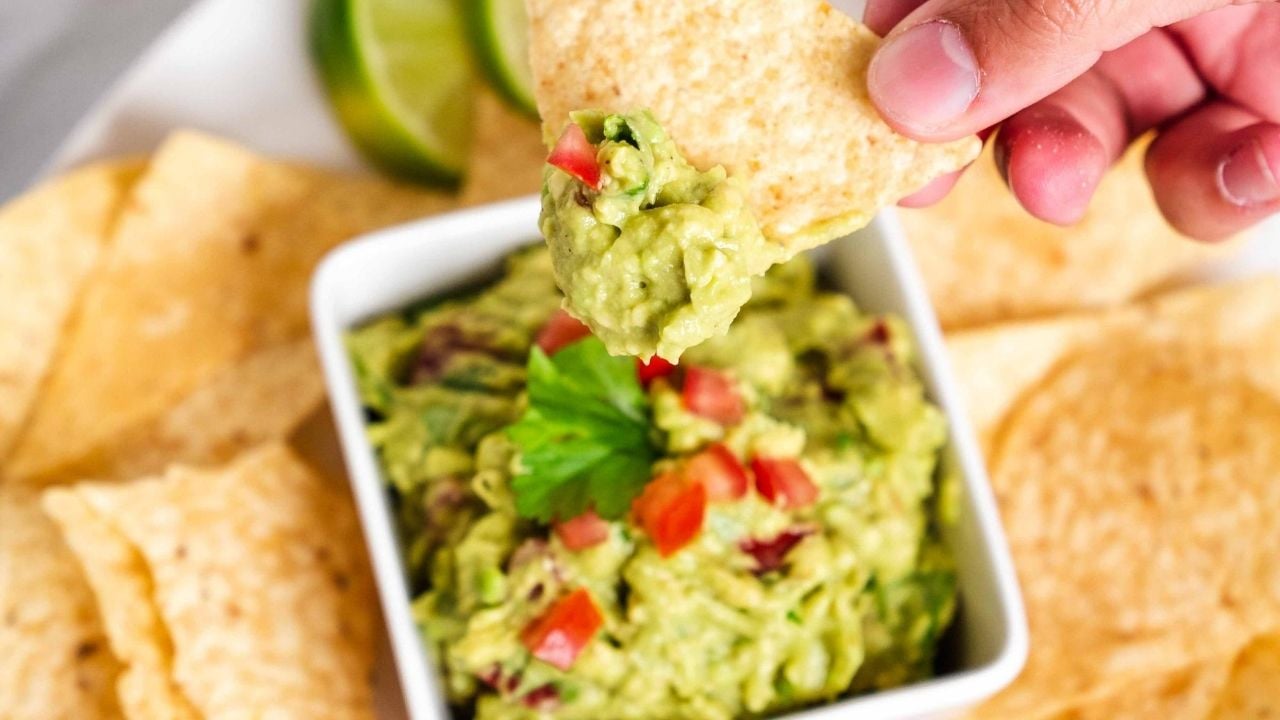 Give me the Guac! Says me at any Mexican food restaurant I've ever been to. The delicious treat made from the fruit that provides the "good" fats we need in our diet has become a favorite of many around the world. But this spin on the classic avocado-based snack makes it even healthier for you without compromising on taste. You're gonna love it! 
12. Superfood Smoothie Bowl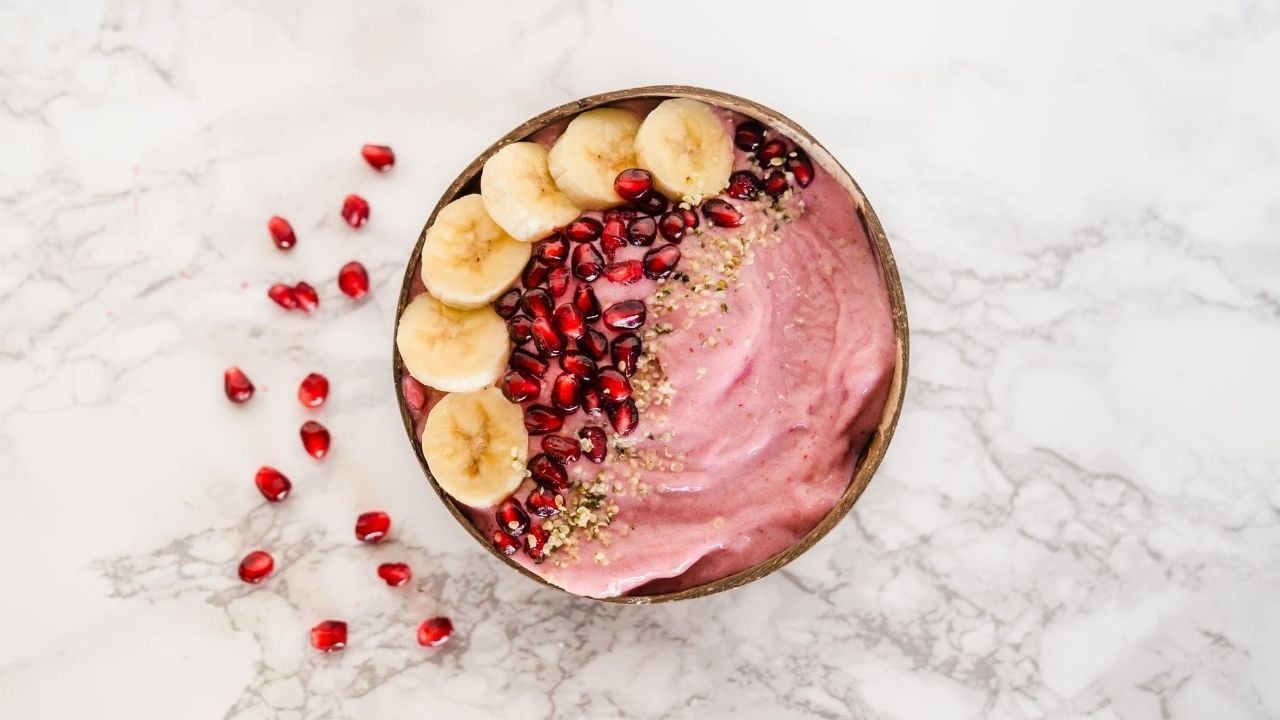 We've all read articles about superfoods and the benefits they provide those who consume them, but they remain largely a mystery to most folks. Those who are in the know, understand  that buying superfoods can get pretty expensive. But you can still make a natural superfood smoothie from a vast selection of exotic ingredients that provide powerful nutrients, without the expensive grocery bill, excessive prep time, or the guilt that comes from throwing out food that you simply can't get to. And here's how. 
13. Frozen Rosé 
If a friend calls you over for frozen Rose on a hot day, how do you say no? You don't. And if while you were drinking that frozen Rose, your friend told you that it was full of amazing health benefits, would you ask for more? Me too! Plus, you don't need much to whip up this frozen drink, chances are you already have a bottle of rosé lying around. All you need is 3 simple ingredients and you'll be ready for the most epic summer drink yet!
14. Homemade Shaved Ice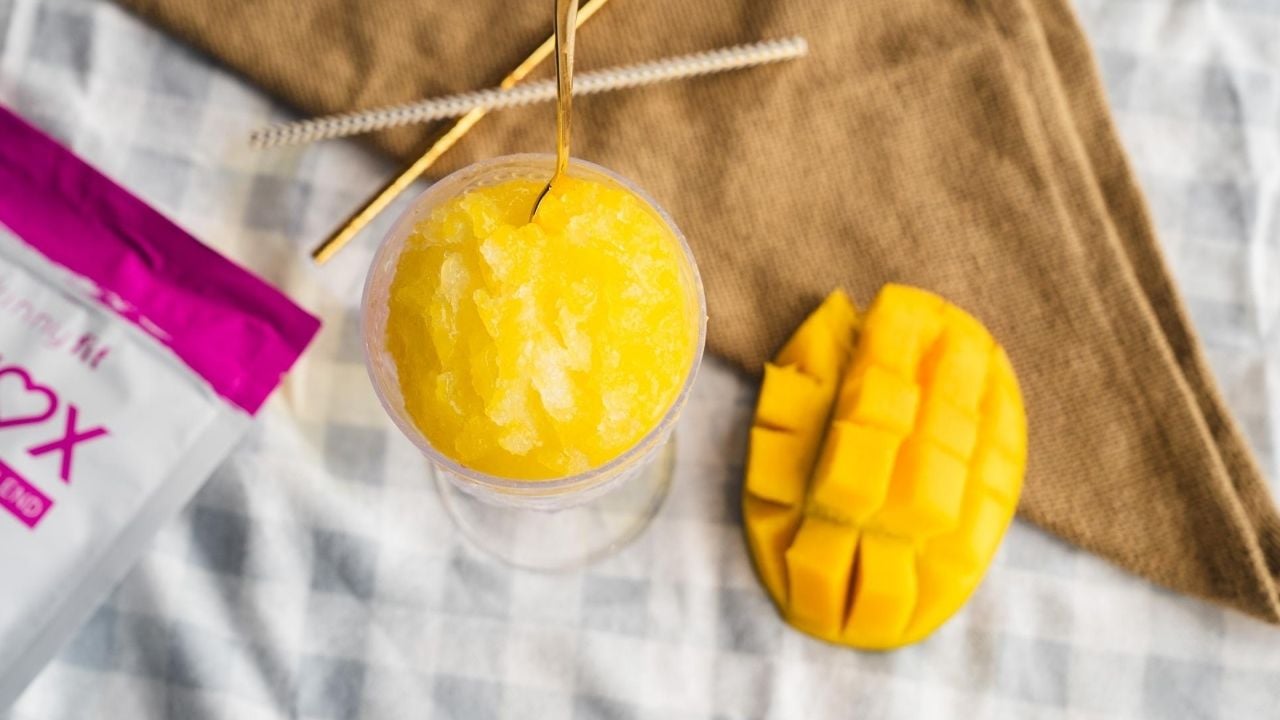 It doesn't get more summer than this! The healthy treat that will instantly throw you back to a time when life was more simple. The twist here—no added sugar, no guilt. Thankfully, this homemade shaved ice recipe is not only healthier than your run-of-the-mill snow cone, but it's also simple enough to make at home!
15. Blackberry Lemonade
Tired of the same ole' beverages in the fridge? Even worse, most of them are packed with sugar and harmful food coloring, and those that use sugar replacements just don't taste the same. I'm going to share a healthy blackberry lemonade recipe you can enjoy at home. All you need are lemons, water, honey, SkinnyFit Detox, blackberries, and some fresh mint sprigs to make it beautiful. Plus, about 15 minutes to prepare!
16. Healthy Ice Cream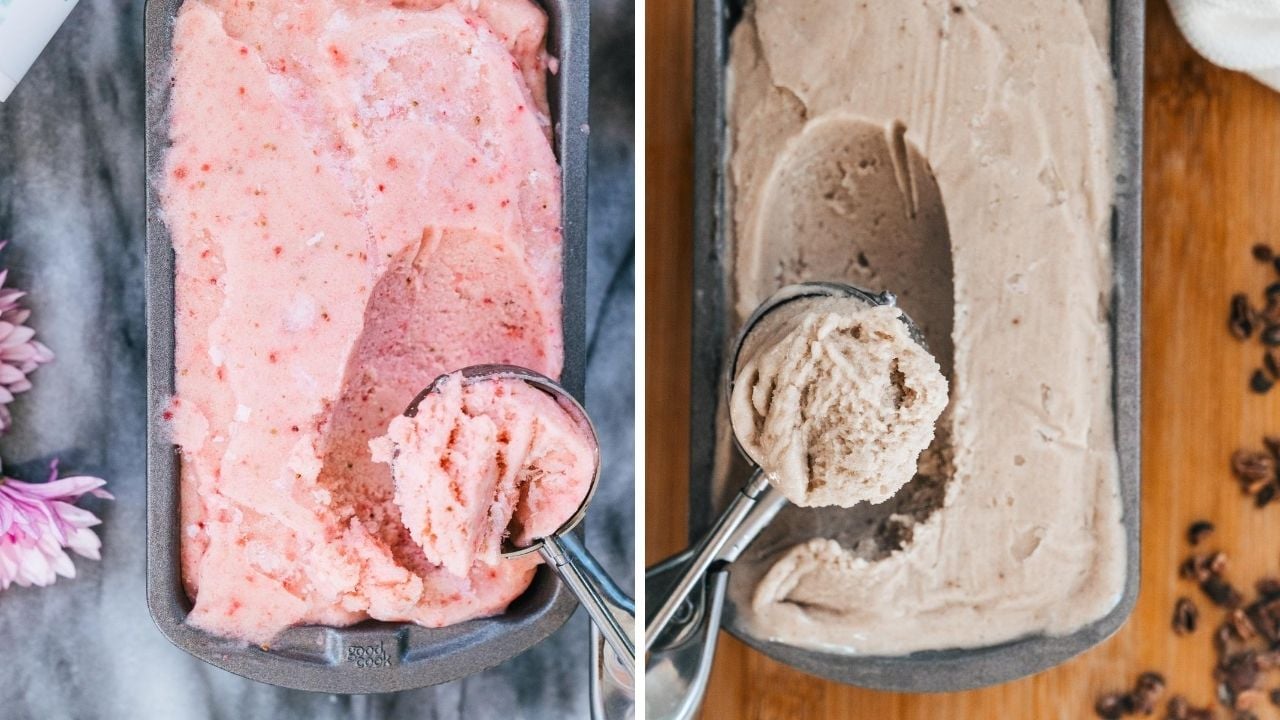 I scream, you scream, we all scream for ice cream! A chant as familiar to most of us as the 2-4-6-8 chant we said after soccer games as a kid because—who doesn't love ice cream? But, ice cream can be the4 biggest culprit when it comes to weight gain and heavy sugar intake. It's not very filling, but it's very tasty, so we tend to overdo it. But, this healthy ice cream is my go-to sweet treat and is honestly so simple to make it'll almost be laughable that you haven't been making it sooner!
17. Tropical Frozen Lemonade
Last but definitely not least is a tropical frozen lemonade recipe you're going to love! It's a delicious mix of healthy, sweet, tart, fruity, and refreshing flavor that never ceases to quench your thirst and put a smile on your face. Give it a shot, and love yourself for it!