Jump To top
Nothing says "I love you" like a home cooked brunch!
Being a mother is one of the most challenging, yet rewarding jobs out there. Despite working the early morning shift, the late night shift, and being on call 24/7, mothers are always there to get the job done, and then some. If you're a Mom, THANK YOU for all that you do! And if you're looking to show your mom some love and appreciation, a Mother's Day brunch is just the thing! To help make things easier on you, I've compiled a list of 15 delicious and healthy Mother's Day brunch ideas the whole family will love. (Trust me, I've got references!) From sweet to savory and even a cocktail or two, these Mother's Day recipes will leave a lasting impression with your momma!
Sweet Mother's Day Recipes
If your mom has a sweet tooth, she'll love one of these deliciously sweet Mother's Day recipes! What's even better is that these recipes are all healthier versions of some of the traditional and most common Mother's Day brunch ideas. Your mom will not only love the taste, but will also have peace of mind knowing there's no guilt! 
Healthy Baked Donuts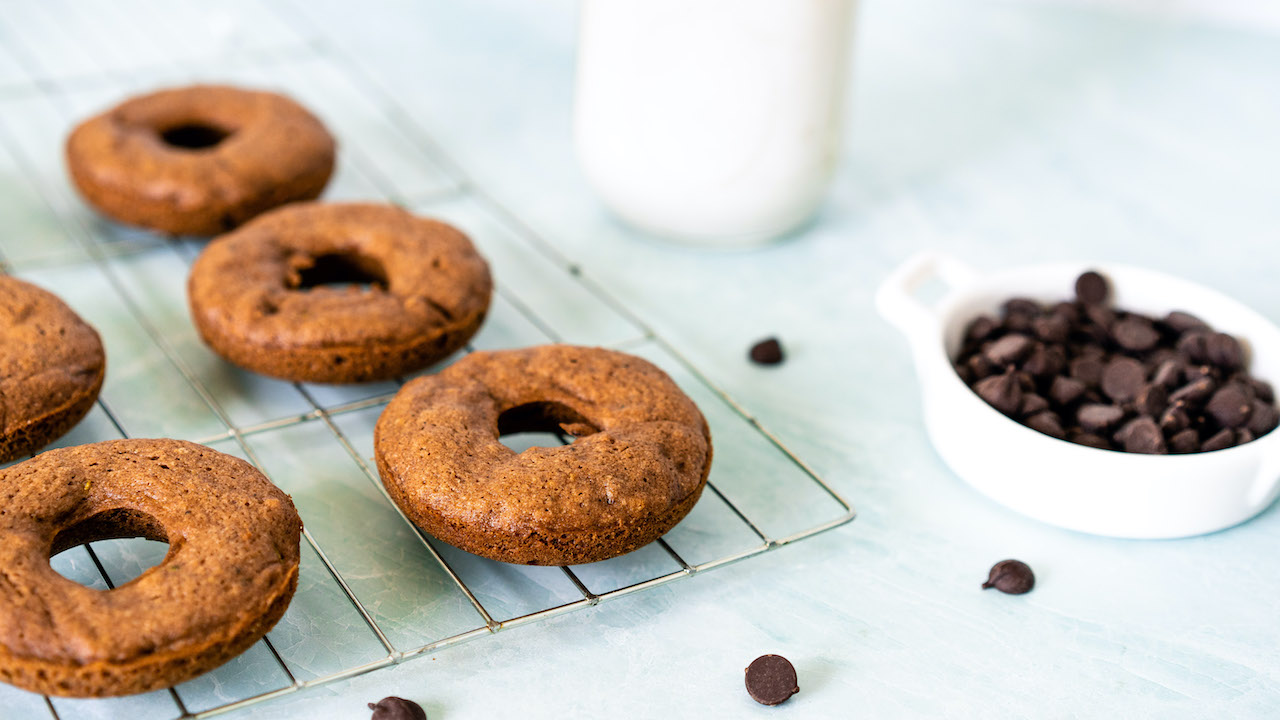 Healthy donuts, you ask? Yup, that's right! These delicious chocolate donuts are less than 150 calories each! And if you're looking for a fun idea for the whole family, set up a frosting and topping bar! This way, everyone will have their favorite donut and toppings without the guilt. 
Avocado Chocolate Mousse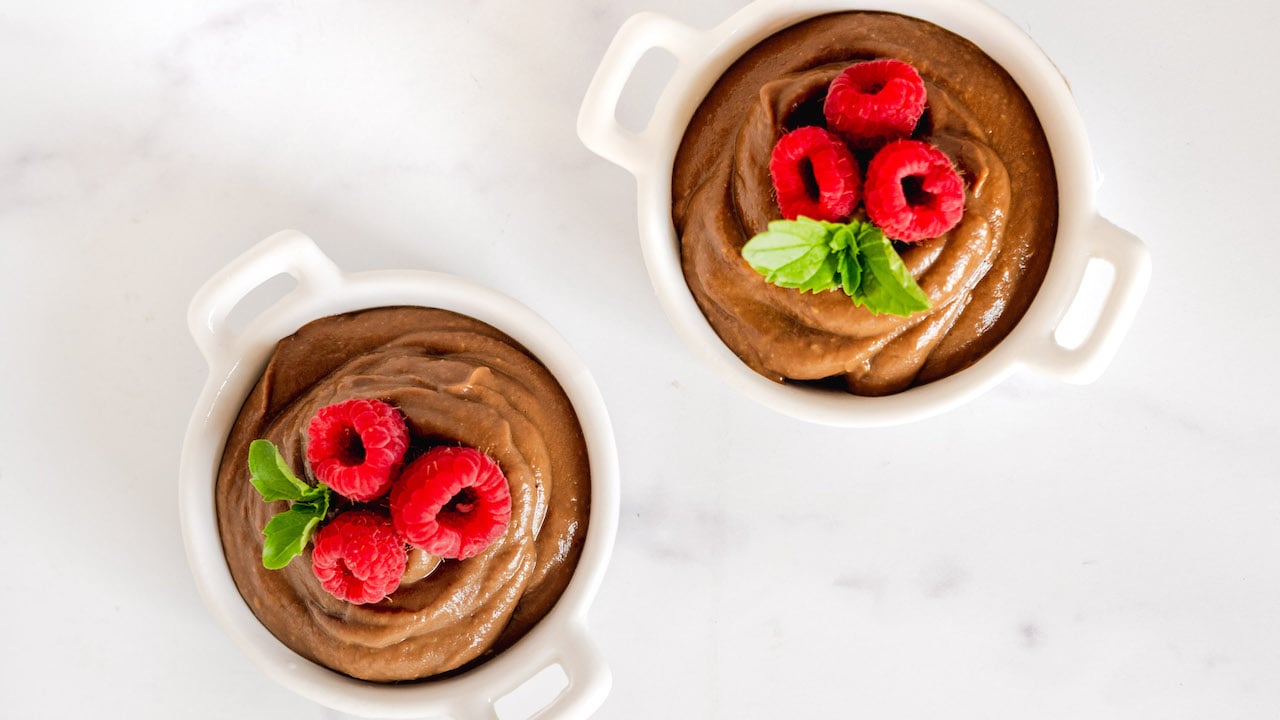 If you thought this sounded like a rich chocolate decadence, well, you're right about that! But unlike a chocolate mousse you'd get at a fancy restaurant that's packed with sugar, this version uses creamy avocado and chocolate collagen to reduce the amount of sugar without sacrificing flavor. 
Avocado Chocolate Mousse Recipe 
Bananas Foster Oatmeal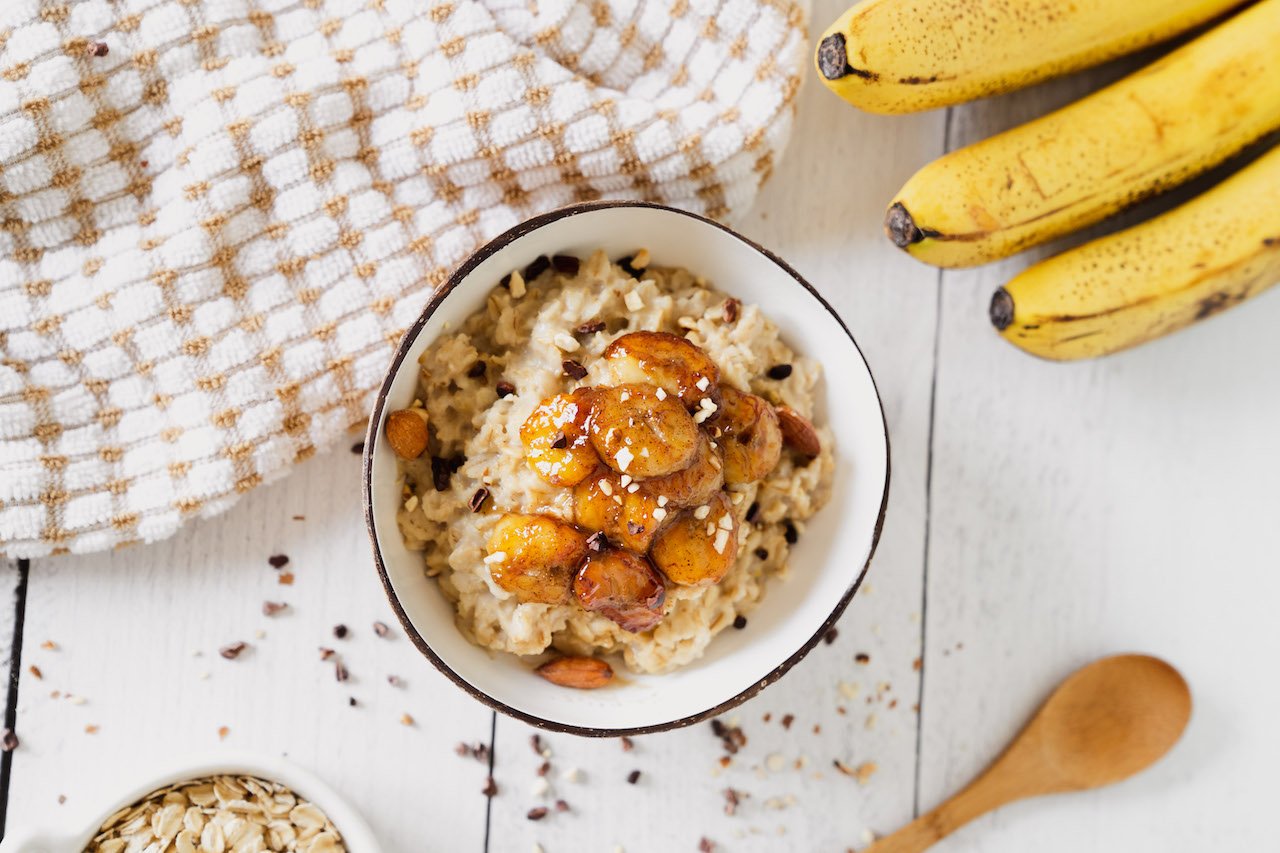 Who knew that bananas foster could be turned into another one of our delicious Mother's Day brunch ideas! Instead of a sugar crash waiting to happen, this version is filled with heart-healthy fiber and low-glycemic ingredients to satisfy your sweet tooth without sacrificing your waist line! 
Matcha, Chocolate, & Blueberry Waffles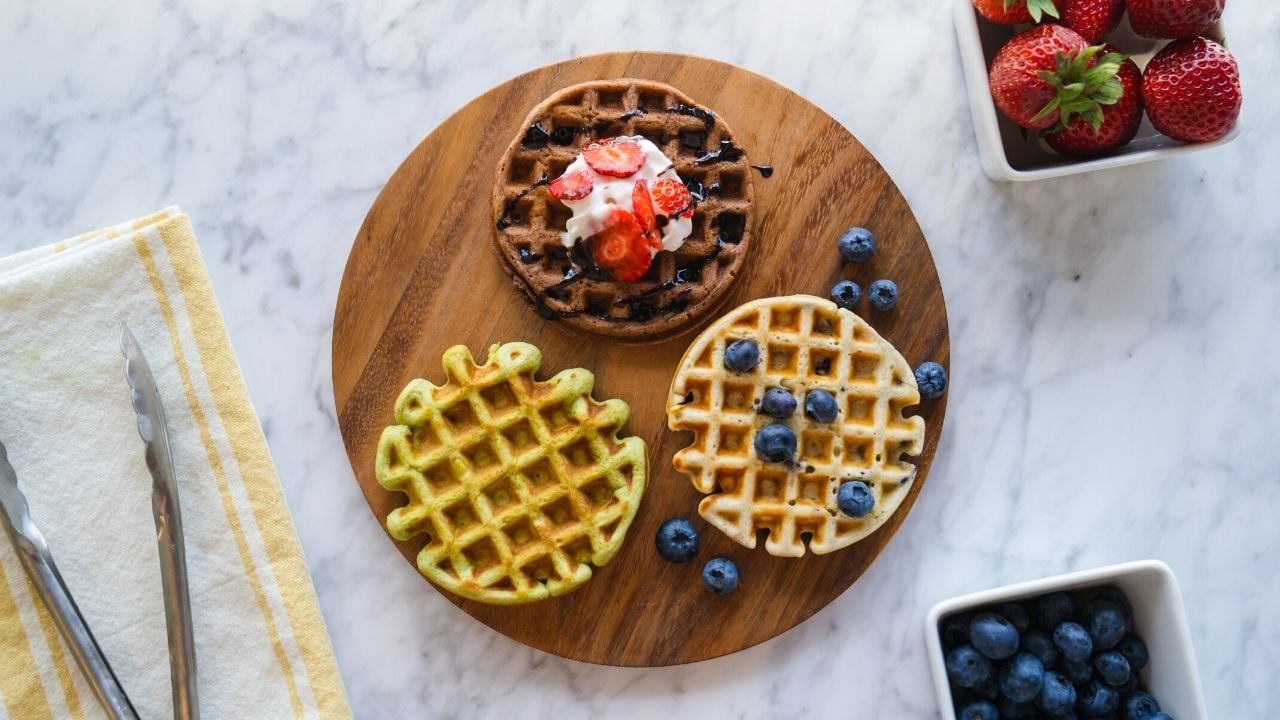 If you've got an indecisive mama on your hands, why not give her the gift of choice with this trio of delicious and healthy waffles! This one is also great for serving large families, families with children, or even picky eaters. Whether you prefer traditional or fancy, here's something for everyone. 
Matcha, Chocolate, & Blueberry Waffles Recipes 
Grilled Peaches With Mascarpone & Honey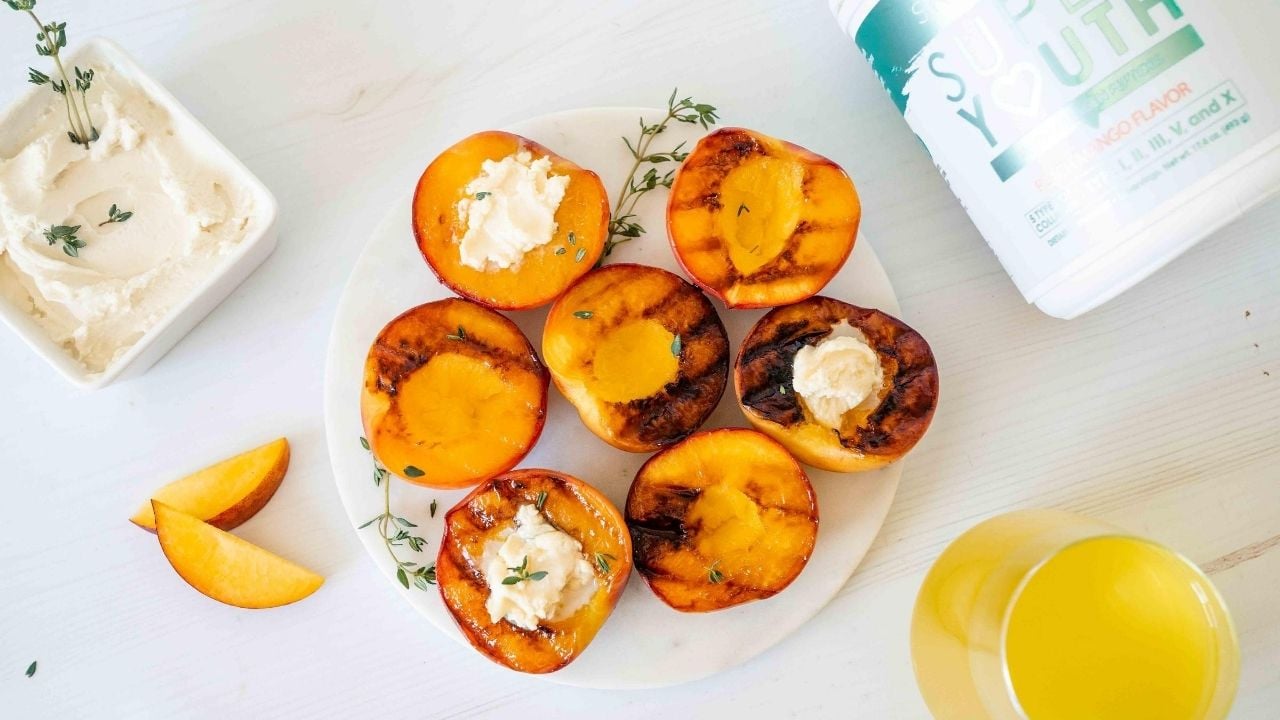 Unlike one of the typical Mother's Day recipes, grilled peaches with mascarpone and honey is a sure-fire way to win some browning points with Mom. The light, sweet, and delicate flavors of fresh peaches with a slight char from the BBQ make the perfect foundation for rich and creamy mascarpone cheese and a drizzle of sweet honey. 
Grilled Peaches With Mascarpone & Honey Recipe 
Lemon Blueberry Muffins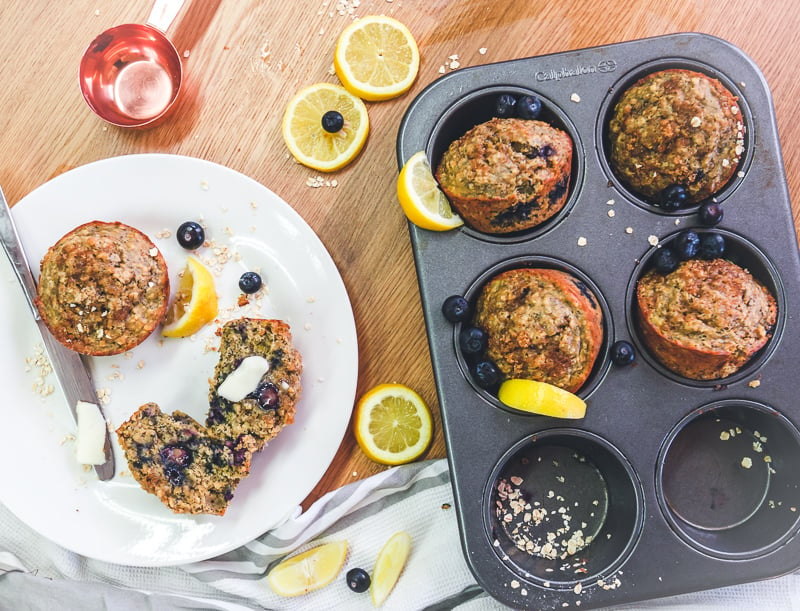 Lemon and blueberries are a match made in heaven, especially when it comes to pastries! There's nothing quite like a sweet, juicy burst of blueberry with the zing of citrus flavors from lemons. Combine that with a warm buttery muffin and you've taken a regular Mother's Day breakfast food to a whole new level of YUM!
Savory Mother's Day Recipes
Not everyone is a fan of sweet breakfast foods. And while the Mother's Day brunch recipes I mentioned above will make many mothers out there happy, we can't forget about the ones who love something a little savory. Trust me, your taste buds will love them! 
Egg Frittata Muffins (4-Ways!)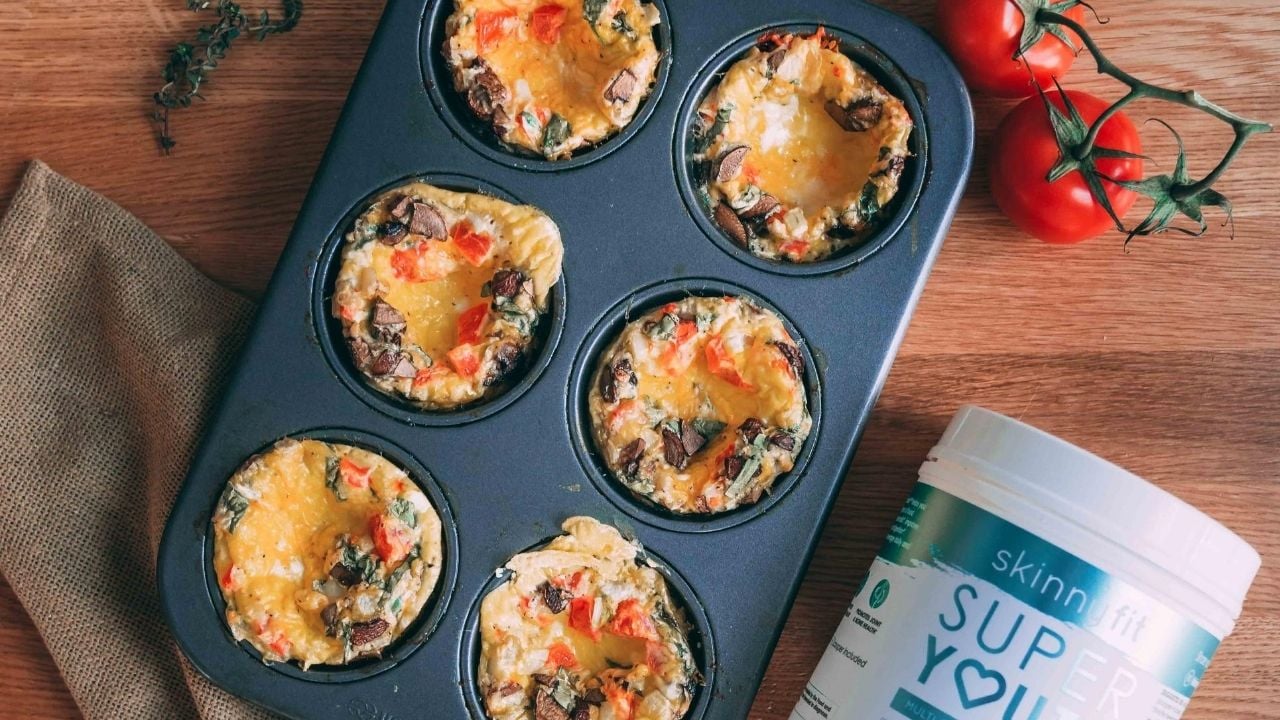 Every omelette fan can attest to the joy that a good omelette can bring. With an endless list of mixin's and fixin's, these mini frittata muffins are the perfect addition to your Mother's Day brunch. The best part is that you can bake a whole batch in advance with little cleanup! 
Mexican Street Corn Avocado Toast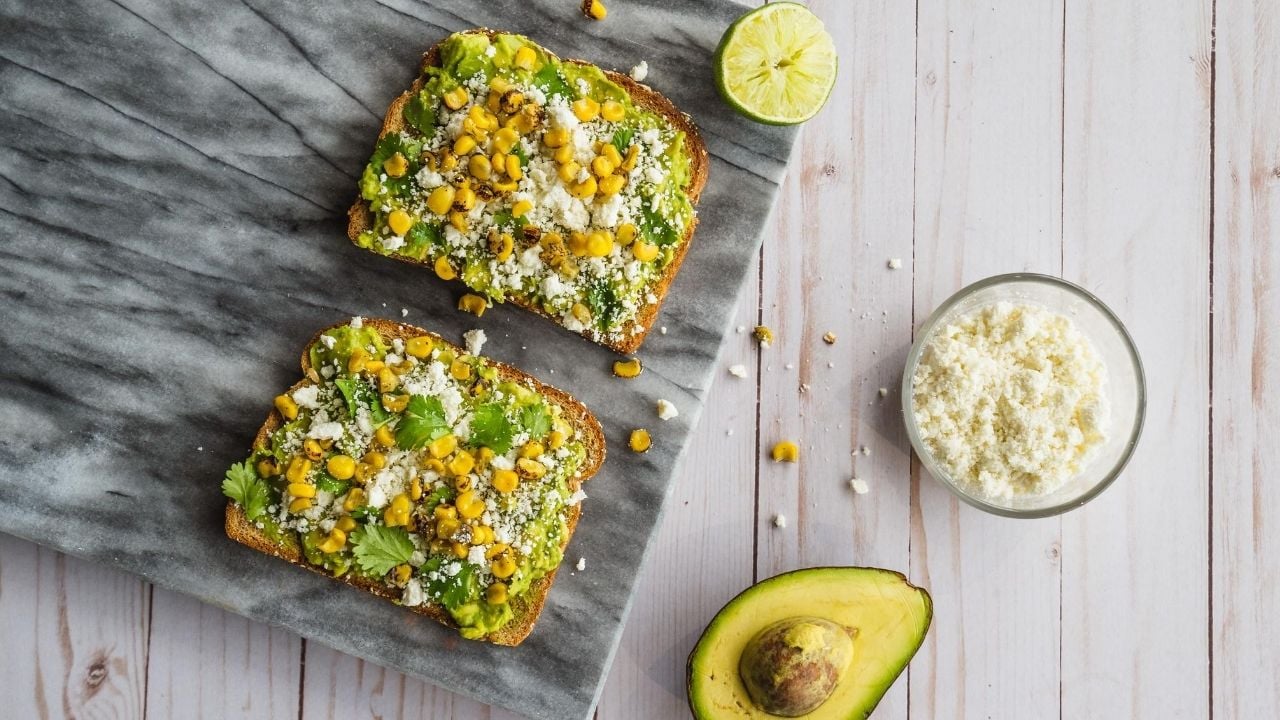 When I tell you that your taste buds will be sent into the stratosphere with this avocado toast, I'm not kidding. This street-food classic combined with a brunch fave will have everyone begging for another slice! 
Mexican Street Corn Avocado Toast Recipe
Avocado Deviled Eggs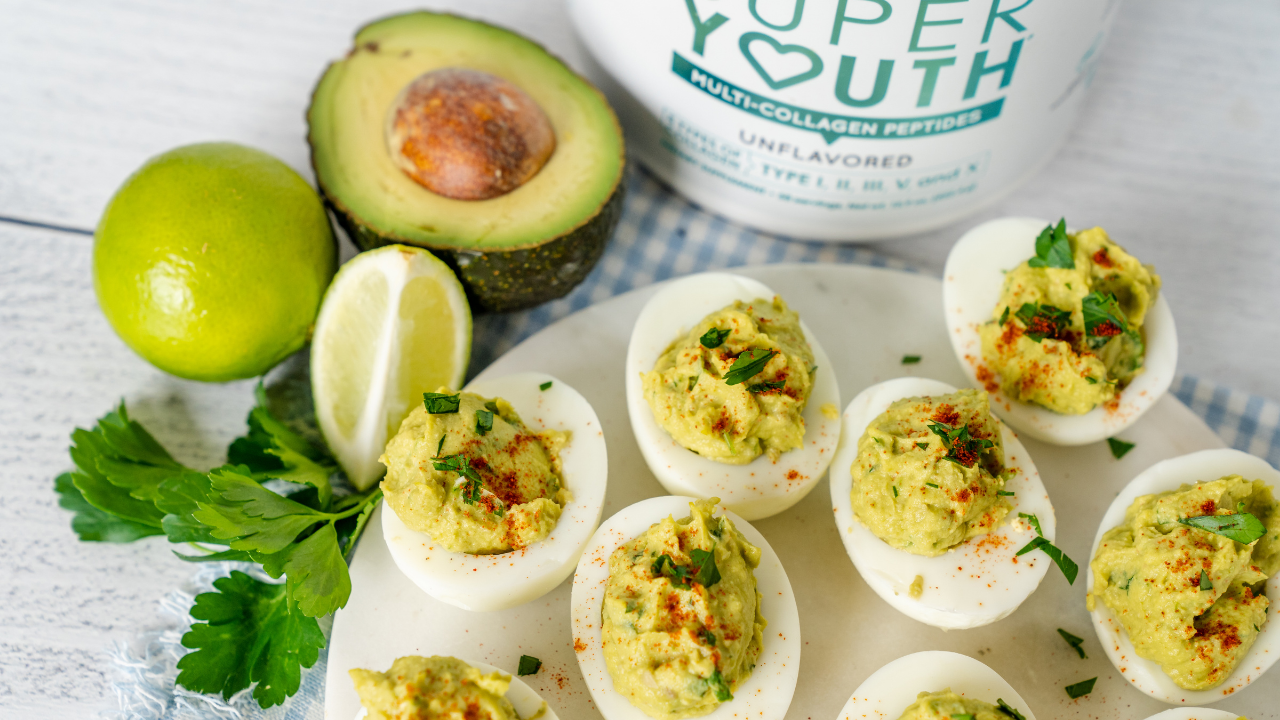 Deviled eggs are a holiday favorite throughout the Spring, so of course we had to add them to our list of top Mother's Day brunch ideas! These deviled eggs aren't like the traditional recipe because they're actually a lot healthier, but don't worry, they're just as tasty. 
Breakfast Pizza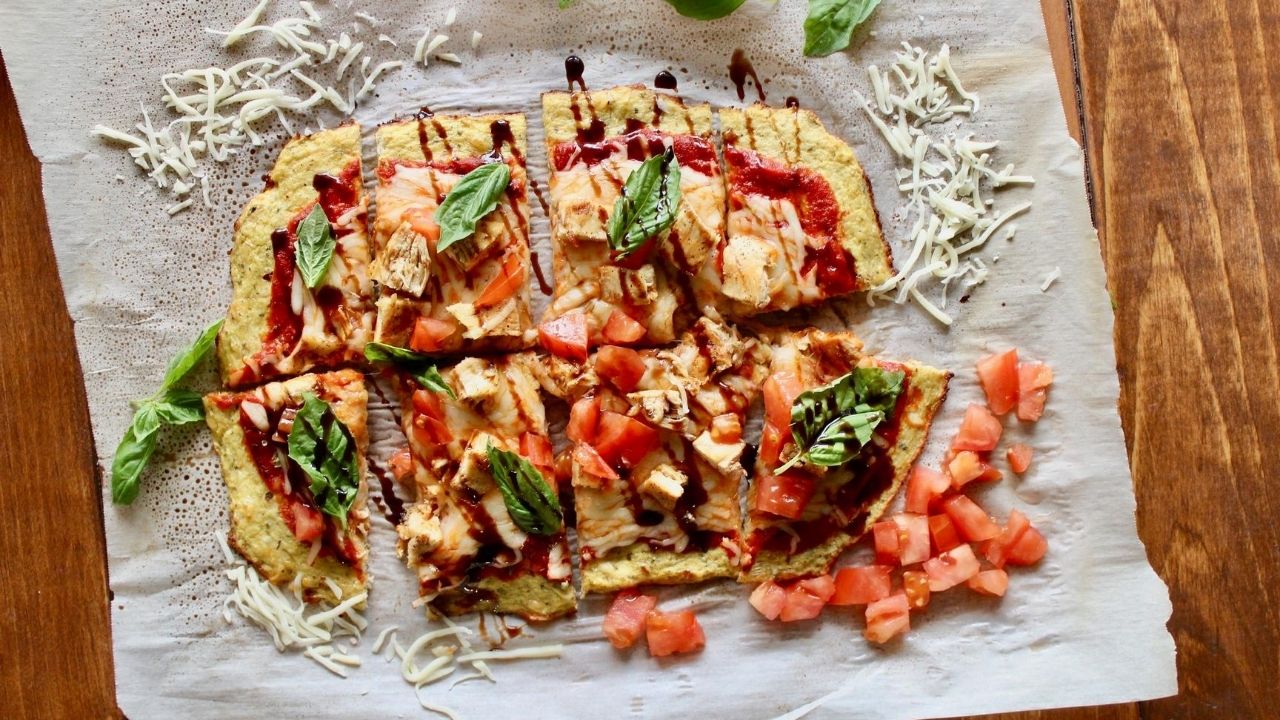 Who wouldn't love breakfast for pizza? And no, I don't mean the stale leftovers you left on the counter from Saturday night. I'm talking about a delicious (and healthy) breakfast pizza packed with protein and low in carbs! To make breakfast pizza, all you have to do is add cheese, eggs, spinach, ham or bacon, and a little bit of salt and pepper to this keto-friendly cauliflower pizza crust recipe! 
Cauliflower Pizza Crust Recipe 
Spinach & Artichoke Dip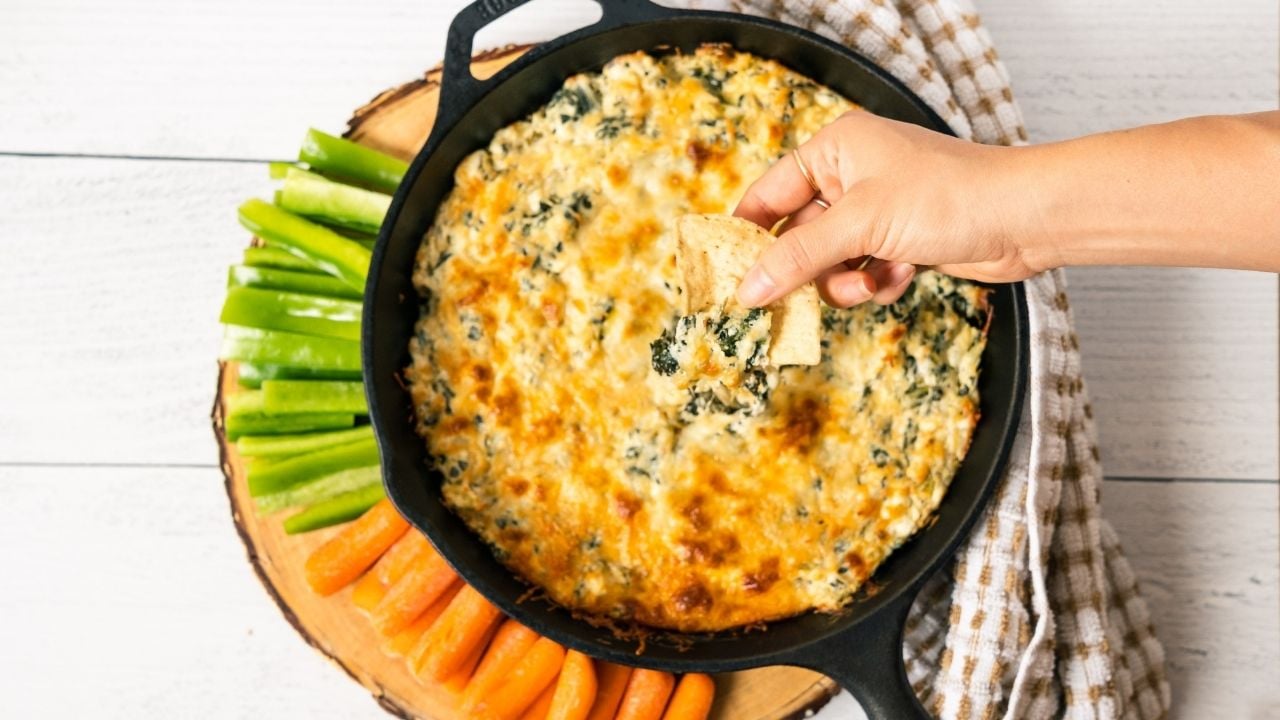 This creamy spinach and artichoke dip is a savory lover's dream! I know it isn't one of your typical Mother's Day brunch recipes, but if you're a fan of dips or prefer to order a lunch-style meal during brunch, this recipe is just the ticket. It's also perfect for large groups! 
Mother's Day Brunch Cocktails 
What's brunch without bottomless mimosas or bloody Marys, right?! Kidding! But in all seriousness, brunch and cocktails do go hand in hand. So, if you or your mom loves a good cocktail at Mother's Day brunch, these skinny cocktails will give you a nice little buzz without the excess calories of a traditional cocktail. 
Sparkling Peach Rosé Sangria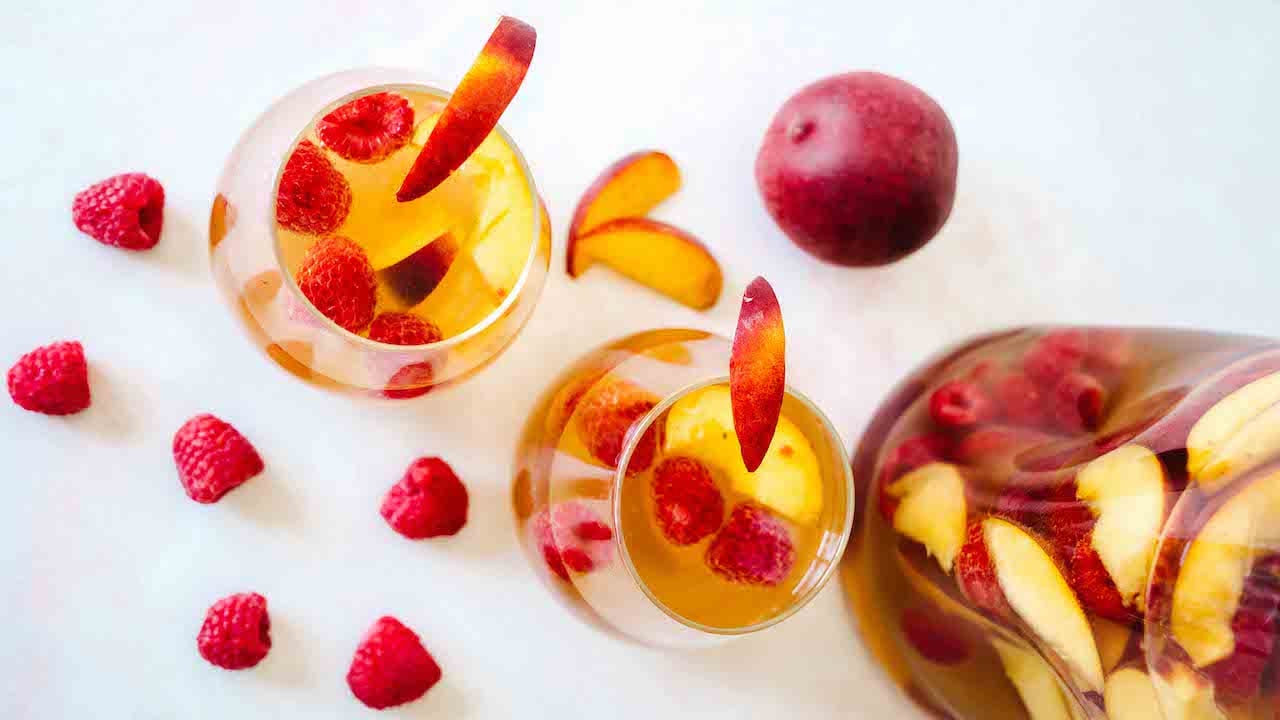 Wow, just reading the name of this cocktail makes you feel like you're relaxing on the beach somewhere soaking in the sun. This delicious skinny cocktail is the perfect fizzy and fruity drink to put a smile on your mom's face! 
Sparkling Peach Rosé Sangria Recipe 
Frosé (Frozen Rosé)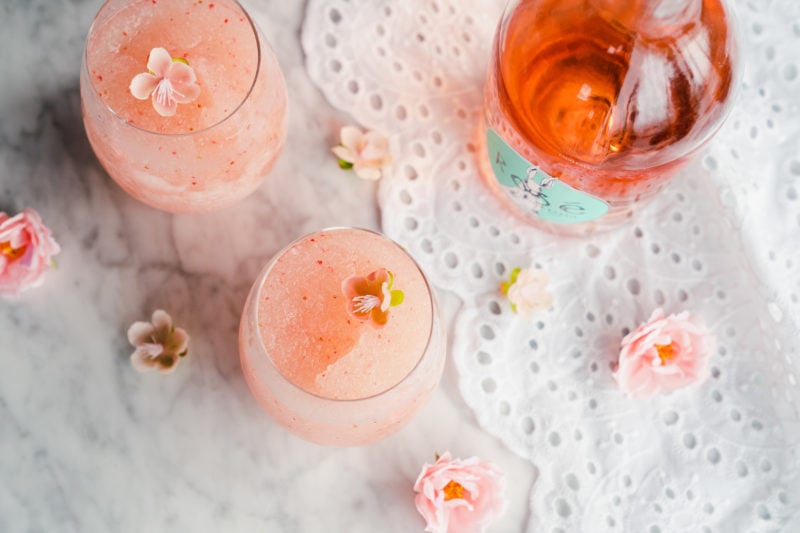 If you've never heard of frosé before, don't feel bad. It's only been popular for about a year or so, but for good reason! If you love rosé wine, this is a blended version of it! All you need is your favorite rosé, some frozen strawberries, and a secret ingredient and you've got yourself a sweet and fruity cocktail perfect for Mother's Day brunch!  
 Frosé (Frozen Rosé Cocktail Recipe)
Aperol Spritz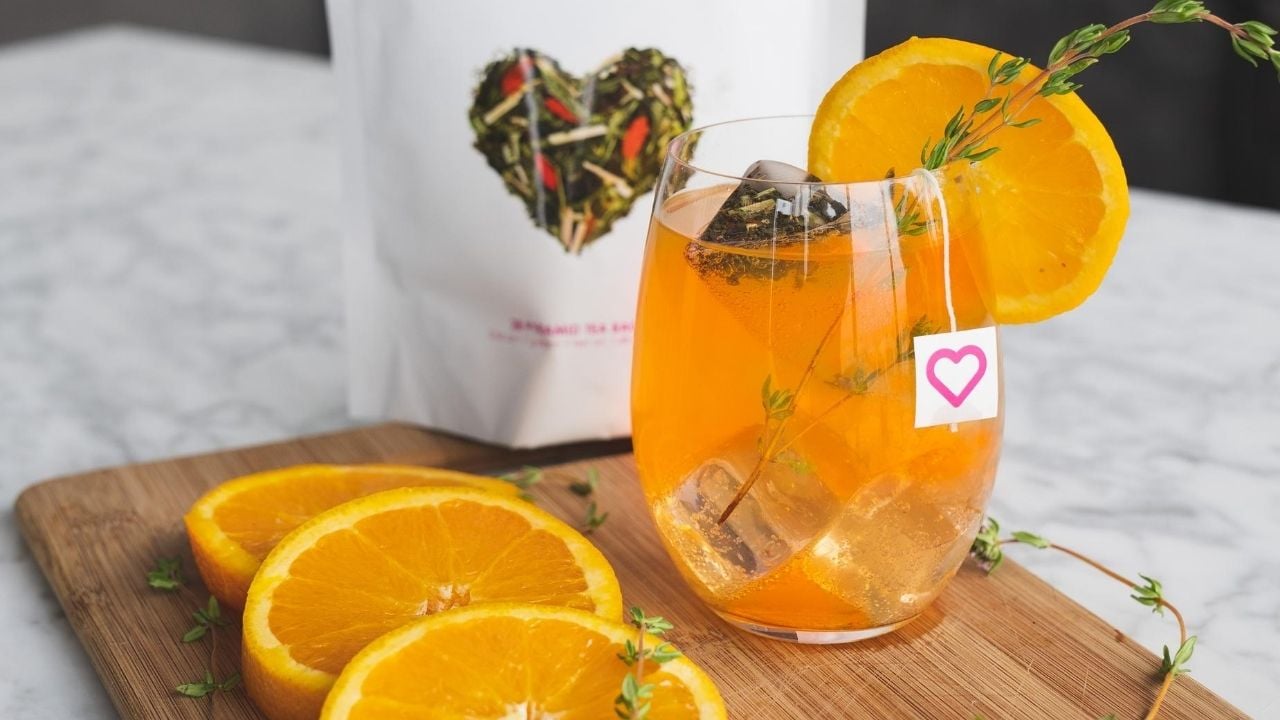 This Aperol spritz recipe has everything you need to feel like you're on vacation. In fact, this healthy cocktail is quite popular off the coast of Italy, Greece, and Portugal and is known for being a well-balanced and refreshing beverage to drink at brunch! 
Peach Mimosa
You can't go wrong with a classic peach mimosa at Mother's Day brunch! It's super easy to make and you only need three ingredients! Unlike a traditional mimosa which only contains orange juice, this version has a little more flavor and resembles that of a peach bellini! I love a traditional brunch cocktail, so this takes my number one spot for our list of Mother's Day brunch ideas and recipes! It's definitely a crowd pleaser! Bottoms up!